WBS climbs six places into Forbes' top 10 MBAs
18 September 2019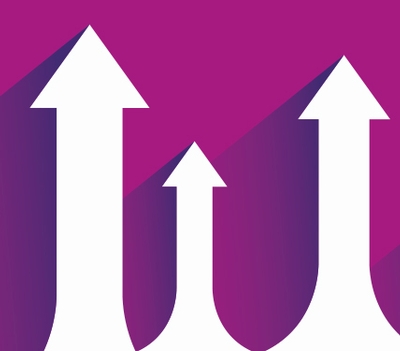 WBS climbs six places to eighth in Forbes' MBA international ranking
The school's Full-time MBA now third best in the UK according to Forbes
Gradutes enjoy five-year MBA gain of more than $83,000
Return on investment bigger than a host of US business schools
Warwick Business School has climbed six places to eighth in Forbes' 2019 ranking of one-year international Full-time MBA programmes.
It means WBS is now third in the UK and seventh in Europe for the ranking, which sees Forbes rate business schools outside the US separately to produce two lists of the top institutions every two years.
The US business magazine ranks business schools purely on the average 'Five-year MBA gain', with WBS alumni seeing an uplift of $83,800 since completing their degree, which is greater than MIT Sloan School of Management, Columbia Business School and a host of other US management and business schools.
Andy Lockett, Dean of Warwick Business School and Professor of Strategy and Entrepreneurship, said: "This is an excellent ranking for WBS and another illustration of how we are moving in the right direction after being named the number one Online MBA in the world by the Financial Times.
"This is a reflection of the quality of teaching and faculty we have at WBS and the support we give students while they embark on an intensive year of learning.
"It also shows how WBS is attracting top quality students, who have the drive and ambition to make a difference in their area of interest.
How is the Forbes MBA ranking calculated?
"We have exciting plans to keep on improving the MBA experience and now we are double-streaming our Full-time MBA cohort to create an even better learning environment."
Forbes ranked 17 schools in its international list, after excluding those where alumni had a negative return on investment after five years and those where less than 15 per cent of alumni returned its survey.
It then measured total compensation minus the opportunity cost of taking a year out to do an MBA to produce the net median gain five years after completing the course.
The WBS Full-time MBA consists of eight core modules taken at its Warwick campus plus four elective modules, which can be studied at WBS London at The Shard or with one of the many overseas partners the school has.
John Colley, Associate Dean for the MBA, said: "Recognition of the personal and career development opportunities offered by our Full-time MBA has resulted in a significant application rise over the last few years.
"Programme rankings have consistently improved and diversity has broadened to provide a richer learning environment. The improved rankings are testimony to the quality of our students and the teaching and learning experience."
To see the full Forbes 2019 MBA Rankings click here.