WBS continues its climb up the rankings
21 October 2013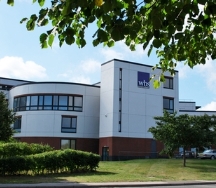 Three separate rankings produced by prestigious international media organisations have appeared this month. Warwick Business School has improved its ranking position in all three.
Financial Times
In the Financial Times worldwide ranking of Executive MBAs published today, Warwick Business School has climbed again in this annual ranking, going up three places to 21st in the world and retaining second place in the UK. One hundred business schools participated.
Warwick Business School's MBA graduates scored a 100% increase in their salary from pre-MBA to three years after graduating. This was the second highest percentage increase in the world in this ranking.
Forbes magazine
The biennial ranking of full-time MBAs by this magazine produces two listings: Top MBA Programs in the US, and Best International MBAs. In the latter, WBS rose one place to 7th in the world. The full report is available here.
WhichMBA?/Economist
This annual ranking is produced by the Economist Intelligence Unit. Warwick Business School was ranked in the UK top 10. The WBS careers service is highly rated by students and graduates in this ranking, as is the score in earning potential – a good achievement in the current MBA job market.
Dean of WBS Professor Mark Taylor comments, "We are delighted at our rise in these rankings, where only accredited business schools with quality MBA programmes which have been running for several years are eligible to participate. It is particularly pleasing to see that our MBA graduates' return on their investment in the Warwick MBA, measured in different ways by all these rankings, continues to rise in spite of the current difficult employment market. Our consistent and overall rise in the rankings is a deserved recognition of the quality and efforts of our faculty and staff, our MBA participants and graduates, and our corporate partners, who have all contributed to these welcome results."