WBS Disability Support Awards
24 September 2013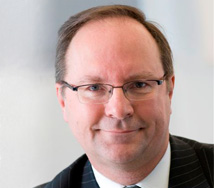 Since 2011 students studying at Warwick Business School have been able to apply for financial support to help them with a need related to a disability. To date eleven awards have been made to both undergraduate and postgraduate students.
The awards come from the generous support of WBS alumnus Ian Peters who completed the Warwick MBA in 1988 and is now Managing Director of Residential Energy & Chief Operating Officer at British Gas.
"I am passionate about helping remove barriers for students with a disability" said Mr Peters.
"I want to help them pursue a business related degree that may then encourage them towards a career in business. Ability and effort should be what counts to be successful, not anything else."
The awards have helped students with costs associated with on-campus accommodation, IT equipment and technology to text books, crutches and recording equipment.
A student on the Warwick MBA by full-time study who was given the funding said: "The award has made a significant difference and changed my situation drastically, and for the good."
A Postgraduate student also commented: "The funding has allowed me to purchase equipment to overcome some of the gaps in my learning process. It has allowed me to more effectively organise and take notes during class. Also with the new equipment I will be able to spend more time at Warwick University, improving the effectiveness of my personal studies."
The maximum value of the individual awards is £3,000 and current students are invited to apply for an award when they begin their studies in the Autumn term.