WBS duo scoop research paper awards in June
01 July 2016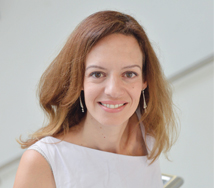 Two Warwick Business School academics have won awards for their research.
Pinar Ozcan, Associate Professor of Strategic Management, received the Best Conference Paper Award at the 2016 the Strategic Management Society Conference in Rome.
Meanwhile, Sotirios Paroutis had his paper selected in the prestigious Emerald Citations of Excellence for 2016.
Dr Ozcan said: "It was an honour to receive the best paper award at SMS Rome: there were many excellent papers submitted so for ours to receive best paper shows the depth of our research under a very competitive set of criteria."
Dr Ozcan's paper beat nine other finalists as judges looked for soundness of the conceptual development; originality; appropriate applied methodology; its relevance to management practice and effective communication of the central ideas of the work.
The paper The Dark Side of Flexibility: How Product Module Boundaries affect the Evolution of Collaborative Ventures written by Dr Ozcan and Richard Tee, of LUISS Guido Carli University, focuses on how product module boundaries affect the dynamics of competition and co-operation in multi-partner collaborative ventures.
"Overall, our framework helps understand how co-operation and competition co-evolve with product design, highlighting the dark side of flexibility," added Dr Ozcan.
Sotirios Paroutis, Associate Professor of Strategic Management, saw his paper How Useful Are the Strategic Tools We Teach in Business Schools nominated for the award by a panel of judges on the power of its novelty, inter-disciplinary interest and relevancy in today's world.
The paper, which has also won the 2013 Journal of Management Studies Best Paper Award, was co-authored with Robert Wright, of Hong Kong Polytechnic University, and Daniela Blettner, of Simon Fraser University.
The paper examined the way managers think about popular strategy tools that are taught in classrooms across the globe. The study found that managers think in dualities (often paradoxically) and have a preference for multiple-tools-in-use.
Dr Paroutis said: "We are really delighted with the news. This award recognises impactful research across multiple management areas. We hope that our work will spark more interest in this topic and inspire a radical rethink on the way strategic tools are designed and taught.
"The award also reflects on the strength of the research environment we have built at Warwick Business School for tackling relevant business issues with world leading research."
Pinar Ozcan teaches on the Business suite of Postgraduate courses and on the Distance learning MBA.
Sotirios Paroutis teaches on the MSc Marketing & Strategy.