WBS Executive MBA rises to the world's Top 20
20 October 2014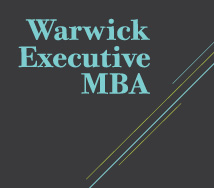 In the Financial Times 2014 global ranking of Executive MBAs published today, Warwick Business School has risen two places to 19th in the world, and is now top in the UK for stand-alone Executive MBAs.
Only accredited business schools are invited to participate, with only the top 100 schools being ranked.
Warwick MBA graduates achieved a 94 per cent increase in their salary from pre-MBA to three years after graduating. This is the third highest percentage increase in the world, and the highest in the UK. The Warwick Executive MBA is also ranked at third in the world for career progress.
WBS has risen in every global MBA ranking in which it has participated in 2014.
Dean of WBS, Professor Mark Taylor, said: "This latest ranking is a welcome recognition of the quality and efforts of our faculty and staff, our MBA participants and graduates, and our corporate partners. In terms of our stated aim to be the leading university-based business school in Europe, we are another step closer now.
"It is good to see that our MBA graduates' return on their investment in the Warwick MBA, measured in different ways by all these rankings, continues to rise in spite of continuing uncertainty in the employment market."
See the full global ranking on the Financial Times website.
Find out more about the Warwick MBA.