WBS ideas worth spreading
01 October 2013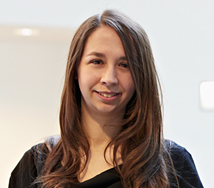 Warwick Business School academic Suzy Moat has been invited to talk at TEDxZurich on her research, which demonstrates how our life online can help us understand human behaviour in the real world.
What can Google and Wikipedia tell us about human behaviour?
Working with Warwick Business School Associate Professor Tobias Preis and colleagues, Dr Moat hit the headlines around the world for her research into how Google and Wikipedia could be used to predict stock market movement.
The team's Future Orientation Index also caused a stir, as they ranked countries by how much they searched for the future on the internet, revealing that richer nations were more forward looking.
Ideas worth spreading
TEDxZurich is dedicated to showcasing "ideas worth spreading". "I'm honoured to have been invited", said Dr Moat, Senior Research Fellow at Warwick Business School.
Exploring the digital traces
Dr Moat is one of a new generation of so-called "computational social scientists", using vast amounts of data generated by our everyday use of technology to understand how humans behave.
"Previously, our only way of measuring how humans behave was to put them in an experiment, or ask them to write down answers for a survey", said Dr Moat. "Now, we increasingly rely on networked computer systems and smart cards to support our everyday activities, and everything we do generates data – buying bread at the supermarket, taking a ride on the Tube, or calling a friend for a chat."
A new era for the science of human behaviour
"This data is opening up a new era for the science of human behaviour. Our research has shown how data from Internet usage can allow us to measure how humans gather information, a crucial stage of the human decision making process. Such datasets are also of great practical value, for example increasing the speed with which we can measure illness spreading, or even allowing us to predict where crimes might occur."
Interdisciplinarity is key
Dr Moat has an unusually interdisciplinary background, having worked in areas as diverse as computer science, psychology, physics, linguistics, and crime science. "It seems unusual now, but it won't be in the future", Dr Moat said. "It will soon become standard for new courses to teach similar combinations of skills to others. People with a cross section of programming and statistics skills alongside subject specific expertise in areas such as economics, crime or health will simply be recognised as 'data scientists' or 'computational social scientists'."
Essential to teach about data
"I was lucky, as my dad taught me to program on a ZX Spectrum when I was 7, and this has shaped everything I've done since. Thankfully, the UK government has now realised that they need to teach all children this essential skill. This is a vital move, as the value of this data for business, government and individuals who want to make better informed decisions is immense. We need to train people with the right spectrum of skills to extract it."
Watch the livestream
Dr Moat, a senior research fellow at Warwick Business School and part of the school's Behavioural Science group, will be talking at TEDxZurich on October 2. Her talk will be streamed live online at www.tedxzurich.com.
Among the other speakers are Bollywood actress Ankita Makwana, robotics scientist Rolf Pfeifer, who will be demonstrating his tendon-driven humanoid 'Roboy', High Energy Particle Physics research scholar Lily Asquith who works on the Large Hadron Collider and Nicolas Perony, who will be talking about the secret social lives of bats.
Suzy Moat and Tobias Preis will be running a new course on Big Data Analytics as part of the WBS Masters courses beginning this month.