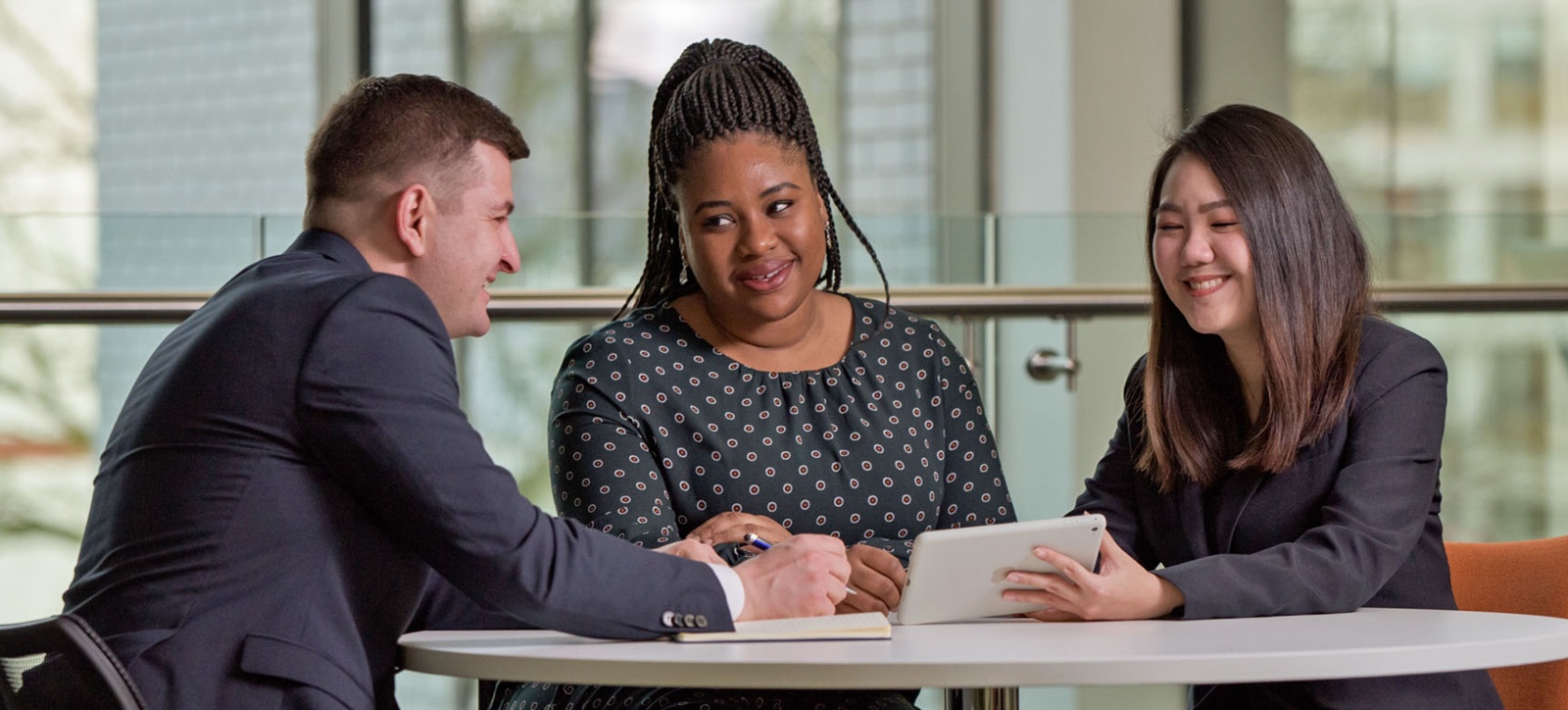 WBS has launched seven new scholarships to promote diversity and drive change in the workplace
Warwick Business School has launched a Black in Business scholarship to encourage and support more black people to take up an MBA and reach senior leadership positions in business.
It is one of seven new scholarships launched to champion diversity at WBS in the workplace.
A survey last year by consultancy Green Park found that no company in the UK's FTSE 100 index had a black Chair, CEO or CFO. And the report warned that this is unlikely to change in the foreseeable future as the number of black senior executives in the UK's biggest 100 companies has dropped to 0.9 per cent.
WBS is now looking to address this under-representation of black people in the pipeline for top business jobs by offering up to 50 per cent off the fees for an Executive MBA and Full-time MBA to candidates from black or mixed black backgrounds.
Karen Barker, Director of Recruitment and Marketing, said: "As a school we are committed to diversity and making sure our cohorts are truly representative.
"Despite many years of public commitments from Government and business the number of black people in the higher echelons of business in the UK is still embarrassingly low. It is time we took action and played our part in trying to change this sorry situation.
"Our Foundation Year programme has helped bring in more black people to our highly ranked Undergraduate programme and now we want to do the same with our world-class MBA.
"Encouraging more black people on to our MBA will hopefully help them climb into senior positions and change the composition of boardrooms, to make them more diverse and more representative."
To apply for the Black in Business scholarship candidates will need to demonstrate their leadership qualities and show they will be committed to contributing to racial equality during their time on the MBA.
It follows the creation of WBS Black in Business, which was founded by MBA students to help advance and promote opportunities for black people in the business world and build racial equality, with the group putting on a series of events and lectures at the school.
Hossam Zeitoun, Associate Professor of Strategy and Behavioural Science and Chair of Warwick Business School's Race Equality Project, said: "The Black in Business scholarship is an excellent idea and will hopefully help bring greater representation in the business world's boardrooms.
"The issue of racial equality in business is hugely important. Business schools and the wider business world need to address it for their own benefit and for society as a whole."
The Black in Business scholarship is one of a number of new initiatives to bring greater diversity and inclusion to the business world through its MBA programme.
As part of the school's Championing Diversity scholarship programme, there are also scholarships for candidates who are committed to being a Change Maker for the LGBTQUA+ community. Plus, there is a Geographical scholarship as WBS looks to build the international quality of its MBA cohorts, with a particular emphasis on those Change Makers from Africa, Latin America and Europe.
Another new opportunity is the Inspiring Females scholarship for women who demonstrate business excellence and are inspiring role models.
Meanwhile, there are two Change Maker scholarships; one aimed at people looking to challenge norms in their sector, and the other for candidates who can show they are using business to have a positive impact on society.
Finally, there is the Championing the Community scholarship, offering those who live in Coventry and Warwickshire the chance to join the WBS MBA programme.
Here are a list of the new scholarships.
Change Maker - Personal impact in your sector
Change Maker - Personal impact in your society
Championing Diversity - LGBTQUA+
Championing Diversity - Black in Business
Inspiring Females
Championing diversity - Geographical
Championing the community - Locally resident
Find out more about the Full-time MBA, fees, and funding here.