WBS LinkedIn Group hits 20,000 members
21 May 2014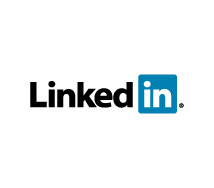 Warwick Business School's LinkedIn group has reached 20,000 members making it the largest LinkedIn group in Europe and fifth worldwide of all Financial Times ranked business schools.
The group which was created in 2007 offers alumni, students and staff from around the world the chance to start and take part in discussions; share news stories; market upcoming events and network with other members.
Riz Malik completed the Warwick MBA by full-time study in 2012 and runs two businesses, R3 Mortgages and R3sidence London. He is a very active member of the WBS LinkedIn group and believes it has opened a number of doors for him and his business.
"Many graduates leaving university find their ability to network limited, which then creates separate challenges," said Mr Malik. "However, the WBS LinkedIn group has allowed many graduates to expand their network both personally and professionally.
"There are many knowledgeable members with expertise in a variety of fields. This has resulted in me being able to 'pick the brains' of alumni members, not limited to the UK. Only today, I met up with a WBS graduate from Kuwait who was in London who gave me valuable information about a market I am looking to develop. All of this has been through the WBS LinkedIn network."
Mr Malik has used the expertise and kinship of the group to discuss business issues such as the ups and downs of working from home and running your own business.
"Last year, I started working from home and faced a problem that my wife started giving me chores to do during the day, not appreciating I was at home working," said Mr Malik. "I reached out to the network for assistance to help with possible solutions. Fifty six comments later, I had suggestions from lawyers, bankers, entrepreneurs from all over the world with their thoughts and suggestions. None of their suggestions helped and the problem still remains but it was nice to know that others faced the same problem!
"It is fantastic news that the group has reached the 20,000 members milestone. WBS recognised the power of LinkedIn many years ago and I know that if I have a problem that requires assistance or needs advice that there are 20,000 people I can reach out to. Not many people can say this. It is true what they say, you are only as good as your network!"
As the Lead Ambassador of the Warwick London Alumni network Mr Malik has also been able to use the WBS group to reach out to potential new members.
He said: "I usually use the group to promote our events and our membership has doubled in the last 12 months as we have been able to reach more people through LinkedIn."
Members of the WBS LinkedIn group include students and alumni from the Warwick MBA, Undergraduate and Postgraduate programmes and professional development courses. Members also include a range of experts and academics from the WBS faculty.
Worldwide, four top US universities lead the pack with the Wharton School of the University of Pennsylvania at number one with over 22,000 members, followed by Kellogg School of Management, Harvard Business School and New York University Stern School of Business, with Warwick Business School currently the fifth largest group in the world with 20,000 members.
Director of Corporate Relations Oliver Walmsley said: "We are delighted that so many of our students, staff and alumni have joined the WBS LinkedIn group and the growth of the group shows that it is seen as a valuable resource for people.
"LinkedIn provides a great opportunity not only for us to strengthen our relationships with our alumni, but also for our students and alumni to leverage their connections within the group for their own career progression and to form key business partnerships with their peers. We want to give our students a lifelong learning experience and the LinkedIn group is part of our way of doing this."
Click here to request to join the WBS LinkedIn group.