WBS maintains its rise up the major rankings
29 January 2018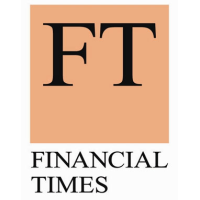 Financial Times ranks school's Full-time MBA fifth in the UK and 41st globally
It continues WBS' upward curve in all the major global rankings
WBS research is rated number one in the UK by the Financial Times
The business daily also ranks school's careers service the best in the UK
Warwick Business School has continued its rise up the major rankings by climbing three places to 41st in the world and fifth in the UK in the Financial Times' Global MBA ranking.
In 2017 WBS improved its position in seven global rankings, rising a total of 41 places across all of them.
This latest climb up the Financial Times' ranking of full-time MBAs follows The Economist ranking the school's Full-time MBA top in the UK and 18th in the world, while the Financial Times recently rated the WBS Distance Learning MBA best in the UK and second globally.
The business daily also ranks the school's Executive MBA in the world's top 25 and the MSc Finance first in the UK and ninth globally.
In the latest ranking on the top 100 Full-time MBAs in the world, which also places the school 12th in Europe, WBS comes out best in the UK for careers service and for the quality of the academics' research, which is also third in the world outside the US.
Andy Lockett, Professor of Strategy and Entrepreneurship and Dean of WBS, said: "This is another strong showing by WBS in a major ranking, reflecting the world-class research the school is producing and the quality of the teaching we have.
"We have attracted some of the top academic talent from across the world, particularly in strategy, entrepreneurship, finance, behavioural science, healthcare management and leadership.
"Along with our excellent careers service, the MBA is a truly transformational experience for our students, where in one year they can gain the knowledge and skills necessary to change career paths, industries, countries or all three, while also boosting their earnings potential.
"We have major plans in the pipeline to continue the upward trajectory of the school and build on its world-class status."
The Full-time MBA offers students a truly global experience, with 33 countries represented in the current cohort and with trips to Ireland, Canada and China, plus the option of visiting plenty more countries, it has resulted in WBS being rated second in the UK and 19th in the world for international course experience.
The Financial Times also ranked the school's Full-time MBA fifth in the UK and 15th in the world for value for money and ninth in the country and 29th globally for career progress.
John Colley, Associate Dean for the MBA, said: "In recent years the school has been climbing the major rankings, which reflects the improvements we have implemented in the course and the highly talented researchers and staff we have here.
"Not only is the research at WBS of world-class quality, but of real practical importance so that MBA students leave with the most up-to-date thinking and knowledge to improve businesses across the globe."
To see the Financial Times Global MBA rankings in full click here.