Professor joins Competition and Markets Authority
16 October 2017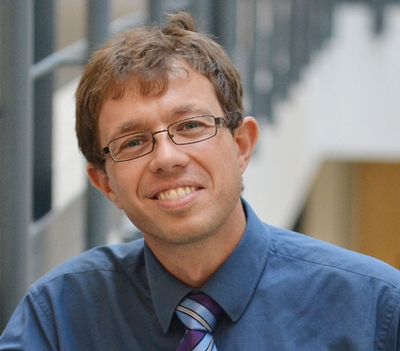 WBS Professor joins the Competition and Markets Authority
John Thanassoulis will be investigating mergers and acquisitions
The CMA is the main body enforcing competition and consumer law in the UK
One of 16 new members appointed to the CMA by the UK Government
John Thanassoulis, Professor of Financial Economics, has been appointed to the panel of the Competition and Markets Authority (CMA) by the UK Government.
Professor Thanassoulis, who is also a Research Fellow at the Centre for Economic Policy Research, is one of 16 new members appointed by the Business Secretary Greg Clark.
The CMA is the UK's primary competition and consumer authority. The non-ministerial department has responsibility for carrying out investigations into mergers, markets and the regulated industries, as well as enforcing competition and consumer law.
Professor Thanassoulis, who heads the strategic partnership between the Bank of England and WBS, said: "It is a great honour to be appointed to the CMA and I am very much looking forward to working on the panel, which contains such great knowledge and experience.
"The CMA plays a vital role in ensuring markets work well for consumers, businesses and the economy. It has been prominent in deterring wrongdoing, protecting consumers, and working with businesses to ensure markets work well since its inception."
Members are appointed to the panel for up to eight years. In this role they will join independent groups to make decisions on markets and mergers issues on behalf of the CMA.
They are appointed through open competition for their experience, ability and diversity of skills in competition economics, law, finance, business and consumer issues.
Margot James, Parliamentary Under-Secretary of State for Small Business, Consumers and Corporate Responsibility, said: "The CMA is absolutely vital in ensuring that the British economy remains a level playing field for everyone.
"I want to congratulate these new members on their appointment, and I look forward to working alongside them to create a fair and balanced business environment."
Professor Thanassoulis studied Mathematics then Economics at the Universities of Oxford and Cambridge. For nine years he was the Heyman/Moritz Official Student (Fellow) of Economics at Christ Church, University of Oxford, and a University Lecturer in the Department of Economics at the University of Oxford.
As well as being an academic advisor to Ofcom and Treasurer of the Blackfriars Overseas Aid Trust Professor, Thanassoulis was a Non-Executive Director of Oxford Investment Partners (OXIP) until its acquisition by Towers Watson, and sat on the steering panel for the Department of Business Innovation and Skills' investigation into metrics and models for long-term investment.
John Thanassoulis teaches Financial Regulation and Supervision in Practice and Financial Stability & Approaches to Financial Regulation & Supervision on the MSc Central Banking & Financial Regulation programme.