WBS ranked in world's top 10 business schools
22 June 2020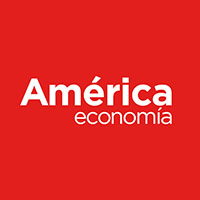 Leading business magazine rates WBS second in the UK for MBAs
AmericaEconomia ranks the school highly for innovation
WBS has many links and partnerships in South America
Multi-culturalism rated highly with 40 nationalities in Full-time MBA cohort
Warwick Business School has been ranked in the world's top 10 business schools by South America's leading business magazine.
AmericaEconomia's Global 2020 MBA Ranking places WBS second in the UK, sixth in Europe and 10th in the world after assessing 60 of the world's leading business schools.
The magazine, which is headquartered in Santiago, Chile, rated WBS the best in the UK and third in Europe for innovation, which is based on the quality of the business school's academic research on entrepreneurship and innovation and opportunities for students to learn about and experience the subject.
Andy Lockett, Dean of WBS and Professor of Strategy and Entrepreneurship, said: "It is great to see the school maintain its position in the world's top 10.
"We have many links to South America, including partnerships with Fundação Getulio Vargas's São Paulo School of Business Administration in Brazil, the Pontifical Catholic University of Chile and IPADE Business School in Mexico, while 10 per cent of our students are from Latin America.
"Plus, we have the Warwick in Brazil fund, which supports academics and students to develop bilateral research and education opportunities with our Brazilian partners, and the Latin America at Warwick Network that brings together academic staff and doctoral students from the region.
"We ensure that our Full-time MBA programme is a truly international experience for our students, with 40 countries represented in the current cohort, while they have the opportunity to study modules in Canada, China, Mexico, Germany and many more countries thanks to our large number of partnerships across the world."
The international nature of the school's Full-time MBA saw WBS score highly in AmericaEconomia's multi-culturalism and diversity category.
This latest MBA ranking follows the school's Distance Learning MBA being named the best online MBA in the world by the Financial Times and The Economist rating its Executive MBA in the world's top 10 and second in the UK.
The 12-month Full-time MBA programme sees students complete 12 modules ranging from Finance and LeadershipPlus to electives on Behavioural Science and Big Data, while benefiting from a host of coaching and careers services.
John Colley, Associate Dean for the MBA, said: "We have made a string of improvements and innovations to our Full-time MBA programme over recent years, which has resulted in a huge increase in demand. For the last two years we have double-streamed our Full-time MBA cohort and we plan to expand our facilities to cater for the growing demand.
"In the current climate gaining a 360 degree perspective of a business and learning the language of the boardroom will be of great benefit in the jobs market."