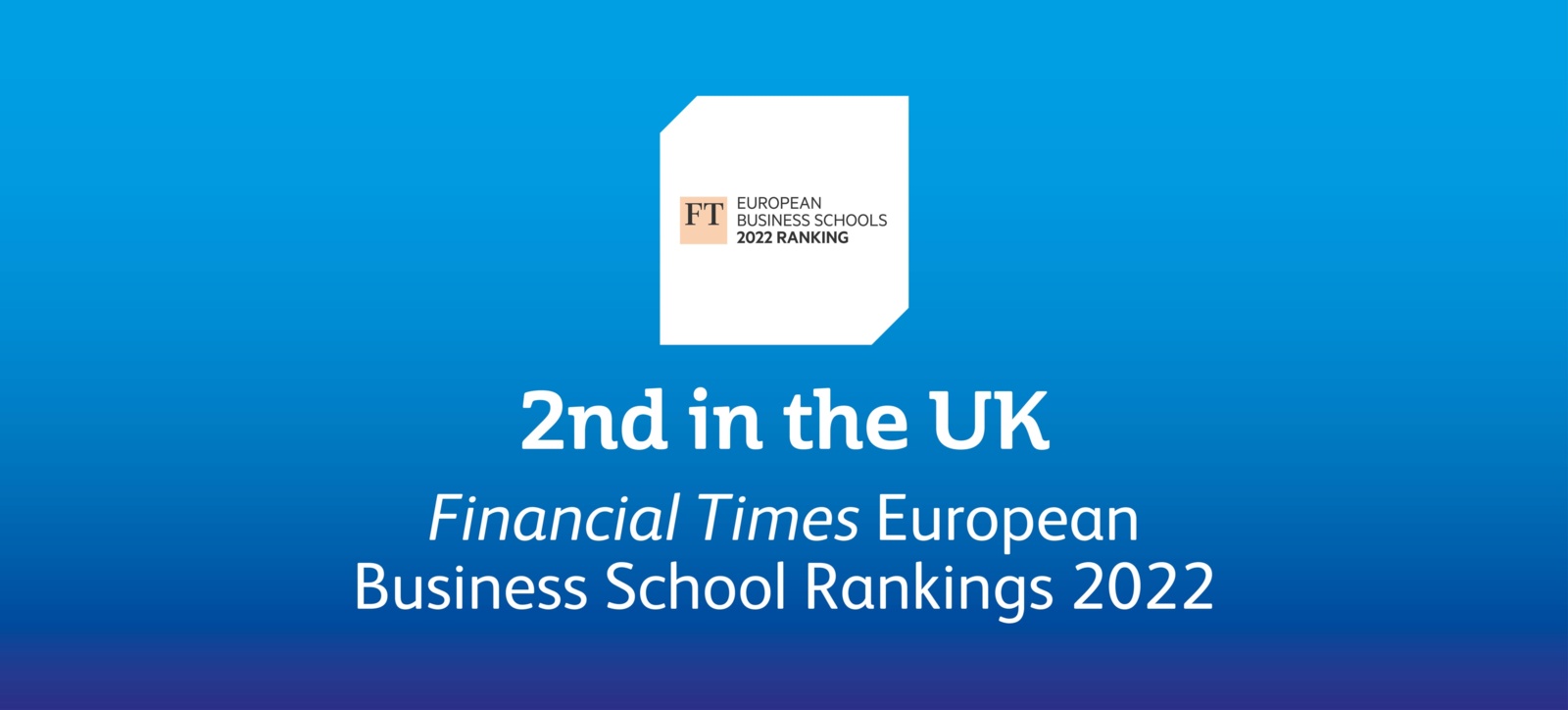 WBS achieved the biggest improvement of any UK business school in this year's Financial Times ranking.
Warwick Business School has risen to 16th in Europe and second in the UK in the Financial Times' annual ranking of European Business Schools.
The league table is the broadest assessment of business school performance as it combines the Financial Times' course-specific rankings published during the year into a single, definitive overview.
There were 95 business schools across Europe that qualified for inclusion in 2022.
Warwick Business School (WBS) rose two places in Europe-wide rankings and climbed three places in the UK, reflecting its success across the board.
It was the only UK school to improve its overall position this year, out of 17 that qualified for the ranking, cementing its position as one of Europe's top business schools.
Andy Lockett, Dean of WBS and Professor of Entrepreneurship and Strategy, said: "Business education is an increasingly competitive market. The progress we have made in this ranking is testament to all our staff who work so hard to give students the best possible experience.
"Combined with our position as one of the UK's top business schools for research, this is further evidence of the progress we are making as one of Europe's leading business schools."
The school's Distance Learning MBA retained its place as the best online MBA programme in the world for the fifth year running.
Its Full-time MBA was ranked 57th in the world and 14th in Europe, its Executive MBA was 34th globally and 17th in Europe, and its MSc Management was 27th worldwide.
WBS was also ranked 37th in the world for Executive Education.
John Colley, Associate Dean (Commercial), said: "In an increasingly uncertain world, this ranking shows that our students can be confident that choosing WBS is the right choice for their professional and personal development.
"We aim to continue climbing the rankings and providing the best possible education, experience, and networking opportunities for our students.
"Our WBS London campus at The Shard provides us with the perfect base to continue expanding our Executive Education portfolio, including our new online course in Leading Sustainability Transitions."
View the Financial Times' European Business School ranking here. Learn more about the full range of courses available at WBS here.