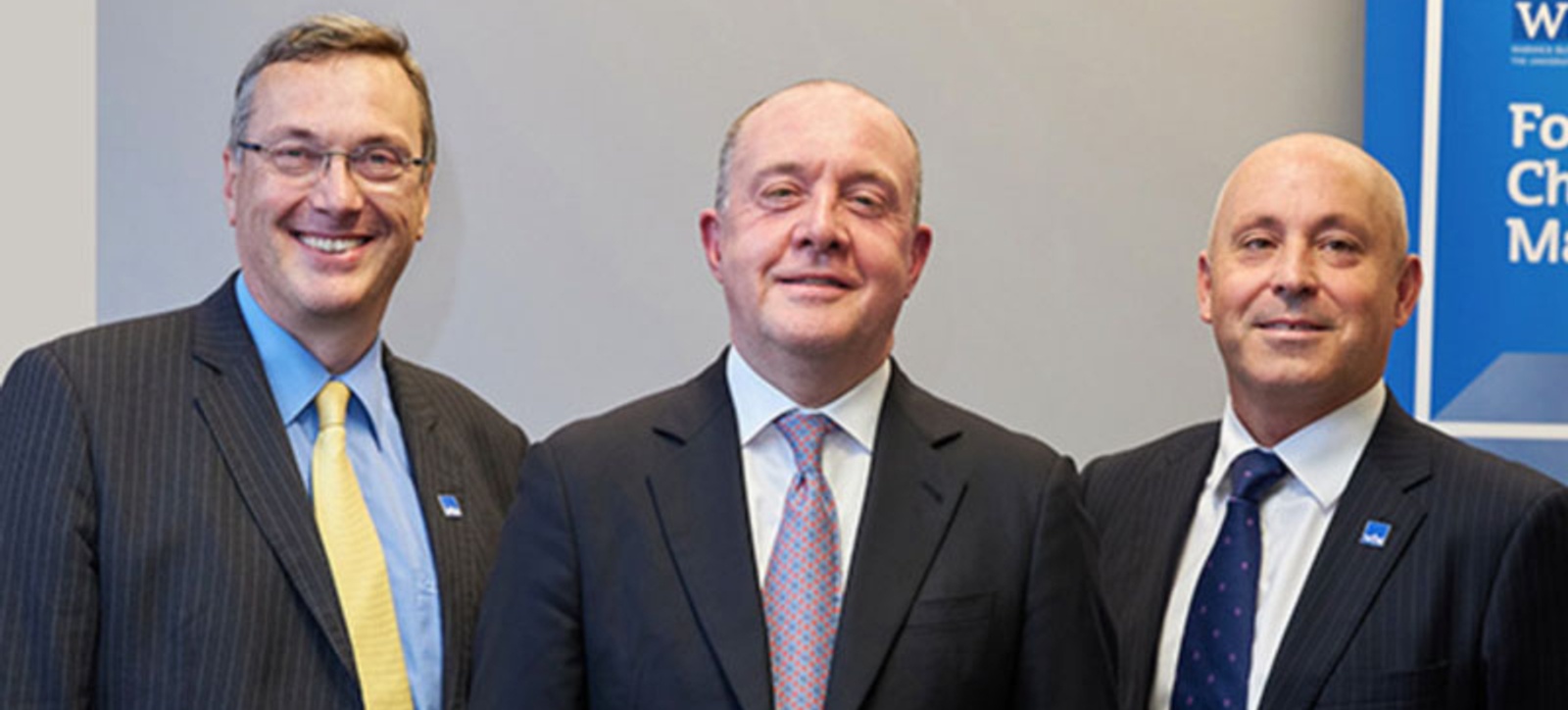 Clive Gillmore donates £3 million for new research centre on Fintech
Gillmore Centre for Financial Technology will attract world-class academics
Interdisciplinary research centre aims to be leader in new age of finance
Centre will explore emerging Fintech in AI, blockchain, cryptos and more
The University of Warwick has received one of its largest donations from an individual to establish a new Fintech research centre.
The £3 million donation has been made by Clive Gillmore, founder and Group CEO of Mondrian Investment Partners and an alumnus of the University of Warwick.
The Gillmore Centre for Financial Technology will be housed at Warwick Business School and will bring together the school's existing research in the area along with a host of new appointments.
Mr Gillmore's donation will fund an academic director, a post-doctoral researcher and a PhD scholarship programme and be able to attract world-class talent from the UK and overseas to WBS.
"I have a huge affection for Warwick," said Mr Gillmore, who studied Management Science at WBS from 1979 to 1982. "Its progress over the past 50 years has been nothing short of remarkable and I have always sought to play a role in continuing its journey towards becoming one of the world's best.
"The interdisciplinary research environment at Warwick was a key motivator in my decision to establish the Centre. I think increasingly that problem-solving needs to be seen holistically, combining a multitude of skill sets. This new centre will endeavour to build bridges between academic departments, as well as encouraging specific, detailed world class research in Fintech.
"I am proud to be able to make this contribution and hope it inspires my fellow alumni to support the University. I look forward to the Centre contributing to the global reputation of WBS for its research impact."
Financial Technology, or Fintech, is threatening to disrupt the financial sector through emerging technologies like AI, blockchain, mobile payments, cryptocurrencies and crowdfunding platforms, with the Gillmore Centre for Financial Technology aiming to be at the centre of this new age for finance.
Professor Stuart Croft, Vice-Chancellor of the University of Warwick, has prioritised philanthropy as a key component in delivering the University's 2030 strategy.
He said: "I am delighted by Clive's decision to establish the Gillmore Centre for Financial Technology, and his ambition to help Warwick attract the world's best academics and postgraduates.
"This gift demonstrates the vital role that philanthropy can play in delivering our goals, and shows what can be achieved when we work in step with the aspirations of our alumni."
WBS is recognised for its world-class research in Finance, while its MSc Finance course is ranked third in the UK and 13th globally by the Financial Times and its undergraduate finance programme is also highly ranked nationally.
It also has a strong relationship with the Bank of England, establishing research partnerships and collaborating to develop highly relevant Masters courses to train future central bankers across the world.
Professor Andy Lockett, Dean of WBS, said: "WBS is a natural home for a dedicated research centre in Fintech given our existing research excellence in this field and the strengths of the University as a whole.
"The Centre will provide a point of focus for our work and will present opportunities for us to provide leadership in national and international debates on the application of financial technologies, particularly in areas such as cryptocurrencies, payments and the broader democratisation of the banking industry.
"I am delighted that Clive has agreed to support WBS with this transformational gift and I look forward to the Centre's launch."