WBS rises to highest ever in MSc Management ranking
14 September 2015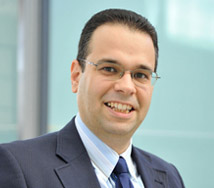 Warwick Business School has risen to its highest ever position in the Masters in Management ranking compiled by the Financial Times.
The school's MSc Management is now ranked third in the UK and moved up eight places to 23rd in the world after scoring highly in a host of metrics in the 2015 ranking.
WBS scored highly for international faculty and students, with the eighth most diverse cohort globally and was joint first in the UK for gender equality on the course, with 52 per cent of the cohort being female.
The percentage of faculty with doctorates at WBS was the joint highest in the world and WBS also ranked second in the UK and 14th globally for careers, which is calculated according to alumni seniority and their company's size. While WBS ranked second in the UK and 18th in the world for placement success, and for employment after three months the school was third and 21st respectively.
Assistant Dean for Masters Programmes, Sotirios Paroutis, was delighted with the school's performance in the ranking.
Dr Paroutis said: "This is a very encouraging showing for WBS and reflects the hard work put in by our faculty, staff and students. The school has actively brought in top academics from around the world in recent years and this is being reflected in the teaching and world-class research carried out at WBS.
"Not only is this up to date and impactful research fed into the MSc Management, but our highly experienced careers team continue to support our participants so they achieve their career goals. Once they graduate they become part of our extensive global alumni network.
"The MSc Management is proving to be an increasingly popular course and we look forward to teaching and inspiring many more of its participants."
Students with degrees in science, maths, humanities and arts can move into management, marketing, purchasing, strategic customer management, business consultancy, or organisational development by learning the tools of business on WBS' Masters in Management.
The one-year course contains three core modules; The Foundations of Corporate Performance, Marketing, and Strategy, Analysis & Practice. Students can then choose two more from a host of modules ranging from Big Data Analytics and Operations Management to International Business.
Dean of WBS, Professor Mark Taylor, said: "We are committed to producing socially responsible and creative business leaders of the future and it is encouraging to see that so many of our graduates move into some of the biggest companies in the world.
"They enter the business world equipped to manage the many challenges that will confront them and, importantly, to think critically, creatively and ethically as managers."
The global ranking of Masters in Management programmes is published in today's Financial Times.
For more on WBS' Masters in Management click here.