WBS third in the UK for Business and Management
27 April 2018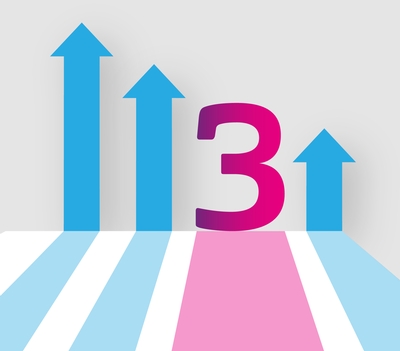 The Complete University Guide rates WBS in UK's top 10 for Accounting
Listening to student feedback is paying off for undergraduate courses
University of Warwick has never been outside the ranking's top 10
Work placements at the likes of Microsoft. JLR and Nestle on offer
Warwick Business School has been ranked third in the UK by The Complete University Guide 2019 for undergraduate Business and Management Studies.
It was a two-place rise in the annual ranking as the ranking saw improvements in the school's BSc International Management, BSc International Business and BSc Management courses.
The widely-read Guide also ranked the school ninth in the country for Accounting & Finance, with the University of Warwick rated the ninth-best university, maintaining its record of having never being outside the UK's top 10.
It follows The Guardian University Guide 2018 ranking of WBS as third for Accounting and Finance and fourth for Business, Management and Marketing
Professor John Rudd, Associate Dean of the WBS Undergraduate programme, said: "This is an excellent result for the school and the staff and students involved.
"We have worked incredibly hard to develop the management and international business courses and to see that reflected in this ranking is very satisfying.
"We put the student at the centre of everything we do and take as much feedback as we can so we can improve our teaching. The quality of the academics is outstanding, with some world-class researchers teaching our undergraduates.
"For us, it is not only teaching students the knowledge and tools they need to thrive, but developing them as a person as well through communication and inter-personal skills – Warwick has so many opportunities for students to grow as a person."
The BSc Management course allows students to specialise in the final two years of their degree in areas such as finance and marketing. There is also the opportunity to extend the degree by a year with a work placement at companies like Microsoft, L'Oreal, Jaguar Land Rover and Nestle.
The BSc International Business course sees students study a language and then have a year abroad studying in Europe, Canada or Latin America, while BSc International Management students can choose from 50 institutions in more than 20 countries around the world.
Jude McNabb, Course Director of BSc Management, said: "This ranking is the result of constantly listening to our students and developing the course with their feedback and wider development needs in mind. Perhaps most crucially though, we have a fantastic team of academics and support staff, who work incredibly hard to ensure the student experience is world class.
"We are constantly introducing new ways to teach our students and finding new opportunities for them to grow as responsible global citizens and critical thinkers. This helps them flourish in whatever career they choose to pursue."
The BSc Accounting and Finance course comes with the opportunity of a year's professional work placement with a financial services firm as part of the Undergraduate Partnership Programme and in conjunction with the Institute of Chartered Accountants in England and Wales (ICAEW). Students can also apply for the EY Assurance Scholarship Scheme.
Professor Rudd added: "The school works very hard to provide our students with every opportunity, with a wealth of events and fairs in consulting, investment banking, advertising and many other areas of business.
"This develops their networking skills and builds contacts they can use when they graduate with bespoke employer events from the likes of EY, Aston Martin and Johnson & Johnson as well."