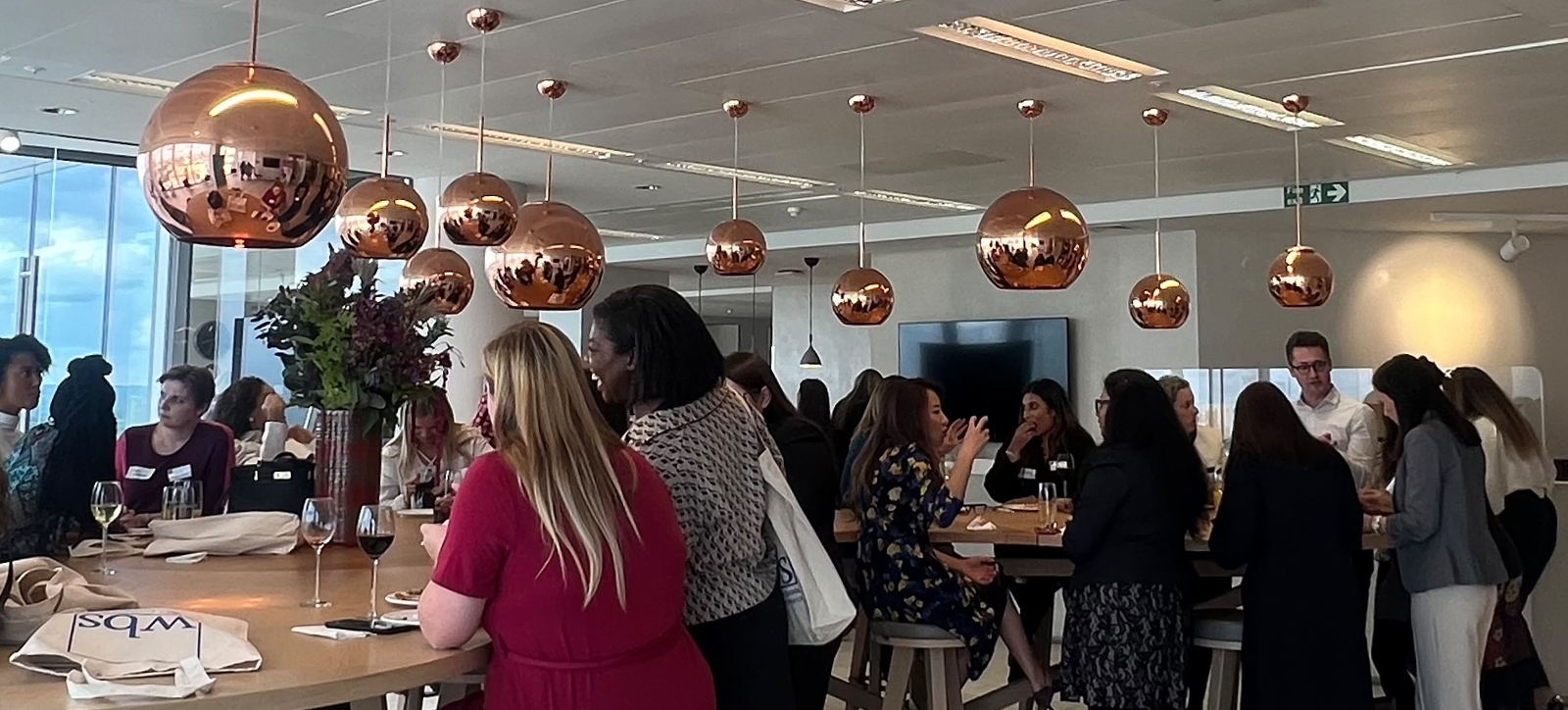 The 2022 Rising Star award winners were invited to a Knowledge Sharing Day at WBS London at The Shard last September.
It is time to cast your nominations for WeAreTheCity's Rising Star Awards of 2023, the scheme that focuses on the achievements of women in business below senior management and director level.
Now in its ninth year, the awards are now being backed for a second year by Warwick Business School, which saw four of its own alumni pick up trophies at a glittering ceremony held at the Pan Pacific Hotel at Bishopsgate in London last year.
Through its Inspiring Women campaign, the School offers scholarships to talented women on its highly-ranked MBA courses as well as on the Executive Diplomas taught at WBS London based at The Shard.
As it did last year, the School will be sponsoring the Rising Stars in Education & Academia category of the WeAreTheCity programme and will also host winners across all categories at an event at The Shard in September.
Karen Barker, Director of Recruitment and Marketing, said: "At Warwick Business School we are for those that want to make change. Those with an entrepreneurial spirit, working to disrupt expectations. Those who turn challenges into dreams, and in turn break down barriers for others.
"As a School, we are committed to breaking down the barriers that women face; through our research, our education, and our professional networks. But it's not just about what we can do, it's about how we can support our fellow Change Makers on their own journeys.
"This is why we are delighted to have the opportunity to support WeAreTheCity's Rising Stars Education & Academia category for a second year, to recognise inspiring female talent across the UK, the leaders of tomorrow looking to challenge the status quo and inspire future generations of females."
Other award categories include the search for rising female stars in various industry sectors including hospitality, banking and capital markets, and start-ups.
As well as highlighting women and their achievements, the Rising Star Awards will crown a 'company of the year' that is actively supporting the female talent pipeline above and beyond industry norms. There is also a Men for Gender Balance category for male directors who champion gender equality.
The nomination process closes on March 22 for all categories. A panel of judges will then whittle the nominees down to a shortlist of successful candidates to be announced in May. Once the shortlist is announced, it is over to a public vote, the results of which will be announced on May 22. The awards ceremony itself will take place in July on a date to be confirmed.
Vanessa Vallely, CEO and founder of WeAreTheCity, said: "We are very proud to be working alongside Warwick Business School for a second year.
"The awards as a whole will recognise and celebrate a further 100 female individual contributors from over 20 different industries that represent the leaders and role models of tomorrow.
"Our strategic goal, set in 2015, aims to showcase 1,000 outstanding women by 2025. By highlighting the accolades of these women, WeAreTheCity is not only promoting the amazing female talent that exists across the UK, but actively encouraging organisations and business leaders to invest in and recognise these women as leaders of tomorrow and individual contributors to their respective industries."
If you are interested in nominating yourself, or somebody else, for the Rising Star Awards 2023, then click here.