WBS student wins £500 first prize in UIBS competition
07 December 2015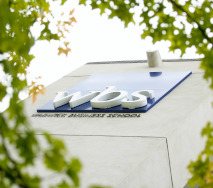 A team featuring a WBS student and a WBS alumnus has won £500 by winning the UK Investment Banking Series (UIBS) M&A challenge.
Against 80 other teams they first had to compete in a preliminary round, delivering a presentation based on a recent European acquisition. The team breezed through and were then shortlisted for the final round.
The final saw the eight top teams battle it out by delivering 20-minute presentations to a panel of investment bankers at Imperial College London before the team featuring WBS's Victor Nourissat and Ivan Pedretti alongside Ben Dalton and Julian Hilbert, of the University of Cambridge, and Leonie Hondeborg, of Judge Business School, took home the prize.
Victor, a BSc Management student at WBS, said: "I am very interested in starting a career in the financial industry and I thought this competition would be a great opportunity to find out if I actually enjoyed valuing companies and writing an M&A pitch.
"I learned a lot during this competition and had good fun working with my team-mates from Cambridge University."
The event, organised by finance societies at Warwick, UCL, LSE and Imperial College London, saw the team win a cash prize of £500 and a Certificate of Distinction. There was then a networking session for the competitors to unwind.
"We are all proud of this achievement given the number and quality of competing teams," added the 21 year-old student from France.
"The panel of judges was composed of professional investment bankers working at prestigious companies; and we were impressed by their involvement in the competition, questioning our assumptions and calculations and playing the game 100 per cent."
Louise Gracia, Associate Dean Undergraduate Programme, said: ""This is a fantastic achievement for Ivan and Victor who can be very proud of their team's success!
"We encourage our students to get involved with external competitions as a way of showcasing their talents and extending their networks and their success is testament to the first-rate skills and abilities they have developed as an undergraduate at WBS."