WBS wins Europe's biggest business history prize
01 July 2014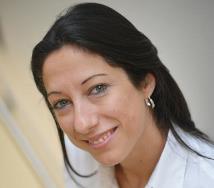 A Warwick academic has been named among the best Business Historians in Europe after winning a prestigious award.
Dr Ioanna Iordanou has won the prestigious BAC Bursary for Business History Research, awarded by the British Archives Council and the Association of Business Historians.
The annual award is given to the scholar proposing the most promising research project, and includes a £1,000 bursary to support the winner's research.
The award was presented at the Association of Business Historians conference held at Newcastle University Business School.
Dr Iordanou said: "It is a great honour to accept this award, which will help me to undertake my research to explore whether industrial espionage in the early modern era was a pre-modern form of Research and Development.
"The bursary will fund my visits to the National Archives and other Business Archives in the country which are treasure troves of invaluable evidence for business historians."
The prize was awarded by the Manager of the Bank of England Archive, Dr Michael Anson, in a private meeting with Dr Iordanou, as she was unfortunately unable to attend this year's Association of Business Historians Annual Conference.
"Unfortunately, I was not able to attend the ceremony as I was delivering an Economic History creative workshop at the Ca'Foscari-Harvard International Summer School in Venice the following day," said Dr Iordanou.
The BAC Bursary is awarded annually as a result of a trust fund set up by the British Archives Council, thanks to the generosity of Sir Peter Thompson, former Chairman of the National Freight Corporation, and the Wellcome Foundation.
The aim of the bursary is to help an individual to further their research in business history through the study of specific business archives.
More information about the award can be found on the BAC website.