What Is Driving the Growth of the Chinese Economy?
24 July 2015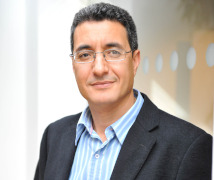 China's yo-yo stock market of late has set many tongues wagging, especially set against the announcement the world's second largest economy was on track to beat expectations – so what has been driving China's growth during this volatile period?
Kamel Mellahi, Professor of Strategic Management, discusses his views in his article for The Street.
Despite a steep stock market drop and other economic headwinds, the Chinese economy continues to roar, beating expectations for GDP growth in the second quarter.
What does it mean for the future of the Chinese economy?
The recent growth figures splits experts into two camps. First, there are those who doubt the reliability of the raw data used to obtain the figures questioning how such results were achieved amid stock market chaos, smaller fixed-growth investments, and slower trade growth. Then, there are others who see them as evidence that the Chinese economy has proved once again that it is robust and nimble enough to respond quickly and adroitly in the face of mounting headwinds.
Kamel Mellahi is part of the Strategy and International Business group at Warwick Business School. Read more about the new MSc International Business course here.
He teaches Global Business Strategy on the MSc Marketing & Strategy and International Business Strategy on the new MSc International Business course and also on a number of the undergraduate courses.
This article first appeared on The Street, read the full article here.