What Western investors want from Africa
21 November 2014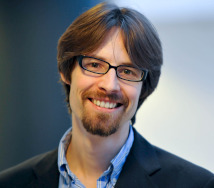 Home to five of the world's dozen fastest-growing economies, Africa is eyed by investors as the next emerging market. Christian Stadler, Associate Professor of Strategic Management, and Ronald Klingebiel, of the Frankfurt School of Finance and Management reveal the secret to success on the continent.
Africa is already home to a vigorous entrepreneurship scene. Strong growth and the lack of local technology incumbents have generated the world's highest start-up rate.
Many are essentially greenfield investments. Successful start-ups will have a first-mover advantage and the potential to dominate their market. As African consumer societies continue to grow, this holds out the promise of substantial returns. Savvy investors are paying attention, and learning how their approach needs to adapt to African realities.
Perhaps Africa's best-known opportunity for tech investors is in mobile — so it's not surprising that a lot of would-be investors make identifying mobile opportunities their first strategy. The weakness of conventional forms of infrastructure in Africa has put a premium on all things mobile and created an infusion of high-tech solutions into low-income markets.
Read the full article at Harvard Business Review.
Dr Christian Stadler teaches Strategic Advantage and Strategy and Practice on the Warwick Executive MBA and Strategy Analysis and Practice on the MSc Management. He is also author of Enduring Success.