Why a Masters in HR with CIPD credits is worth it
28 March 2019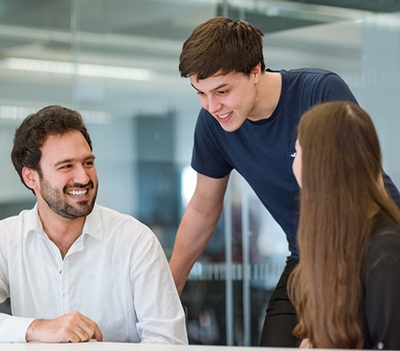 Agile, analytics and job automation issues to be part of HR course
More focus on practical skills alongside theory for postgraduates
Companies have been consulted for new style of programme
Course will develop analytical skills needed for future HR leaders
Employers' feedback is being fed into a revamped MSc Human Resource Management & Employment Relations course to develop students' practical and analytical skills.
Warwick Business School has talked to HR managers and added practical elements to the course, which offers an opportunity to gain a Chartered Institute of Personnel & Development (CIPD) Advanced Certificate, along with a new 10-week Professional Practice module.
The new module will focus on students applying theory to real-world examples to develop their skills in selection interviewing, feedback giving, handling of grievance and discipline procedures and implementation of equality and diversity policies.
Achim Krausert, Associate Professor of Human Resource Management and Course Director, said: "We have developed the programme with the aim of making the course more practical, but at the same time it will still be theoretically grounded, which is important.
"We want to develop the thinking practitioner, who understands the value of theory and how new trends in the field fit in the broader context.
"This will not be simply step-by-step instructions, but an understanding of how HR fits within the strategy of an organisation and broader societal trends.
"We want to develop students' analytical skills and their ability to think on their own feet. This will help them become future HR leaders, rather than having an uncritical, unreflected knowledge of the latest trends."
The fourth industrial revolution - the convergence of artificial intelligence (AI), machine learning, virtual and augmented reality, 3D printing and the internet of things into still unimagined new products, services and even industries - will impact the future of work and HR professionals will have to adapt.
The spread of AI will mean a re-skilling of workforces to work alongside new technologies, while today's pace of innovation is also seeing more and more companies adopting 'agile' methodologies that allow organisations to adapt and innovate quickly to a rapidly-changing environment.
"There will be more of a focus on current debates among practitioners and the application of theories," said Dr Krausert. "In the last few years we have made great strides in adding practical elements to the course, with a host of guest lectures from HR executives working in the field - and that will continue. Plus, we will continue to use case studies and workshops on applying the theories.
"The new module will give students a chance to bring topical debates into the classroom, such as the issue of zero-hour contracts, AI, HR analytics, gender pay gap reporting and the increasing demand for organisations to be agile and the role of HR in these topics. When you talk to HR managers they are all busy looking at ways to make their organisation more agile.
"As well as learning about the concept of agile, our students will learn the underlying mechanisms and foundations of HR theory, giving them a knowledge base to understand it in the unique context of an organisation and its culture."
For more details on the updated MSc Human Resource Management & Employment Relations click here.