Yammer joins forces with WBS on new research
21 November 2013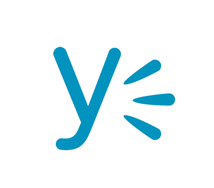 Enterprise social network company Yammer has joined forces with a team of students at Warwick Business School to conduct new and innovative research into online communities.
Three students were selected to lead the research as part of Yammer's effort to understand how businesses have adopted their products and the impact of using enterprise social networks for businesses.
Why Yammer chose WBS
Steve Crompton, Customer Success Manager at Yammer initiated the project with Warwick Business School earlier this year with some clear goals in mind:
"We wanted to produce and deliver quality research into enterprise social and how our clients are using our products. The calibre of students on the Information Systems Management and Innovation course at WBS made it an obvious choice for us to find help with our research.
"The findings have enabled us to become clearer on how our products are actually being used and how we can make our products even better to suit business needs" said Mr Crompton.
Collaboration is key
As Yammer's philosophy is about collaboration and connecting people the students were given access to the Yammer Research Network where they could share ideas and get instant interactive feedback from their mentors at WBS, industry experts and Yammer staff.
Professor Ola Henfridsson provided mentoring and guidance for the students at WBS during their external projects. He said: "Collaborating with future-shaping companies like Yammer on master projects and research is essential. It offers WBS students a superb learning experience. At the same time, the students bring something really valuable back to the company. And, as demonstrated in the cases of Kostas, Phoebe, and Rilwan, the research challenges state-of-the-art knowledge on enterprise social media, making it an excellent platform for pursuing a career in business or research."
Experiencing real life innovation
The Masters in Information Systems Management and Innovation course focuses on putting theory into practice and has a number of close relationships with many IT and consulting organisations. The collaboration with Yammer is just one of the many opportunities students on the course receive to expand their learning and experience real life digital innovation.
The three research projects, which were completed as part of the students' dissertations, focus on open innovation, customer communities and community management.
Overview:
The Value of Customer Communities
Rilwan Alli's research focussed on the value of customer communities. He conducted a series of interviews with businesses that had adopted enterprise social networks (ESNs) and was able to produce a set of guidelines for managers to address challenges and opportunities.
Open and Closed Innovation
Huimin Laio looked at whether an enterprise social network facilitates organisational innovation because of its open and informal approach. She conducted a survey on 18 professionals in a number of different industries and organisation and found that all the respondents whose organisations use ESN for innovation believed that their investment in the ESN has been a success.
The Changing role of Internal Communications
Kostas Kastrisios looked at the emerging role of the Community Manager and the changing role of internal communications within a business. He conducted seven interviews with representatives from different industry sectors in organizations implementing ESN platforms from major software vendors Yammer and Jive. The outcomes of his research support that organisations need to shift their focus from selecting the right technology to understanding how people communicate and work, and link community management as a critical factor for the successful adoption of ESNs.
Watch a film about the course.
You may also be interested to read: Digital innovation can be traced back to WWII