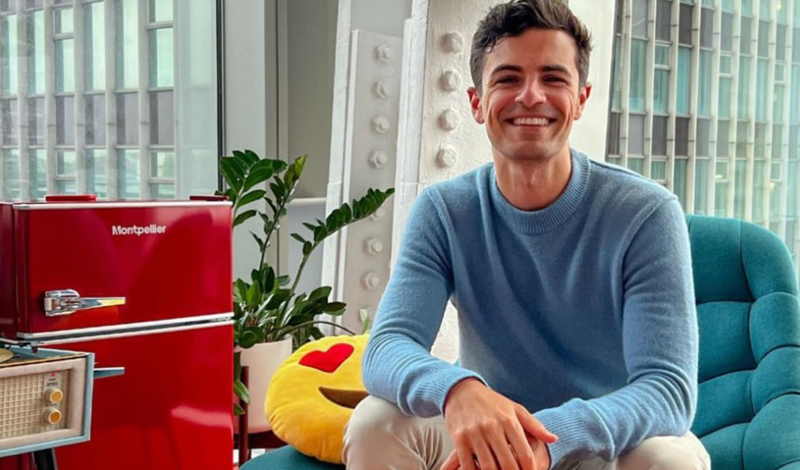 Justin's journey of change
Change is in Justin's DNA. The first generation of his family to attend university, he's now the CEO and Founder of GROW Mentoring, a fast-scaling charity in the UK and a much sought-after DE&I leader in the UK.
But when Justin started out at Warwick, he lacked confidence in his identity and felt he had to hide his sexuality and conform to society's expectations in order to succeed.
As an Undergraduate at WBS studying Management, he learnt the value of different perspectives and how to have open, honest and inclusive conversations. Instead of seeing his diversity as something holding him back, he realised it was his strength, and that his uniqueness was something to feel proud of.
He decided to come out as a gay man and celebrate his true authentic self, using it as platform to challenge conventions and boldly drive change around him.
Be comfortable with everything that makes you unique
When the time came to start thinking about life beyond his degree, he began researching prospective law firms and attended networking events to see what path and firm might suit him best. He was advised at one of these events to hide his sexuality if he wanted to progress in the field of law, and 'fit in' at a City law firm. It made him apprehensive about whether he was entering the right profession.
Undeterred, Justin did not listen to that advice and took the brave step of bringing up his sexuality while interviewing for junior solicitor roles. "I felt it was important to have an honest dialogue so I could decide if the culture would encourage me to bring my full self to work," said Justin. Yet when it came to applying for jobs, he met very few members of the LGBTQ+ community who he could relate to and often felt like the odd one out in the room.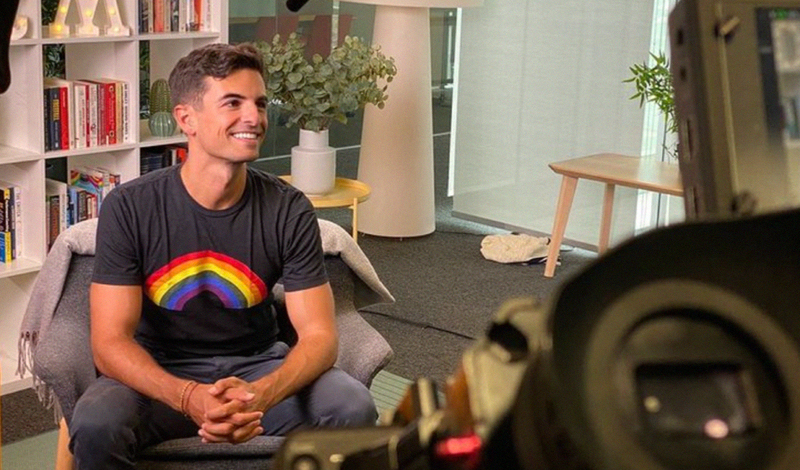 Bold
His decision to discuss his sexuality as part of an interview at Allen & Overy paid off. It led to an open conversation about the firm's internal initiatives, including A&Out. He had found his first professional home and was made to feel very welcome from the start.
"I had the chance to meet members of A&Out and was also introduced to Diversity Role Models at a 'lunch and learn' session whilst at the firm". Justin has volunteered with them in schools across London to prevent bullying of LGBTQ+ youths, and facilitate classroom-based workshops.
Be courageous enough to think differently to shift culture and change tradition
Relentless
It was during the first lockdown that Justin started the GROW Mentoring charity. The charity supports more than 4,000 diverse people globally looking to join the legal profession.
GROW assigns aspiring lawyers from diverse backgrounds a mentor from the legal profession who offers one-to-one advice. Justin has brought together mentors from more than 250 law firms globally, 70 in-house legal teams and 15 barristers' chambers to help graduates move into the legal industry.
The charity that exists today started with humble beginnings, with Justin sharing advice on LinkedIn at weekends and evenings. It has evolved into a registered charity supporting underrepresented lawyers and providing mentorship to more than 4,000 diverse students globally, with 47 per cent from ethnic minority backgrounds and more than 70 per cent women - all of which are underrepresented in the corporate world.
"Students should have access to any profession and their background, community or upbringing should not be a determining factor in their future success. GROW is helping to break down some of the barriers students face when entering the world of work through mentorship and events. The one-to-one mentoring we offer helps improve someone's confidence, outlook and ability."
The success of the charity shows, with 750 people attending the first GROW Next Gen Law Summit in November 2020.
Unstoppable
His efforts have been recognised with a global McKinsey & Company Achievement Award and being named the #1 Future Leader at the British LGBT Awards 2021.
The 25 year-old, of London, said: "I am completely shocked. I know how high the standards are at McKinsey and was aware that the very best from around the world would be selected, so I never imagined that I would be one of the winners."
At the British LGBT Awards, he spoke to an audience of about 600 people about how diversity and authenticity is a strength and a superpower to be proud of. "Making it to the top 10 was a humbling experience, but to go on and win was a full circle moment from my time as a student."
Our diversity is a strength and a superpower to be proud of
Justin has recently been nominated for a British Legal Award, one of the most prestigious within the industry.
"My background and experience has made me who I am today, and I would like to encourage other students to be proud of their roots and feel confident bringing their authentic self to work. Our diversity is a strength to be celebrated and GROW is helping to share this with students and young professionals, with the support of senior leaders around the world."
All this in just two years.
Inspired by Justin's story? Start your journey of change with a course at Warwick Business School.
Fiza Farhan
Warwick Business School Alum, Global Development Expert & Member UN Secretary General's High Level Panel on Women's Economic Empowerment.
Gauri Malik
Warwick Business School Alum and Founder of Sirohi, a pioneering social enterprise from India.