Unveiling local treasures: Jasmine's top 5 attractions for WBS Students
20 June 2023
Undergraduate student Jasmine, shares her top 5 attractions for University of Warwick students, from the bustling Birmingham Bull Ring to the serene Victoria Park and captivating towns of Warwick and Stratford-upon-Avon.
Being a student at the University of Warwick you are located amongst the cultural and historical treasures in the West Midlands. My top five attractions are: the Birmingham Bull Ring, Leamington Spa's Victoria Park, Leamington Spa's Parade, Warwick and Stratford-upon Avon. These are all must-visit places! Amongst them, each location displays a blend of history, entertainment and natural beauty - perfect for students wanting a study break or bit of fun!
Birmingham Bull Ring + City Centre
As England's second largest city, Birmingham is a bustling and captivating city, filled with shops, eateries and entertainment venues. My favourite restaurant that I have discovered while studying at the University of Warwick is a Thai restaurant located within the Bull Ring Shopping Centre called Chaopraya, which offers delicious Thai food in a beautiful location, overlooking the cathedral.
Additionally, there is OTHERWORLD, a VR immersive experience which is incredible! It is a virtual island paradise with 16 unique VR experiences accessed through the state-of-the-art metaverse portals. I definitely recommend going here for a birthday or special occasion, it is an amazing experience and definitely worth the money. Within the games, you earn virtual money that can help get you savings off your own drinks at the self-service bar!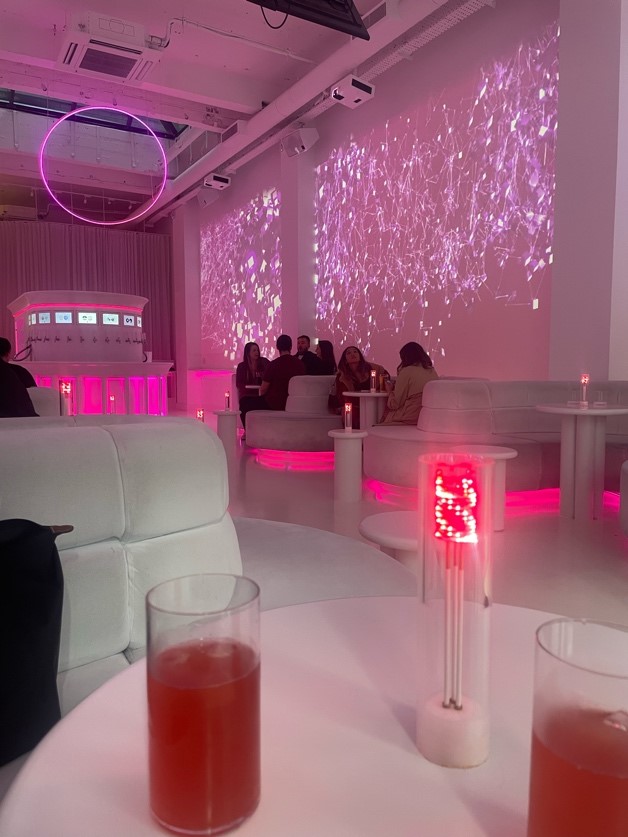 Victoria Park, Leamington Spa
My next attraction, Victoria Park in Leamington Spa, this is only a 15-minute drive or bus journey away from campus and captures the pure essence of English natural beauty. It is a tranquil oasis away from the busy environment of Leamington Spa. The beautiful emerald landscape offers a relaxing escape and opportunity to unwind from exam pressures or a busy social life. This park is also the perfect place for running or a lovely spot for a picnic!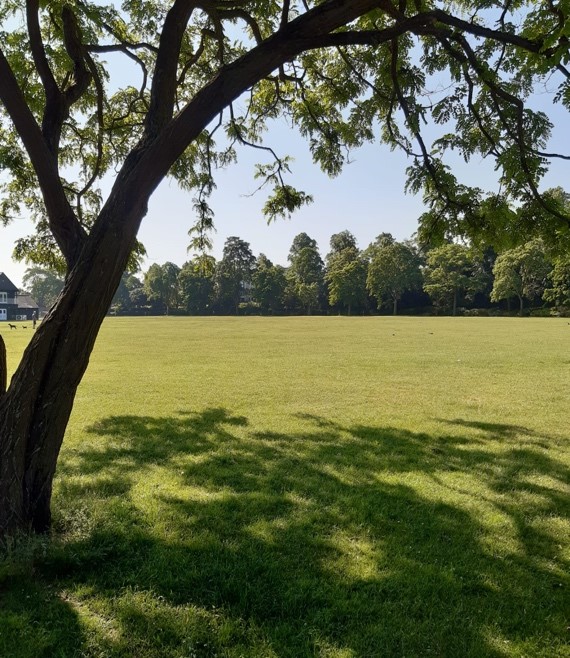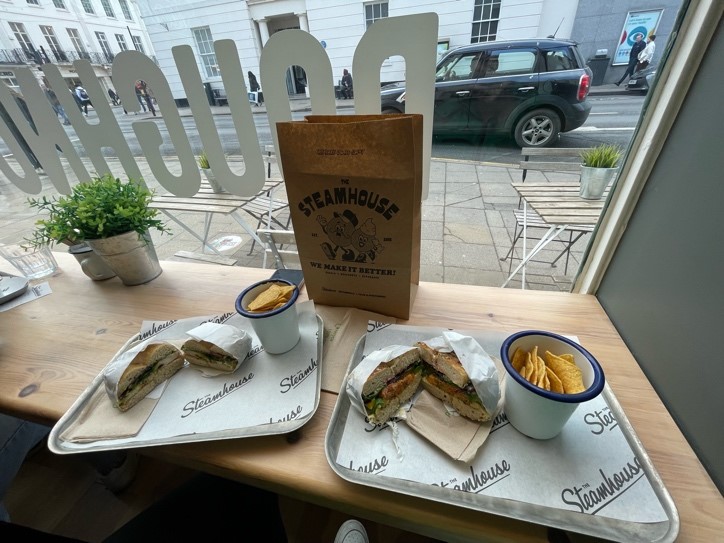 Parade, Leamington Spa
The parade is located at the heart of Leamington Spa, which is famous for its boutique shops and Georgian and Victorian architecture. From trendy retail shops such as H&M to more independent retailers, there is plenty of options to choose from. My personal recommendations for food options in Leamington Spa is the Giggling Squid, a beautifully designed Thai restaurant, as well as Kung Fu, an asian-style buffet restaurant both located in Regents Court. Additionally, every Sunday, a mix of food and craft stalls flood the Parade, allowing you to try a mix of cultural tastes right in one place!
Warwick
Despite being called The University of Warwick, many students do not go to visit Warwick whilst studying here! Warwick is only a short drive away. Positioned on the banks of the River Avon, this historical town is filled with medieval architecture and heritage. A must-see attraction is Warwick Castle, which offers an insight into the past, its grand halls and towers can enable visitors to step back in time and experience themselves in medieval time. Furthermore, the town is lined with quaint streets, charming shops and timber buildings.
Stratford-upon-Avon
Warwickshire is known as Shakespeare's County because of the birthplace of William Shakespeare, Stratford-upon-Avon, a charming market town and popular tourist attraction. One of the most popular attractions is visiting Shakespeare's birthplace, where you are able to explore his home and experience his early life. Additionally, here you can visit the Royal Shakespeare Theatre displaying world-class performances of both Shakespeare and modern work. Flowing through this quaint town is the River Avon, which provides the opportunity for a fun boat ride or scenic walk along its bank.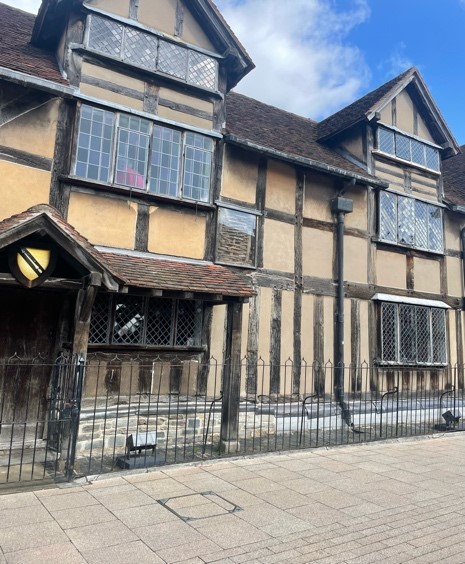 In conclusion, being a student at Warwick Business School provides a plethora of opportunities to experience new places on your doorstep. I would definitely recommend visiting the five attractions above to take you away from the academic stress of university and provide you an opportunity to rewind, destress and most importantly have fun!
To find out more about life as a Warwick Business School student, read more blogs here.