Our Full-time MBA degree is ranked 6th in the UK in the Financial Times Global MBA Ranking 2023.
The Full-time MBA (Master of Business Administration) is designed for visionary leaders who want to make a difference in the world. It is an investment in you to attain the tools, confidence, and big picture vision to leap to the next level of your career. Whether you want to change job function, sector, location or simply increase your earning power, we will support you in achieving your full potential so you can deliver real impact in whatever path you take.
Our 12-month Full-time MBA programme is intense and fast-paced. With international travel, unlimited coaching, in-depth work with leading companies and a peer group from a wide range of different industry sectors and cultures, you will grow both personally and academically. During your year with us and beyond, we will support and motivate you, as well as push, critique and challenge you to bring out your inner Change Maker.
Start Date

23 September 2024

Duration

1 year

Location

Warwick Campus

Format

Full-time

Fees

£53,750 *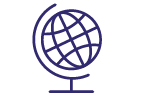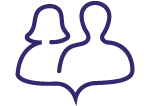 33/67%
Female/Male (2023)
Benefits of the Full-time MBA programme
Leading academics and Professors of Practice - You will be inspired by and learn from some of the world's leading academics alongside senior business people who join us as Professors of Practice. As a Full-time MBA participant, you will benefit from their many years of board-level management experience, their global network of business connections, and direct experience of developing successful careers.
Engage with the business world - We believe in giving our MBA participants practical experiences in which they can apply their learning. So, you will have two opportunities during your MBA to work on client-based projects, enabling you to develop your practical consultancy, stakeholder management and influencing skills through direct experience.
Personalised career guidance - To help you realise your full potential, you will benefit from access to our industry leading CareersPlus team before you arrive, throughout your studies and far beyond the completion of your MBA. Whether you are looking to switch industry, set up your own business or take the next step at your current organisation, we will equip you with the right toolkit for success.
Join our global community - As part of the WBS community, you will be joining a diverse network of Change Makers, made up of more than 56,260 individuals from more than 171 countries. You will have the opportunity to network and exchange ideas with fellow graduates online in our WBS LinkedIn group, and in person at networking events held around the world.
Study overseas - To increase your international business exposure, as part of one of your elective modules, you will undertake an overseas trip to a partner institution. In addition, through our Partnership in International Management (PIM) membership, you will have the opportunity to participate in a competitive process to extend your studies at an overseas business school for a period of up to four months after completing your Full-time MBA.