Careers
Our career services are tailored to your individual needs and fully integrated into the programme, providing an excellent way to super charge your career, leadership skills and earning potential.
You will have weekly sessions allocated within your timetable dedicated to your career development ensuring you leave WBS feeling confident to make your next career move. You will also have access to unlimited one-to-one career coaching throughout the year.
And our career services don't stop when you complete your programme. You will still be able to access online resources, unlimited career consultations and our Professional Interest Groups for free. You'll also be able to participate in our career skills masterclasses and webinars on a pay as you go basis.
Wondering where the Full-time MBA could take you? Discover the graduate destinations of our Class of 2020-2021.
6-10
Average years' experience**
91%
Employed within 3 months**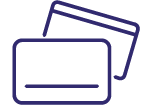 £70,746
Post MBA average salary**
Where do our graduates work?
Amazon
BP
Capgemini
Coutts
Ebay
EY
Gartner
Genpact
HSBC
Infosys Consulting
JP Morgan
McKinsey & Company
Nielsen Sports
Sagentia Innovation
SAP
Siemens Energy
What do our graduates do?
Assistant Director
Corporate Communications Consultant
Digital Strategy Manager
Director - Business Development
Director International Business Development
Entrepreneur in Residence
Founder & CEO
Growth Lead
Head of Innovation
Managing Director
Mergers & Acquisitions Manager
Senior Consultant
Senior Manager - Sustainability Solutions
Senior Marketing Manager
Strategic Advisor
Strategy Consultant
** Data based on Class of 2020-21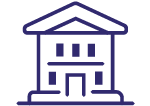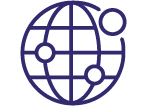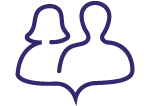 91%
Employed within 3 months**
Develop your leadership style
To reach that next step in your career it is really important that you have time to focus on your leadership style.
Through a series of experiential workshops, lectures, seminars and case studies, the LeadershipPlus module enables you to reflect on what you personally stand for while preparing you to lead, manage and influence other people successfully in today's complex, cross-border, multicultural environment.
As part of this experience, you will have the opportunity to apply and develop your leadership skills within a live business context. As part of a group you will undertake a client project over a period of nine weeks with a corporate, SME or not-for-profit organisation, investigating a current business issue and presenting practical recommendations to the problem posed.
Your LeadershipPlus experience is a personal change journey that underpins the rest of your MBA, ensuring you continue to develop confidence and the ability to achieve your career ambitions whilst driving positive change as a leader.
Career Management
You will continually develop the ability to take charge of your own success. Our team of professional career coaches and sector specialists provide one-to-one coaching and feedback to challenge thinking and empower action.
You will also have access to our award-winning mentoring programme, workshops, webinars and executive coaching. Every week you will have careers sessions covering areas including:
High Impact CVs and cover letters
How to unleash the potential of LinkedIn to maximise your career opportunities
Learn to love networking
Kick start your career
Client persuasion skills
Interviewing with impact
Cracking the consultancy case interview
Working in a global environment – the cultural dimension
A development centre day to challenge you and your MBA colleagues through a series of typical senior management assessment activities
Presenting with confidence.
You will also have the opportunity to be featured in our annual Talent Profile book which is sent to over 200 employers from 12 sectors (Pharmacy & Healthcare, Automotive, Manufacturing, Transport & Logistics, Energy, FMCG, Government, Real Estate, Strategy & Consulting, Media & Entertainment, Finance and Technology).
Sector specific careers activities
Gain the knowledge, market insights and tools you need to succeed in a particular industry through optional sector specific careers activities. These have previously included:
Consulting – Festival, Case Study Saturday, Consulting Case Club, Trek, Networking
Finance – Festival, Treks, Finance sector e-newsletters, Investment Banking SPOC (Small Private Online Course), Networking
Fintech – Festival, Networking, Treks
Technology, Medai &Telco (TMT) – Festival, Networking, Treks
Health & Life Sciences – Festival, Industry Innovation Challenges, Treks, Networking
Mobility – Sector Insights, Treks
Energy – Sector Insights, Networking
Consumer Goods & Retail – Sector Insights, Networking
Careers events
Recruiter events provide the opportunity to meet company representatives face-to-face to discuss upcoming opportunities. Previous companies have included Deloitte, Jaguar Land Rover and CAPCO
Employer treks are on-site visits that provide a real insight into a day in the life of a company and widens your industry knowledge
Practitioner lectures are delivered during core modules. Practitioner lectures provide an insight into different industries, and give the opportunity to network with MBA students on other programme formats. Recent presenters include Steven González – Technology Transfer Strategist, NASA; Guillermo Moreno Cuella – Strategic Operations Partner & Enterprise Account Manager, Uber Eats; Jane Galvin – Head of UK Corporate Banking, HSBC; Louise Stigant – UK Managing Director, Mondelez International; Ofir Eyal – Partner and MD of Insurance and Risk Practice, BCG; Paul Blanchard – CEO, Commonwealth Games; Dame Vivian Hunt – Senior Partner, McKinsey; Fiza Farhan –Member, United Nations SG's High Level Panel on Women Empowerment; Charlotte Longmore – Head of Research, GymShark
Sector Specialist presentations are delivered by experienced guest speakers who share first-hand industry insights. Recent sectors have included Finance, Consulting, Marketing, and Manufacturing.
Building your network
Alongside numerous events held at our Warwick campus and WBS London, you will have access to our professional networks and global alumni network. Our professional networks bring together students, graduates, and our faculty to explore industry practice and the latest research in specific industry areas. You can also join a group local to your home which will get you involved with students and graduates at social and educational events, in person and online, all over the world.
The networks are set up by alumni and students, for alumni and students, with support and guidance from us. Membership is open to all Warwick alumni and students and there is no restriction on the number of groups you can join. Typical group activities include lectures, seminars and webinars, conferences, business networking, online networking, formal dinners... and of course, having fun!
Beyond graduation
Your connection with Warwick doesn't end once you've completed your studies. As a WBS alumni, you can still access our excellent online career resources and enjoy unlimited career consultations after graduation. You can also access enhanced services for an additional cost.

After graduation, you will also have the opportunity to apply to undertake up to two further face-to-face modules at Warwick and The Shard, free of charge, subject to availability. These modules are not for credit.
Mentoring programme
You will have the opportunity to join our award-winning global mentoring programme which is accredited by Investors in People (IiP). For a one-off fee, this two-year global mentoring programme and series of workshops and webinars matches students and alumni to a completely unbiased, confidential mentor who is not from their family, place of work or place of study. Mentors from our alumni community are carefully matched with mentees and provide the motivation and support needed to help mentees make their own decisions about their future direction. Discussions range from career planning and goal setting to strategies for changing job functions. To date, more than 1,200 mentees have been mentored by almost 400 volunteer alumni from all over the world.
The value of the WBS CareersPlus team
Full-time MBA participant, Jimmy Dykes, describes his experience of the WBS CareersPlus team and how they have helped him to identify his career goals.