Ranked first in the UK and second in the world by the Financial Times' Online MBA ranking 2023
Our Distance Learning MBA has a new name - the Global Online MBA.
Why have we made this change? Our Distance Learning MBA was the first of its kind in the UK and has now been running for more than 35 years. As technology and digital delivery developed over the years, we adapted and were at the forefront of this newly emerging area.
We're incredibly proud of the achievements and successes of our Distance Learning MBA. However, as leaders in online learning, we want to ensure that those interested in an online MBA, like you, are finding us easily.
The name change has no impact on our ranking, which remains 2nd in the world. The course structure, content and learning outcomes are also unaffected.
Our Global Online MBA will provide you with a truly transformative experience, both professionally and personally. Our reputation is built on a healthy balance between theory and practice, and a culture that challenges assumptions, goes beyond the classroom and believes in business as a power for good.
So, if you're looking for a way to advance your career and increase your business knowledge and leadership skills without stepping out of work, our flexible part-time programme could be just what you are looking for.
Start Date

Jan 2024 or June 2024

Duration

2 years

Location

Online

Format

Part-time

Fees

£37,400 (Jan 2024), £39,450 (June 2024) *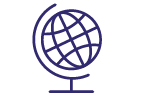 105
Nationalities (based on past 3 years)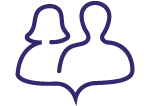 31/69 %
Female/Male (based on past 3 years)
37
Average age (based on past 3 years)
Benefits
Flexible 24/7 learning - We've built the Global Online MBA with flexibility in mind. This means that when your job or personal commitments need to take precedence for a while you can choose to slow down or take a break of up to two years before continuing your studies. You may complete your Global Online MBA in two to five years depending on your personal circumstances. You will also have access to the University of Warwick library catalogue, including online journals, ebooks and industry databases including Mintel, Amadeus and Statista.
An innovator and digital leader - Our online learning environment, my.wbs removes geographical barriers, by enabling you to discuss issues in real-time with your peers and academics. You can engage in lectures in real time, test your knowledge, watch recorded sessions, access teaching materials, connect with other students, participate in global study groups and speak directly to your lecturers, peers and the Programme team through the platform.
World-leading, practical teaching - Our Global Online MBA has been running for over 30 years, allowing you to benefit from our extensive experience. Modules are designed and led by Warwick faculty, supported by a substantial team who produce and support the interactive materials. You will develop an inquisitive and entrepreneurial mind that will enable you to make a positive contribution to your organisation, thanks to the transformative research of our faculty which underpins our teaching.
Face-to-face learning included - While the Global Online MBA is studied primarily online, the course is distinguished by including two residential weeks at the Warwick campus and one required face-to-face elective. You will meet your fellow students, discuss case studies, listen to guest speakers, and enjoy lectures and thought-provoking discussions with faculty and other participants.

Your study groups will be limited in numbers, to ensure that everyone can join in the discussion.

A global community - As part of the Warwick Business School community, you will be joining a diverse network of Change Makers, made up of 56,260 individuals from 171 countries. You will have the opportunity to network and exchange ideas with graduates online, and in person at networking events held around the world.