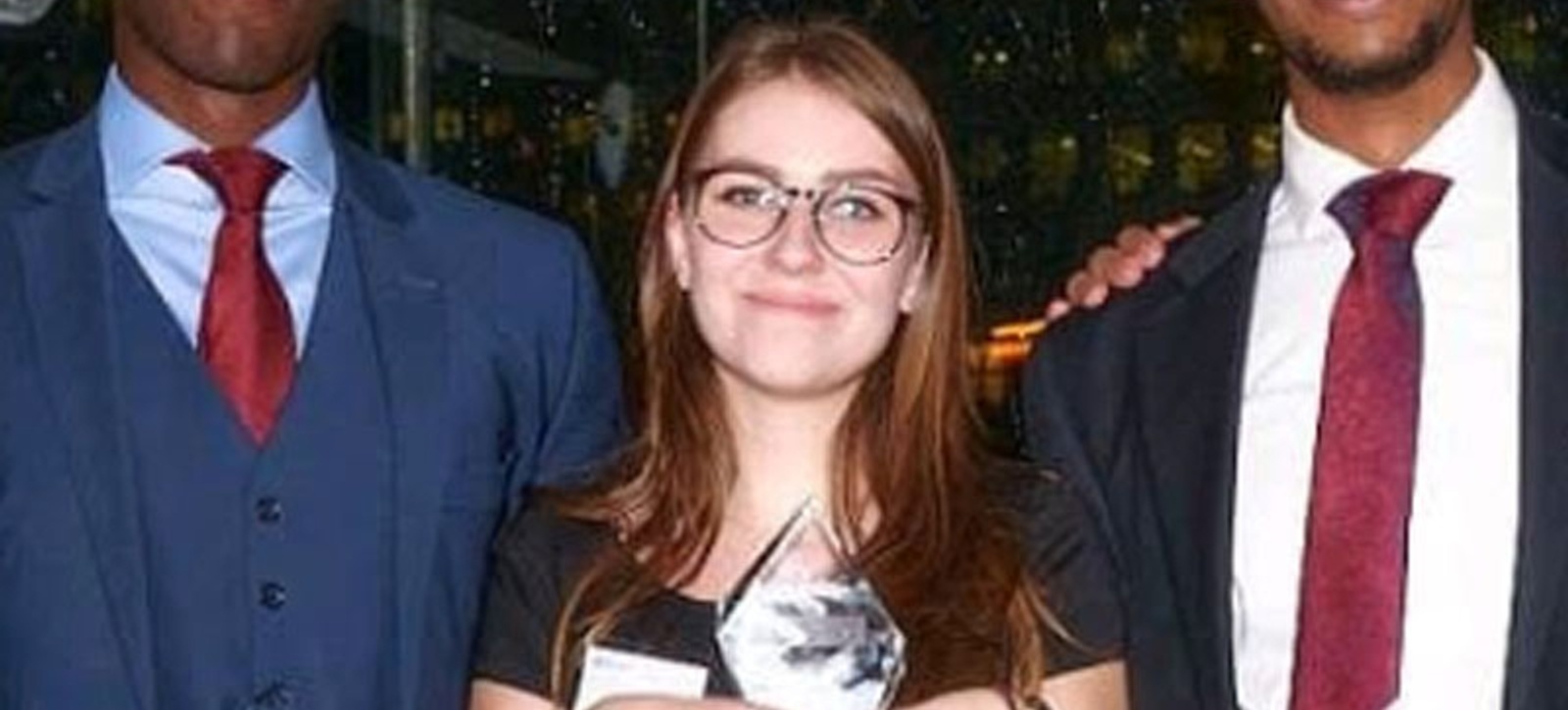 Undergraduate beats thousands to win Aspiring Solicitors competition
Jagoda Kochan won through five rounds to reach final held in London
The competition aims to bring more from under-represented groups into law
The Pole now wants to inspire others from diverse backrgounds
Undergraduate Jagoda Kochan beat more than 2,000 entrants to win a competition aimed at aspiring solicitors from under-represented backgrounds.
The 21-year-old spent three months preparing for the competition, run by Aspiring Solicitors, and had to win through five rounds before a day long final saw her picked as the only female winner alongside five other students.
Jagoda, who is in the third year of her BA Law & Business Studies degree, wins a week's paid work experience with each of the Aspiring Solicitors Commercial Awareness Competition sponsors: Barclays, Dechert, Mayer Brown, TLT and Travers Smith, plus a suit courtesy of LexisNexis.
"It was fantastic to win," said Jagoda, who is a Campus Ambassador for Aspiring Solicitors. "I took part last year, but went out at the quarter-final stage. This year I knew when to start my preparations and I think winning was mostly due to understanding what 'commercial awareness' is.
"I started preparing in early October and didn't stopped until the grand final on the January 16.
"The first two rounds were online tests that lasted six minutes and included 30 questions about general concepts like world leaders, economics, financial terms and the most recent developments in the business and legal world.
"The quarter-final was a conference call quiz on topics such as the UK retail industry. During the semi-final and grand final we were put into groups and had to work as a team, although we were marked individually. We prepared pitches for investors, presentations to partners or planned the strategy of the company. Also, there was one round in the final with just financial and commercial terms to explain on the spot individually."
The competition is designed to help entrants secure training contracts, with plenty of networking opportunities with companies for the finalists.
It is open only to students from under-represented backgrounds in the legal profession, such as black, asian or from an ethnic minority, along with being from a low income family, being state school educated or a refugee, disabled or LGBT+.
The final of the competition, which saw 2,400 enter, was held at Barclays' London office, lasting from 9am to 9pm with Jagoda one of 25 battling to impress the judges.
Jagoda, of Poland, added: "One of the judges told me that it was my answers to the follow-up questions that made me stand-out, that was something I wasn't prepared for and I just had to think on my feet.
"Aspiring Solicitors is an amazing organisation, helping people from diverse backgrounds to reach their full potential and enter the legal sector.
"I believe organisations like Aspiring Solicitors are incredibly important, especially for people that have no direct connections in the industry, funds or guidance. I have met amazing organisations helping students from diverse backgrounds and if I have an opportunity I would like to inspire others to use those opportunities."
Nicola Burgess, Jagoda's personal tutor and Associate Professor of Operations Management, said: "This is brilliant news and fully deserved for Jagoda, who works so hard on her studies and is one of our top performing students.
"Not only has she supported herself financially, she is also a senior student ambassador for the University, she mentors other law students and provides invaluable help with open days. She's also organising the Warwick Women Summit - she has been truly inspiring."