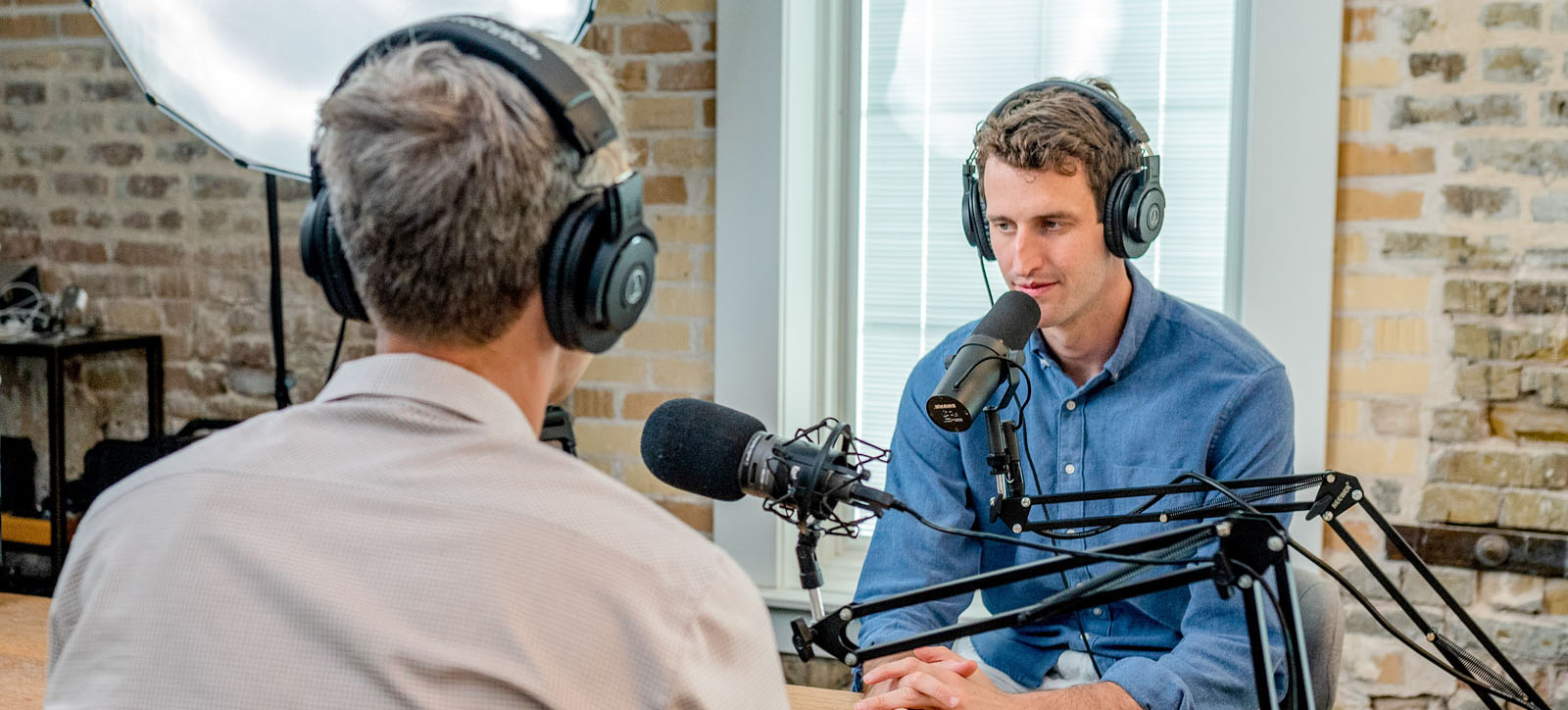 After the success of 'Leading Through COVID-19' and the dedicated series to Behavioural Science Warwick Business School's Core Insights editorial team bring expert advice and knowhow on Strategy.
The 10-part series is designed to help businesses and organisations get to grips with their strategy; how to design it, how to implement it and a look at the different strategies available.
Bringing you the leading academics from Warwick Business School, this podcast series will reveal the latest research and thinking from world-class Professors detailing how Apple do strategy, how to exploit luck, the new open strategy vogue and much more.
Episode One
How to incorporate strategic agility in your business
Core Insights host Trevor Barnes talks to Loizos Heracleous, Professor of Strategy, about agility.
Once the manifesto for software designers, agile has worked its way to the top of organisations as companies look to cope with an increasingly complex and uncertain world.
Even before the global pandemic evidence suggested that volatility was increasing with more and more companies being disrupted by nimble start-ups as technology evolves at rapid rates in the fourth industrial revolution.
But how do big companies incorporate agility into their strategy and structure? Professor Heracleous, co-editor of Agility.X - How organizations thrive in unpredictable times reveals the answers.
Episode Two
Applying design thinking to your company's strategy
Design thinking has become the de facto way to innovate for successful companies these days, but it is now moving further up the organisational hierarchy.
Core Insights host Trevor Barnes talks to Pietro Micheli, Professor of Business Performance and Innovation, on how organisations can use design thinking in building a strategy and why the concept is so helpful in today's climate of uncertainty.
Read more on how design thinking can aid a company's strategy and the six factors involved in using it here. Further, find out how design thinking can help build a strategy from the bottom-up here.
Episode Three
How to transform a corporation through mergers and acquisitions
In 1999 Dow Chemical decided to embark on one of the most ambitious transformations in US corporate history.
It decided to pivot from low-margin chemicals into high-margin speciality chemicals and embarked on the acquisition of 138 companies, enter 122 joint ventures and unravel 156 divestitures.
Koen Heimeriks, Professor of Strategy, has studied the journey and reveals to Core Insights host Trevor Barnes the lessons learned and the tools needed for others to transform their business successfully.
Read more on corporate transformation from Professor Heimeriks here.
Episode Four
Janus Strategy – the strategy that drove Apple to the top
Named after the Roman God Janus, who could survey two or more directions simultaneously, Loizos Heracleous explains in this episode how Janus Strategy is the route to success for today's top companies.
The Professor of Strategy explains to Core Insights host Trevor Barnes how Janus Strategy sees companies adopt two seemingly contradictory objectives to take a competitive advantage in their industry, with Apple being the prime example.
Listen to hear how the Silicon Valley giant has done it and generated huge profit margins. And read more on Janus Strategy in this excerpt from Professor Heracleous' book here.
Episode Five
How to exploit luck to gain a competitive advantage
Does luck play a part in business? According to Chengwei Liu's research it plays a huge part, with good luck largely underestimated by managers and bad luck overestimated.
Listen to the Associate Professor of Strategy and Behavioural Science tell Core Insights host Trevor Barnes how luck and people's ignorance of it can be used to build a strategy to beat your rivals.
Read more on how to use luck to your advantage by using Dr Liu's Analytical Behavioural Strategy here. You can also read an extract from Dr Liu's book Luck: A Key Idea for Business and Society here.
Episode Six
The four principles to build long-term survival for a company
Christian Stadler, Professor of Strategic Management, has spent many years studying Europe's century-old firms.
Listen to this podcast with Core Insights host Trevor Barnes to discover what he learned about building enduring success and the common themes that has seen companies like Shell, Allianz, Siemens and Legal & General prosper for so long.
Professor Stadler details the four principles that can help companies lay the foundations for developing a sustainable competitive advantage.
Read more about Professor Stadler's research on enduring success here. You can also read his book on the subject, plus, Professor Stadler reveals the five reads you need to build a strategy in uncertain times like the current global pandemic.
Episode 7
How your company should fight back if it has been hit by disruptive innovation
Over nine years Sotirios Paroutis and Luciano Oviedo were able to go behind the scenes at Cisco and see how the company reacted to the emergence of Amazon Web Services' cloud platform that disrupted its established business model.
Cisco was able to come back and Core Insights host Trevor Barnes interviews the pair to find out the five lessons they learned through their research that other companies can use to come back from a disruptive innovation. Read more on the research here.