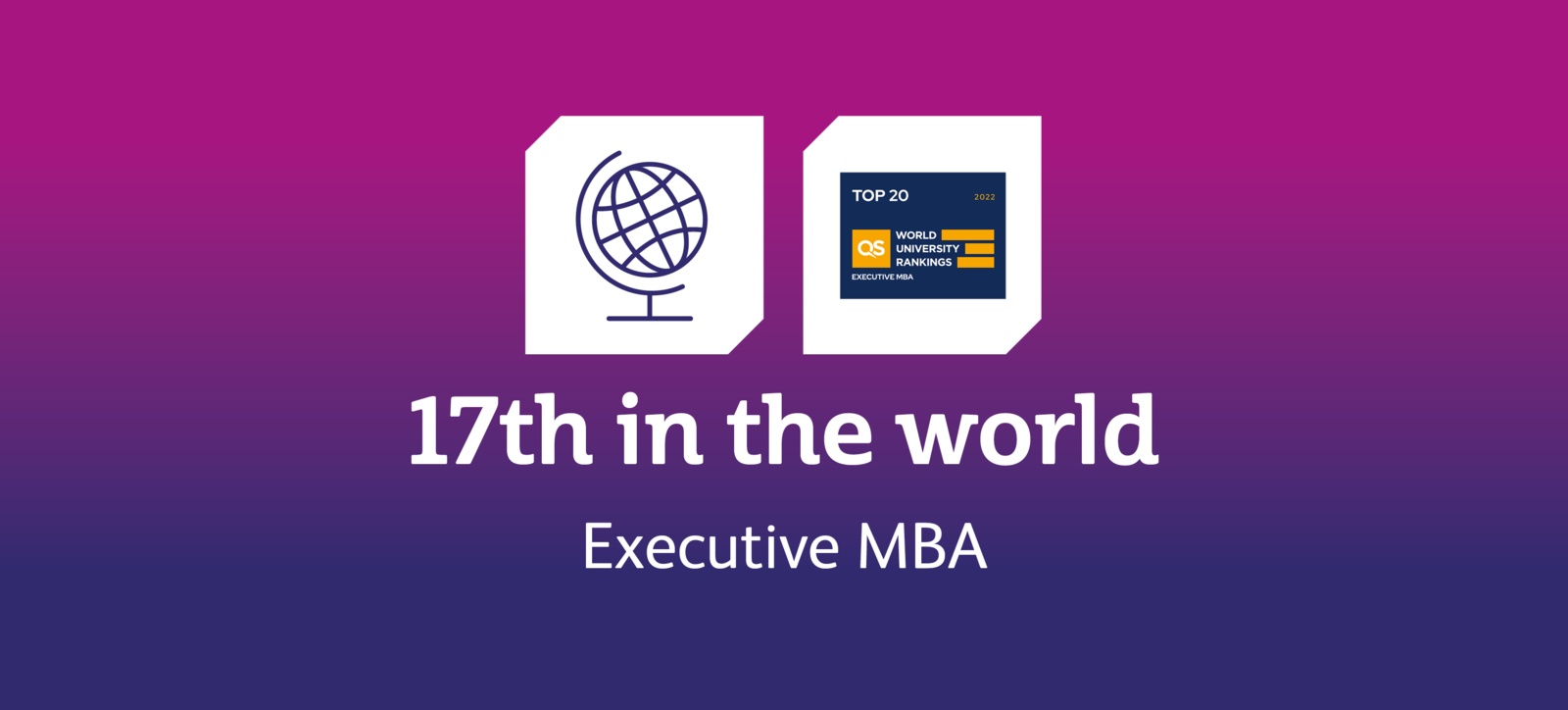 Warwick Business School has climbed two places to be ranked 17th in the world and fourth in the UK for Executive MBA courses by QS.
The QS Executive MBA Rankings 2022 also rated the school 10th in Europe after 220 programmes across the world participated in the higher education research company's analysis.
WBS was rated by QS as second in the world and the best in Europe for career outcomes after scoring 99.7 out of 100 in the category, with the ranking assessing salary uplift after graduation and the percentage of students promoted within a year of finishing the course.
Andy Lockett, Dean of WBS and Professor of Strategy and Entrepreneurship, said: "This is a great result for the school and highlights the quality of, not just the world-class learning experience on our MBA, but also our first-rate careers service.
"Every MBA student can gain coaching and one-to-one support to help them achieve their career goals, with the careers team working with them throughout the two-year course.
"For many an MBA degree is an opportunity to acquire the skills and knowledge to move up the career ladder or switch to a new industry or market, and this ranking shows there are few better place to achieve that than with WBS."
QS surveyed 53,792 employers and 42,639 academics from around the world over five years, with responses from more recent years carrying greater weighting. In addition, schools were asked to submit data on the profile of their cohorts in terms of work, managerial and c-suite experience.
The ranking also assessed the diversity of the programmes, looking at the representation of women and the number of nationalities among the students.
The Executive MBA is a part-time course that can be studied at the Warwick campus or at WBS London at The Shard, with the final dissertation or strategic consulting project an opportunity to apply the knowledge learned to a real-world business issue.
Hossam Zeitoun, Course Director and Associate Professor of Strategy and Behavioural Science, said: "As well as learning the latest thinking and research in business, our MBA really equips students with the leadership skills to move ahead in their career.
"The fact that so many of our graduates are promoted is testament to that goal and to our aim of giving students practical insights that they can take back to their employer as they do the course, so it brings value for them and their organisation.
"The research by our world-class academics was recently rated fifth in the UK by the Research Excellence Framework, and this cutting-edge thinking enables MBA students and their organisations to improve performance and sustainability. Plus, they will become part of our 53,000 global alumni network where they can continue to learn and network."
For the full QS Executive MBA Rankings 2022 click here.