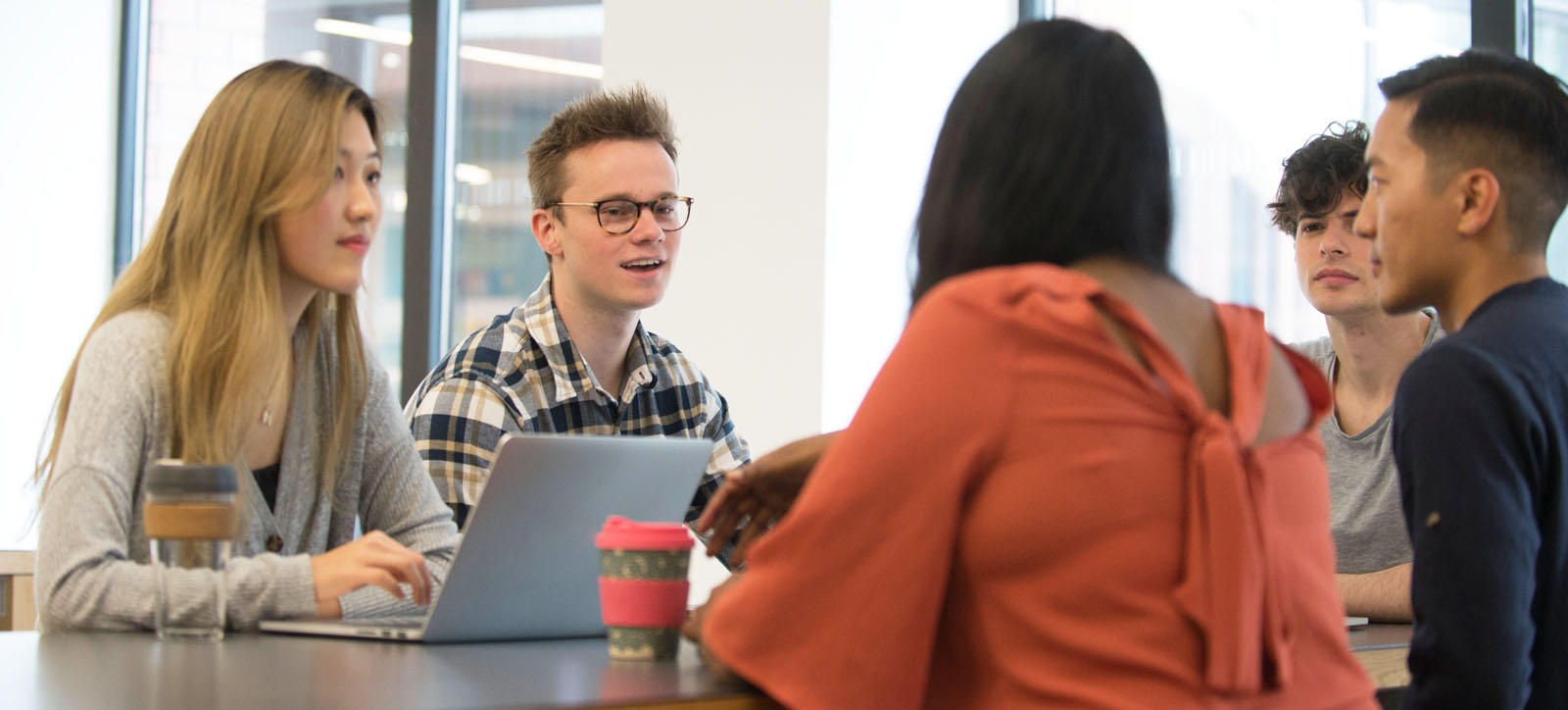 WBS sees MSc Management rated 16th in the world and third in the UK
The school is ranked number one in the world for career progress
Graduates earn on average $70,890 threes years after finishing course
Students learn the many facets of a business and leadership skills
Warwick Business School has climbed into the world's top 20 in the latest Financial Times ranking of Masters in Management courses.
The school's MSc Management is ranked 16th in the world – its highest ever position – 15th in Europe and third in the UK.
WBS is rated number one in the world for career progress as it saw the average salary increase for MSc Management graduates placed fourth highest globally, rising 99 per cent, with their salary three years after graduation an average $70,890.
Andy Lockett, Dean and Professor of Strategy and Entrepreneurship, said: "This is a very positive and encouraging ranking for the school. We have been working hard to improve the learning experience for students on our MSc Management course and it is gratifying to see this reflected in the ranking.
"Many of the courses in this ranking take two years to complete. Our MSc Management is an intensive, one-year programme and we are rated seventh globally among programmes of between 12 to 14 months.
"Our MSc Management course prepares students by integrating the many facets of a business. This develops their credentials as mangers and accelerates them becoming successful leaders."
The approach of integrating management disciplines is seen in modules such as 'Customer Value Management' that combines marketing and operations and in how strategy and economics are brought together in 'Business Immersion & Critical Thinking'.
Optional modules like 'Digital Marketing Technology and Management', 'Behavioural Economics', 'Forecasting for Decision-makers' and 'Business Analytics for Managers' then expose students to the latest research at WBS and beyond on the key business issues facing managers today.
There is also the opportunity to learn an additional language and students can apply to study for a week abroad in such cities as Buenos Aires, Cape Town, Madrid and Rome (though this may be subject to any restrctions due to the COVID-19 pandemic).
The course allows students to gain a real sense of the business world with site visits, external speakers plus talks from senior business and industry practitioners.
Course Director David Elmes said: "It is fantastic to see our course helping students start their careers so successfully with the skills and knowledge they need to become effective managers.
"We give students not just the theory and latest research in management but the soft skills and leadership qualities they will need.
"We also seek to develop their critical thinking skills and awareness of the economic environment that businesses operate in. These will be essential in the very challenging times that businesses and organisations around the world are now faced with."