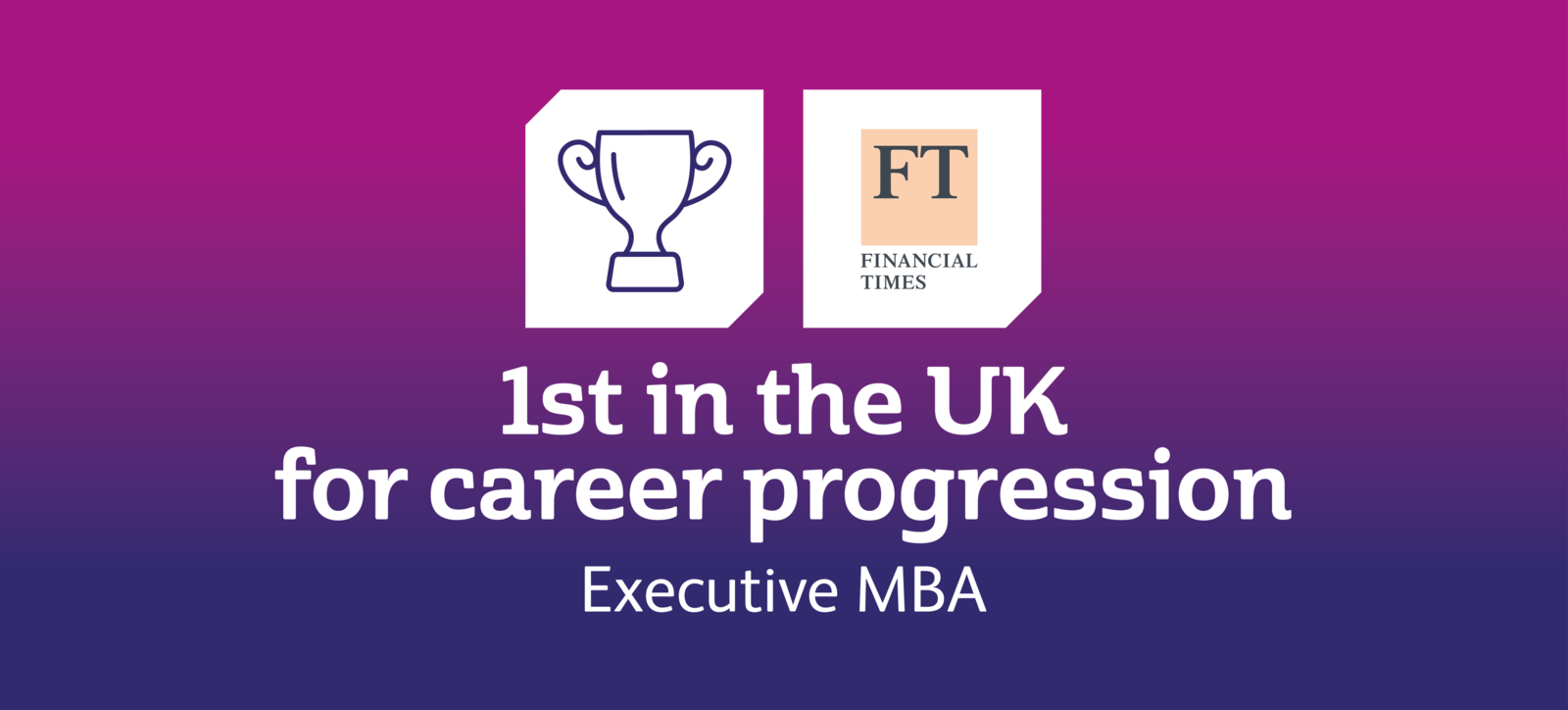 Warwick Business School climbed to 20th globally and third in the UK in the FT Executive MBA Ranking 2023.
Warwick Business School has the top Executive MBA in the UK – and the second best globally – for career progression, according to The Financial Times.
The salaries of WBS graduates rose 74 per cent on average, the second largest increase in the UK. The average graduate salary was nearly $200,000 per year.
WBS is already ranked as the world's best Executive MBA for graduate outcomes by education specialists QS, earning maximum scores for the number of alumni who achieved promotions and salary increases.
Professor Andy Lockett, Dean of Warwick Business School, said: "We believe in providing a transformational education that develops our MBA candidates into Change Makers.
"Many executives who enrol on the programme share our ambition to drive positive change across business and society. However, they also want to acquire the skills and knowledge that will help them to climb the career ladder or move between industries.
"These results underline the fact that there is nowhere better to do that than WBS. They are testament to the world-class career support that we provide alongside an excellent education.
"All our MBA students have access to leadership coaching and unlimited career consultations throughout their two-year course to help them to achieve their career goals and fulfil their potential.
WBS Executive MBA in global Top 20
Overall, WBS climbed to 20th globally and third in the UK in the FT Executive MBA Ranking 2023.
WBS also ranked 31st in the world for research and ESG.
Overall satisfaction with the programme rose to 9.37 out of 10, up from 8.94 the previous year.
Kate Friend, Director of Careers Plus and Employer Relations at Warwick Business School, said: "We offer a two-pronged approach to ensure students leave WBS with the key skills, confidence, and connections to successfully make the transition or career progression they deserve.
"Our team of coaches and employer relations experts provide a rich service of careers interventions that are designed to help all our MBA students to fulfill their potential.
"This includes executive leadership workshops and one-to-one sessions, as well as opportunities to network across their chosen industry."
Executive MBA is a part-time course, recommended for candidates with 10 years professional experience at a management level. WBS has also launched an Accelerator MBA to teach early-mid career professionals the skills and knowledge they need to fulfil their potential.
It can be studied at the Warwick campus or at WBS London at The Shard and includes a final dissertation or strategic consulting project that allows candidates to apply what they have learned to a real-world business issue.