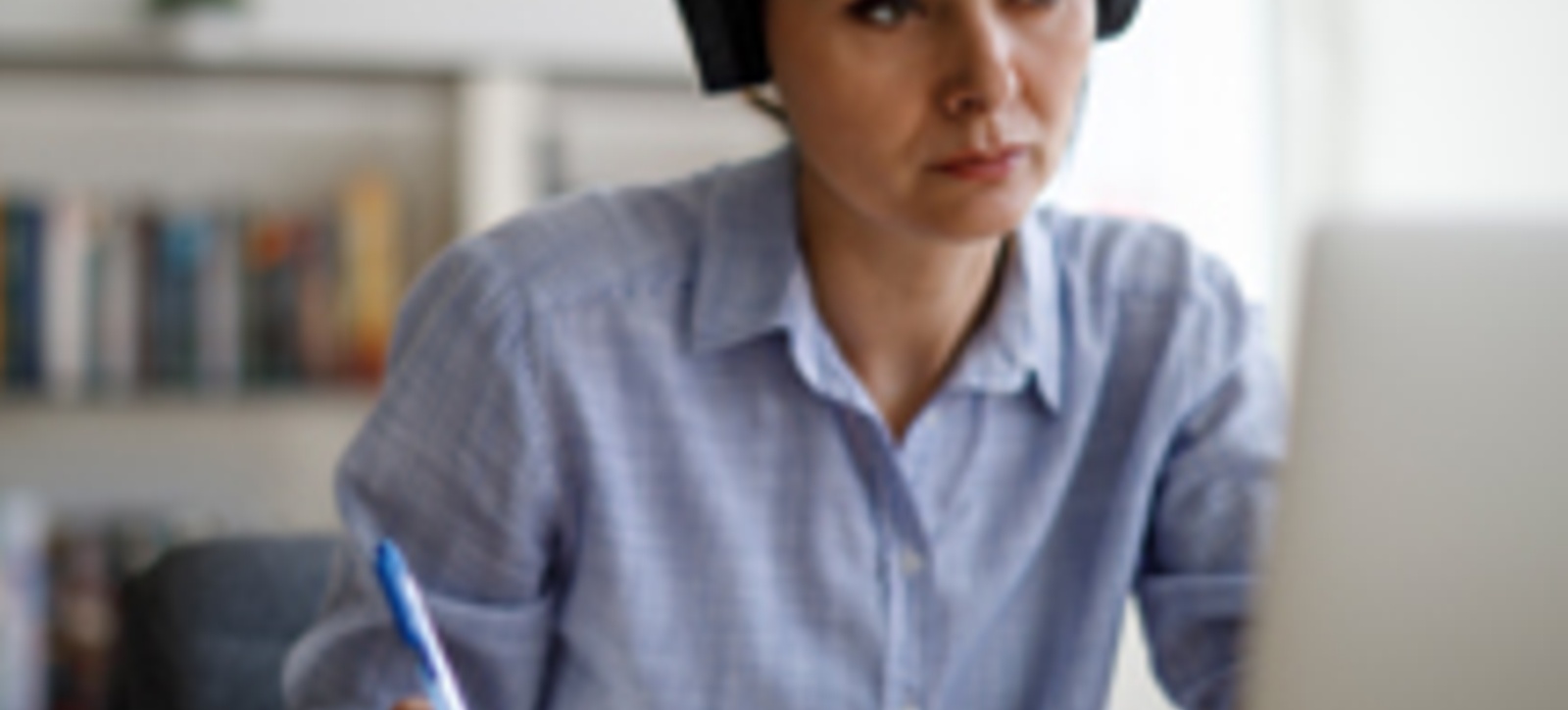 Since the pandemic the amount of remote working has soared
Remember your first day at work? Keen to meet new people, eager to learn. In previous decades, working life was more predictable, and newcomers would learn their profession or trade on-the-job, alongside more experienced colleagues.
By contrast, work today can be a lonely affair. Navigating your own career is more hazardous – jobs are more fragmented, career paths less linear, working may be largely from home or perfomed via technology, and opportunities to build social bonds and learn from others are more squeezed.
Since the pandemic, the amount of remote working has soared. At the same time, the gig economy continues apace – for many, working life is solitary and disjointed, it's harder than ever to learn from others.
Where does this leave fledgling staff? We've investigated how new employees still manage to learn the skills they need to succeed, even when they feel isolated and sidelined. And we've discovered that they respond with a mix of ingenuity, guile and doggedness.
We've gone to a very specific location to do this investigation – looking at how merchant marine cadets fare when they are denied access to opportunities to learn. We followed a group of cadets for five months as they completed their shore-based training before being posted on board commercial ships to consolidate their classroom learning.
Cadets are expected to spend time on the ship's bridge, absorbing the complex tasks of navigation that are essential for their career progression to become officers. At sea, cadets need to put theory into practice, learning how to navigate a ship through busy lanes or into port for instance. Classroom simulations can go so far, but doing this when feeling seasick, tired, lonely or under pressure is a different experience. On board, the captain and officers are responsible for ensuring cadets get an opportunity to learn.
Unsurprisingly, we found senior crew were often too busy, or under too much pressure, to allow the young recruits access to opportunities to acquire skills – particularly navigation. Instead, many saw cadets as 'menial workers', and their training was hit or miss. These cadets – usually one per ship – were having to learn their craft in an isolated, confined and sometimes fearful place.
How did cadets respond? What we discovered surprised us – many managed to get around the obstacles blocking them from gaining vital experience on board.
They did this through a mix of tactics. Some would complete a full shift of menial work, and in their spare time make their way to the bridge where they could learn essential navigational experience. This came at a personal cost – ships can be dangerous places and rest times are important.
Some learned the rotas – knowing where the friendly faces were or when staff might be more relaxed and open to helping cadets – made all the difference to their opportunities to learn. Some managed to prove their competence, which in turn led senior staff to call on them when under strain – and briefly do away with an on-board hierarchy. By working creatively with the on-board structures (such as rotas) cadets were able to turn, what used to be barriers to learning, into opportunities.
We call this 'stealth' work – flying under the radar to get vital experience.
How to thrive as a remote worker
How does this help today's remote workers, gig workers and freelancers who have more autonomy but arguably fewer opportunities to learn directly from colleagues? Although we've looked at an unusual context, our research can be more broadly applied.
As on board a ship, there are boundaries and structures in many workplaces that may hinder learning – not least, hierarchies, and constraints of time and space. All managers are under pressure and have limited resources. Technologies and staff change all the time. Those who changed jobs during the pandemic may never even have met their colleagues in person.
In order to learn, newcomers need to be creative. They must think strategically about how they can carve out opportunities for casual encounters (online or face-to-face), identify supportive colleagues, create bonds or observe directly how other staff operate. These types of encounters have always been opportunistic – the celebrated 'water cooler' moments – but nowadays these opportunities may need to be manufactured, not taken for granted.
As an individual, you can't just stroll into places – be it the bridges on a ship, online meetings, or boardrooms – and learn your craft, no matter how much you may want to.
Our research shows that the newcomers who coped best were those who found ingenious ways of identifying and getting access to the people and places they needed to progress, even if these spaces were 'guarded' by gatekeepers.
They were prepared to sacrifice their personal time to be able to practise their task. In our research, the more passive the cadet, the more likely they were to flounder .
Employers also need to understand that opportunities for new employees to learn from experienced colleagues (and vice versa) are diminishing. They need to identify what newcomers are missing out on if they are working remotely – and design programmes that build those experiences.
In a changing workplace, employees and employers need to craft opportunities to learn their trade more strategically, rather than assuming that learning will just happen on the job. But this comes at a cost. Individuals may have to work harder and longer to get these vital opportunities, while their more experienced colleagues reap the benefits of hybrid working through a better work-life balance.
Further reading:
Bharatan, I. S., Swan, J. and Oborn, E. 2022. Navigating turbulent waters: crafting learning trajectories in a changing work context. Human Relations, 75, 6, 1084-1112.
Mengis, J., Nicolini, D. and Swan, J. 2018. Integrating knowledge in the face of epistemic uncertainty : dialogically drawing distinctions. Management Learning, 49, 5, 595-612.
Jacky Swan is Professor of Organisational Behaviour and teaches Organisational Behaviour on the Executive MBA.
Eivor Oborn is Professor of Healthcare Management and lectures on Strategic Leadership for the Healthcare Industry on the Executive MBA (London), Full-time MBA and Distance Learning MBA. She also teaches Corporate Entrepreneurship on the Undergraduate programme.
Ila Bharatan is a Research Fellow in the Entrepreneurship and Innovation group.
For more articles on the Future of Work sign up to Core Insights here.