Improving patient flow and saving a hospital £1.5 million
06 October 2020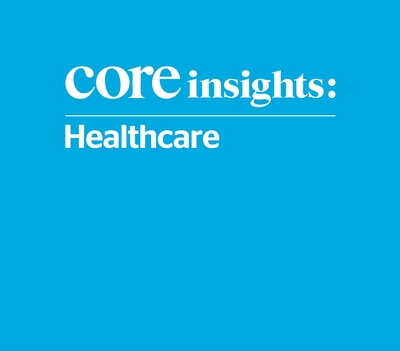 By Nicola Burgess and Mark Johnson
Ageing populations, rising obesity, sedentary lifestyles and increasing air pollution are putting healthcare systems across the world under pressure.
According to Deloitte's 2018 Global Healthcare Outlook report the number or people with diabetes globally is predicted to rise from 415 million to 642 million by 2040, while those living with dementia worldwide - it was was 50 million in 2017 - is expected to double every 20 years.
This will undoubtedly mean more funding for healthcare systems, but will also put pressure on hospital CEOs to find smarter ways of working so their limited resources are more productive.
In the UK, the pressure is even more acute. While Deloitte found healthcare spending is projected to increase by 4.3 per cent annually from 2017 to 2021 globally, in the UK it is expected to rise by just 1.1 per cent per year.
Indeed, cuts in social care through a decade of austerity and frozen funding for the National Health Service (NHS) prompted the Red Cross to declare the UK was facing a "humanitarian crisis" after two patients died while lying on trollies in corridors at over-crowded hospitals in 2017. While in 2019 a survey by the NHS Federation of 131 CEOs of Hospital Trusts found nine out of 10 feared a lack of staff was endangering patient safety as a host of performance targets were missed.
By 2019 A&E waiting times were at their worst since records began in 2004, with 74.5 per cent of patients being admitted and discharged within four hours in England, way below the NHS target of 95 per cent, and key targets for cancer treatment waiting times and non-urgent operations also being missed.
With no sign of an increase in funding big enough to improve performance hospital leaders need to find significant gains in productivity. For doctors and nurses on the frontline of care delivery, this message can often feel like they are being told to work harder and faster, and to 'do more with less'.
Tackling the A&E waiting time target
The A&E waiting time target is heralded as an important indicator of care quality, yet 96 per cent of NHS hospitals fail to meet it. This is a complicated problem since performance is dependent on a host of internal and external factors that affect the rate of patient flow across the whole organisation. As a rule of thumb, reducing waiting times in A&E requires the number of patients needing hospital admission to be fewer than that being discharged at any time.
But hospitals struggle to discharge patients, a problem commonly attributed to the high percentage of older patients who require ongoing community-based support to be moved out safely. As a result, patients remain in a hospital bed for longer than medically necessary creating a chronic shortage of beds to move new patients into. In summary, improving A&E performance requires all staff, in all departments working together on an ongoing basis, and in collaboration with external service providers.
This was exactly the case at Yeovil District Hospital in England. With an annual budget of £120 million Yeovil had not met the NHS target of seeing 95 per cent of A&E patients within four hours since July 2015 and cancelled operations peaked at 126 in March 2016, costing it £380,000 that month alone. Schemes to quicken patient flow had previously failed to engage clinical staff, who saw them focused on management techniques and terminology.
We worked with Simon Sethi, Director of Operations at Yeovil, in using Design Science Research (DSR) to co-develop a solution that doctors, nurses and managers could engage with.
Instead of researching what is going on in the world, or finding a new pattern or theory, the focus of DSR is to combine promising practices from academia and practice to solve a real-world problem. It follows several steps to outline the context, identify interventions, mechanisms and finally outcomes.
Due to the complex nature of a hospital, with many professional bodies' involved and cultural challenges, our intervention sought to create routines and practices that engaged all healthcare workers towards a shared goal of getting the patient home safely and in the shortest feasible timeframe. In other words, both managers and doctors agreed 'patient flow' was a shared organisational and patient care priority.
The mechanism for this was a series of weekly meetings that involved a common core of 'patient flow leaders', including the Director of Operations and Head of Patient Flow, who would then bring in staff and stakeholders as needed to meet a specific objective. This dynamic multi-disciplinary team would frequently discuss performance data to come up with solutions that met the shared objective. These meetings didn't just involve doctors, nurses, physicians and managers at the hospital but staff from social services, GPs and ambulance professionals.
In recognising the importance of keeping healthcare professionals and managers talking about patient flow, daily informal 'huddles' were instigated in each department so that staff maintained a focus on reducing patients' length of stay.
Learning from the success of other patient flow initiatives reported in academic literature, a second intervention was to design a suite of inter-related routines that engaged healthcare professionals across the hospital.
A multi-disciplinary team of senior doctors, management, the Director of Operations and senior leaders from social services designed six 'outcome-specific' routines over eight months.
Central to the success of the team was an acknowledgement of the complexity of the problem and the subsequent need for co-ordination and collaboration among healthcare professionals. This ensured clinical staff were engaged and interested in ensuring the work succeeded.
Further, attaching specific goals to each of the new routines (making the routines 'outcome-specific') meant we could shift debate away from discussions about delays and instead align everyone involved behind an interest in providing high-quality care through improving hospital flow.
Finally, taking inspiration from retail operations, the Director of Operations decided to communicate each new routine in a way that was aligned to pivotal days and times across the week.
1 Morning Monday
Analysing A&E data showed peak demand for beds occurred on a Monday morning when many wards were full due to a lack of discharges over the weekend, only for new patients to arrive around Monday lunchtime.
The Head of Patient Flow decided to visit wards at 10am every Monday to work with doctors and nurses on discharging one patient before midday.
To incentivise ward managers, a prize - the Carney Cup (named after the Head of Patient Flow Mandy Carney) - was awarded each week to the ward with the best discharge performance.
2 Next Step Tuesday
Every Tuesday at 10am the Head of Patient Flow and the Director of Operations completed a walk around all the wards to meet frontline staff, learn about the issues and delays they were facing in moving patients' care towards the 'next step' (ie discharge), and discussed how they could support the team.
The predictability and supportive nature of this routine meant senior ward staff were keen to openly discuss the barriers they were facing in moving a patient to their 'next step'. This made the exercise a supportive one rather than a more punitive process of managers seeking explanations for delays to patient discharge.
The goal associated with this routine was that no patient should be waiting more than 24 hours for their 'next step'.
3 14-day Wednesday
Not all long-stay patients are simply waiting to be discharged and moved on to the 'next step' of their care pathway. So a new routine was constructed for Wednesday to review all patients who had been in hospital for 14 days or more to ensure they were receiving the diagnostics, care and discharge support they needed promptly. The goal was to ensure that no more than 75 patients were waiting more than 14 days.
4 Delayed Transfer of Care (DTOC) Thursday
A routine was created on Thursday where the Head of Patient Flow and Director of Operations met with all stakeholders who could help get patients home including the Social Care Manager, Discharge Team Manager and Community Services Lead.
This meeting introduced the concept of a 'red escalation delay' where any patients who had been waiting 30 days or more to be discharged received focused support and action from directors across the system. Alongside a collaborative system redesign of out-of-hospital care called Home First, this saw the number of patients waiting to be discharged for 30 days or more fall from 27 in April to just one by November.
The agreed goal was that no more than 15 patients should experience DTOC at any time.
5 30-bed Friday
On average the flood of admissions at the weekend saw the hospital short of 24 beds, so a new routine was introduced to create sufficient capacity to address this shortfall.
A regular Friday meeting of staff sought to look at how they could make sure 30 beds were empty and available by the end of the day shift at 7pm.
6 Weekend Flow
The weekends were the busiest period for the hospital with the fewest discharges. Having shadowed medical teams, it was found that due to lower numbers of junior doctors in the hospital, they could only keep up with urgent medical tasks and were often unable to prioritise patient discharges due to workload.
This led to the formation of a 'Discharge Hit Squad' comprising of a senior and junior doctor. Their job was solely focused on the list of patients ready to go home, making decisions regarding their suitability, and completing paperwork to discharge them. It allowed the main medical team to focus on the flood of new admissions over the weekend.
Taken together, these routines were effective at engaging staff across the whole organisation towards the shared goal of improving patient flow. Unfortunately though, the hospital was still struggling for capacity at weekends and were regularly forced to use 'escalation beds' to cope with the continued influx of patients.
Feedback from the Consultant Nurse in A&E led to the realisation that while senior staff had been focusing on improving the rate of flow of patients out of the hospital, they had neglected an opportunity to also reduce the quantity of patients being admitted in the first place.
At Yeovil, like many other hospitals across the UK, an Ambulatory Emergency Care (AEC) department was available to see and treat patients with minor injuries who didn't need a bed. Yet staff working in AEC reported feeling neglected as a resource and that the hospital did not recognise what they could do.
Recognising the potential for AEC to reduce hospital admissions from A&E, the hospital invested in the service and expanded it to seven bays. This ensured that those patients who could have their admission avoided through AEC were able to be seen by the service, which led to a drastic reduction in hospital admissions.
Speaking of the impact of this investment staff said: "It's changed A&E's mindset to one of 'ambulatory unless proven otherwise'."
The combination of interventions derived through DSR saw Yeovil improve performance dramatically. Before the project, Yeovil's four-hour A&E waiting time performance was 88 per cent in March 2016, but 18 months later it was above the Government's 95 per cent target at 97 per cent. While cancelled operations plummeted from more than 80 a month to zero.
And with a modest outlay of £162,278 the hospital made savings of £1.5 million thanks to a reduction in escalation beds and the closure of a ward alongside increases in income due to more elective operations taking place. It also led to a less stressful working environment with staff satisfaction scores almost doubling.
When we started this project, schemes around improving patient flow failed to engage clinical teams as they focussed on management concepts that weren't relatable to the clinical environment.
By bringing all stakeholders together DSR allowed all perspectives to be shared and all staff to take ownership of the process. It also led to a realisation that improving hospital flow was necessary to improving the quality of patient care and that in order to understand how to improve patient flow it was vital to engage with, listen to and support clinical teams to enhance services.
Further reading:
Johnson, M., Burgess, N. and Sethi, S. (2020) "Temporal pacing of outcomes for improving patient flow: design science research in a National Health Service hospital ", Journal of Operations Management, 66, 1-2, 35-53.
Burgess, N., Currie, G., Crump, B., Richmond, J. G. and Johnson, M. (2019) "Improving together: collaboration needs to start with regulators", BMJ, 367, l6392.
Nicola Burgess is Associate Professor of Operations Management and lectures on Operations Management on the Distance Learning MBA.
Follow Nicola Burgess on Twitter @DrNicolaBurgess.
Mark Johnson is Professor of Operations Management and teaches Operations Management on the Distance Learning MBA, Executive MBA and Executive MBA (London). He also lectures on Business Analytics on the Undergraduate programme.
For more articles on Healthcare sign up to Core Insights here.