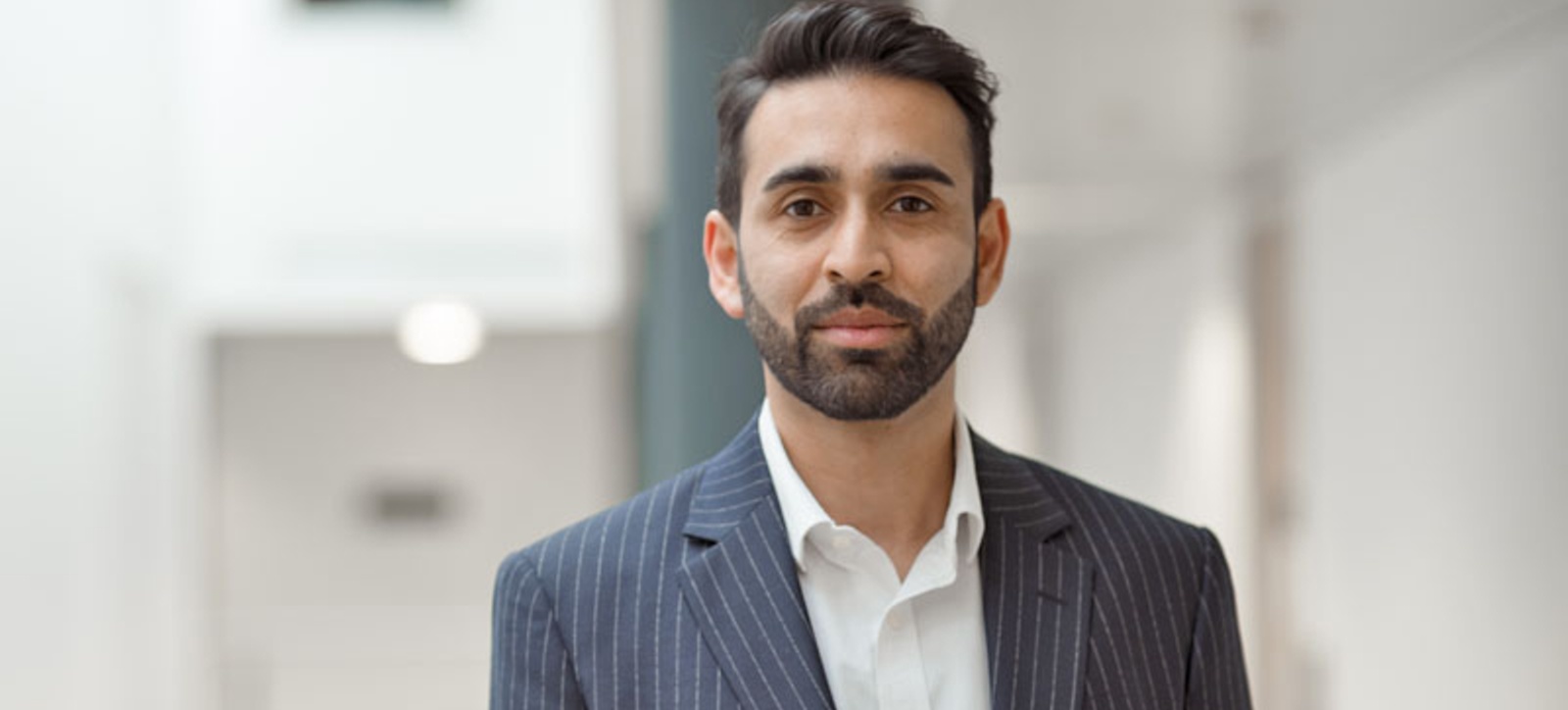 Student's MBA dissertation wows Academy of Management judges
Gurpreet Singh Muctor will present findings at academy's annual meeting
It has been nominated for three awards including Best Student Paper
The paper on business ecosystems has been submitted to a top journal
MBA graduate Gurpreet Singh Muctor is celebrating after a paper building on his dissertation was nominated for three awards and will see him presenting it at the prestigious 81st Annual Meeting of the Academy of Management.
The paper on business ecosystems, written alongside supervisor Pietro Micheli, Professor of Business Performance and Innovation, has also been submitted to one of the world's top-rated management journals.
Entitled Developing and implementing business ecosystem strategies - A performance measurement perspective, the research has been nominated for both the Chan Hahn Best Paper and Best Student Paper in the Operations & Supply Chain Management Division, and the Carolyn Dexter Best International Paper Award, which is given to the research paper across all academy divisions that best meets its objective of internationalisation.
Gurpreet (pictured), of Birmingham and is now Chief Digital Officer at taps and shower supplier Bristan, said: "I am very excited and super pleased to be attending the Annual Meeting of the Academy of Management. It is a huge privilege for me and I would like to thank Pietro and everybody who has supported this research project.
"Studying for the MBA was intense and a lot of work, but I am so glad I did it. The academic experience has been tremendous and the ability to apply my learning to my work has helped me develop both professionally and on a personal level. I have learned so much through the breadth of subjects that WBS offered, which enabled me to choose a dissertation topic that is multi-disciplinary in nature and core to the work that I was doing.
"With the help of Pietro I was able to investigate whether traditional performance measurement methods were suitable when implementing an ecosystem strategy.
"Business ecosystems are becoming an important strategic consideration for many organisations, but research in this field is still limited. This is one of the few studies to have been able to follow the process of designing and implementing an ecosystem strategy and so offers managers a valuable insight."
The Academy of Management conference will be held online this year, running from July 29 to August 3, and involving top academics from all over the world.
The paper Gurpreet, who studied for an Executive MBA, will be presenting details a business ecosystem designed and implemented by a Japanese tech multinational, one of several companies in recent years to moved in this direction, alongside tech giants General Electric and Siemens, as it attempted to diversify and widen its market.
By interviewing senior management and examining numerous documents over four years Gurpreet, who was at the time working for the Japanese multinational organisation, discovered building an ecosystem is not a straight forward process, and is instead highly iterative and dynamic, with performance measurements tools sometimes enabling it, but at times hindering it.
Professor Micheli said: "This is a really in-depth piece of research on a very topical theme on which there's still relatively little literature.
"It shows the quality of our MBA dissertations that they can be submitted to a top journal and then go onto be nominated for three awards at the Annual Meeting of the Academy of Management, which attracts the world's top academics.
"It is a fantastic achievement by Gurpreet and shows how much work he put into his dissertation. His passion and interest in the subject really helped us to delve deeper and unearth some novel insights.
"The project is well scoped and engages with an interesting debate on ecosystems strategy development and performance measurement systems, while there is a well-structured and insightful discussion of the findings.
"Overall it is a great piece of work that will be of great interest to academics in the field and organisations looking to build an ecosystem."