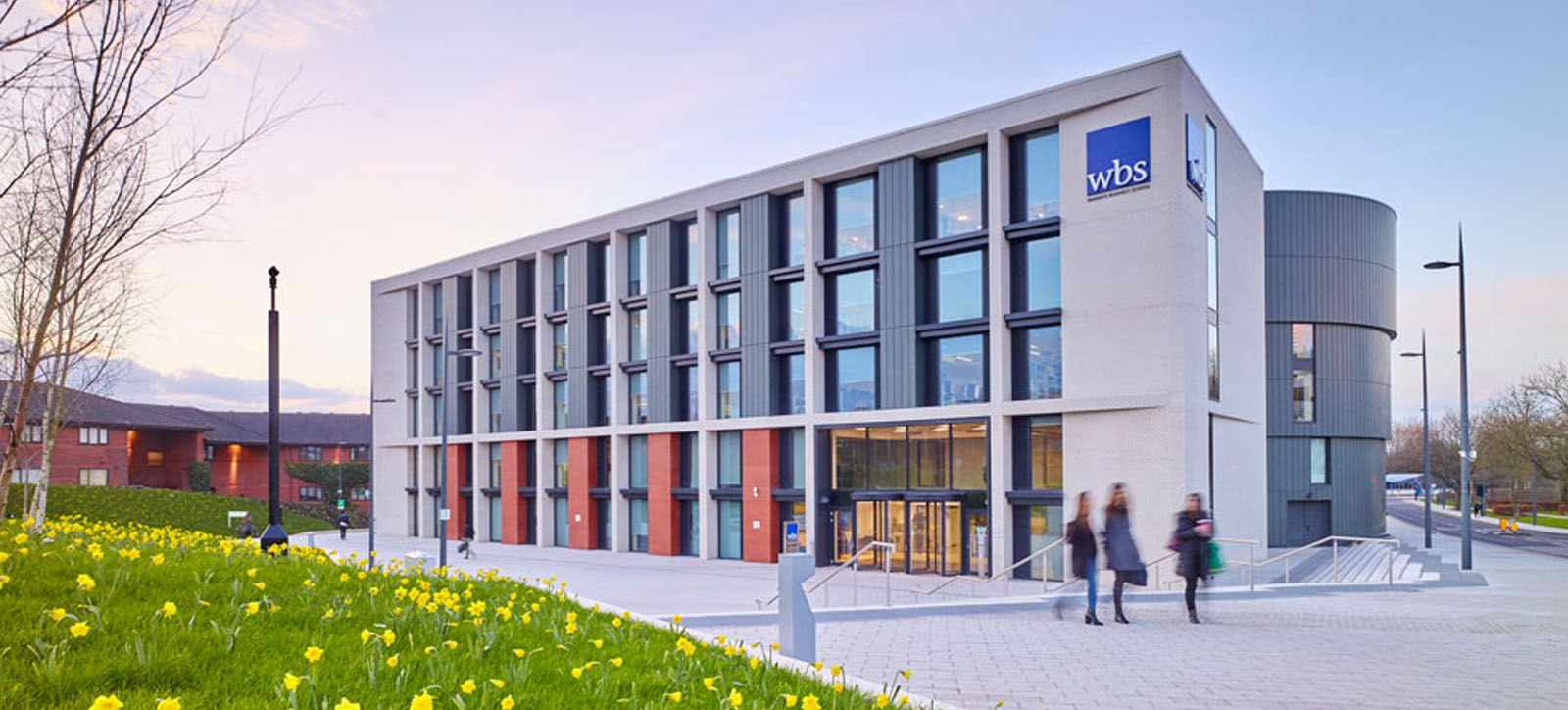 The WBS building at Warwick
Warwick Business School and the University of Warwick have been awarded £1.1 million to improve the systems and services that support children with special educational needs.
According to the UK Government 1.4 million pupils in England had special educational needs (SEN) in 2020, that's 15.5 per cent of pupils.
And the proportion of children with 'special education needs and disabilities' (SEND) at primary and secondary schools in England has been growing since 2017.
The research project will see the development of a 'What Works in SEND' programme, which will provide a learning system, comprising of the research, development, and dissemination of resources and models of effective practice. It will also serve as an evidence base for exemplary practice within the sector.
Graeme Currie, Professor of Public Management, will lead the team of researchers, who will provide an independent and rigorous programme of research in real time to inform ongoing evidence-based service improvement carried out by a wide range of local authority partners.
Professor Currie said: "We are delighted to be partnering on this programme, which aims to achieve the best outcomes for children with SEND and their families.
"For Warwick Business School, our research and impact for SEND delivery, exemplifies our ongoing ambition to be a change-maker around some of the most pressing social problems in the UK, and our determination to support public services delivered to the most vulnerable children and young people.
"This new programme of research aligns with the school's existing large scale research programmes focused upon care leavers (funded by the Economic and Social Research Council) and youth mental health (funded by the National Institute for Health and Care Research)."
WBS will work with University of Warwick colleagues at The Warwick Evidence Team at Warwick Medical School and at the Centre for Educational Development, Appraisal and Research (CEDAR).
The funding is part of a three-year £4.8 million package to support SEND improvement in local areas involving the Research & Improvement for SEND Excellence partnership, which is led by the Council for Disabled Children and includes the National Development Team for Inclusion, the University of Warwick and the Isos Partnership.
This, in turn, was awarded by the UK Government's Department for Education, which announced £12 million of funding to directly support schools and colleges to work with SEND pupils through its new Universal Services contract.
Professor Currie is also leading a four-year £2 million project called Exploring Innovations in Transition to Adulthood (EXIT Study), which is looking at better ways to help young people in care become independent adults.