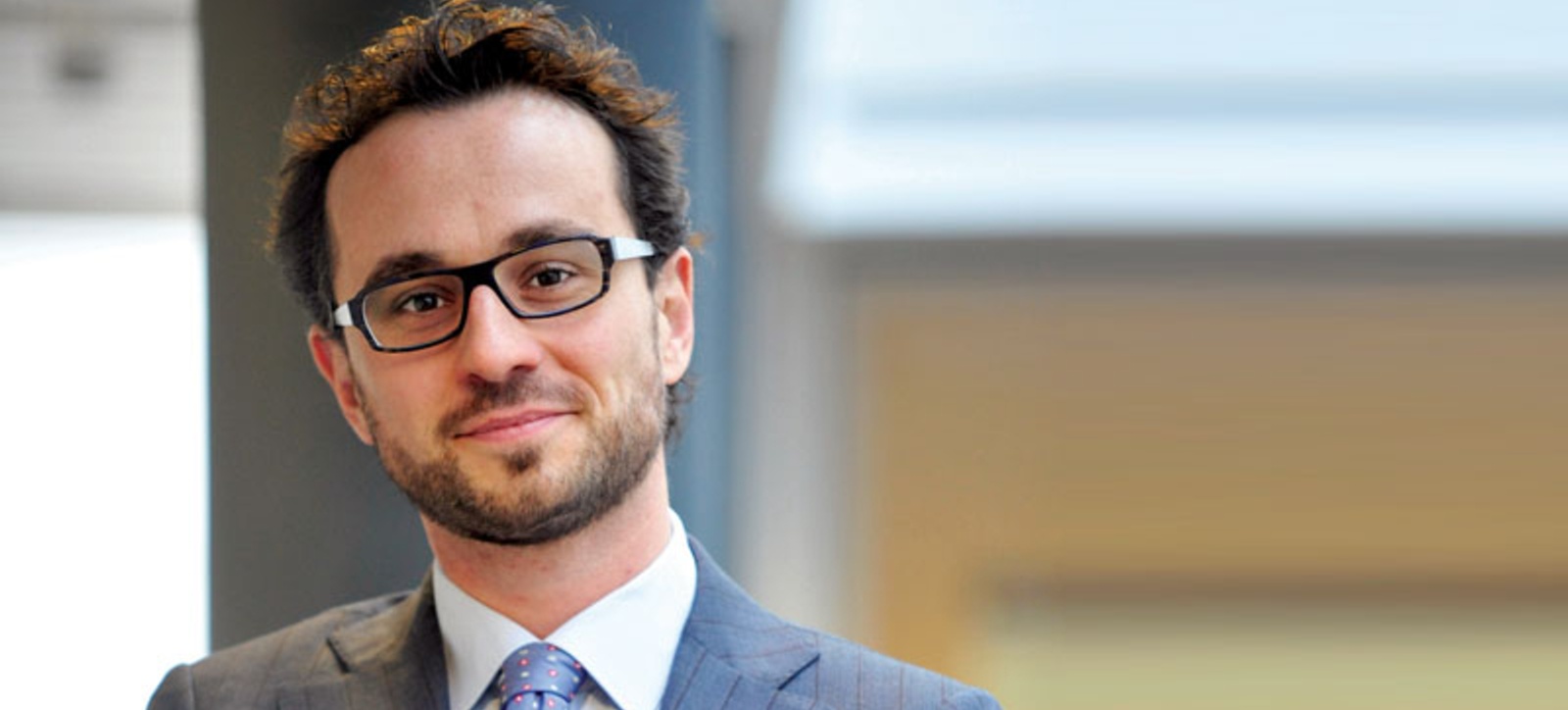 Pietro Micheli's paper on design thinking wins annual Tom Hustard award
The Journal of Product Innovation Management awards prize each year
Research details 10 attributes and eight essential tools for design thinking
Some of world's leading organisations use design thinking to innovate
A WBS academic has won a global award for his outstanding contribution to research on innovation.
Pietro Micheli, Professor of Business Performance and Innovation, has won the 2019 Tom Hustad Outstanding Paper award, which is bestowed annually by the highly-ranked Journal of Product Innovation Management to the research making the greatest addition to innovation theory.
Professor Micheli (pictured) was chosen thanks to his paper Doing Design Thinking: Conceptual Review, Synthesis, and Research Agenda, with it being praised by the judges for its "thought-provoking and cutting edge research".
"It is a great honour to win this award," said Professor Micheli, who won a British Academy mid-career Fellowship from 2017 to 2019 to study the use of design thinking as a means to connect digital innovations for improving people's lives.
"The Journal of Product Innovation Management is a highly-respected publication so to be given this honour by my peers means a lot. Design thinking has become an important subject in innovation and among professionals working as innovators.
"Some of the world's leading organisations and brands are users of design thinking as it has become one of the best methods to understand a company's consumers and innovate.
"As such, it is vital that a consensus is built around the concepts and tools used in design thinking, so more managers and scholars can benefit from the advantages of the design thinking approach to innovation and problem-solving."
Professor Micheli worked alongside Sarah Wilner, of Wilfrid Laurier University, Sabeen Bhatti, of Bahria University, Matteo Mura, of the University of Bologna, and Michael Beverland, of the University of Sussex on the research.
Thanks to a systematic review of the literature, the paper outlines 10 attributes and eight essential tools and methods to use design thinking.
It also provides detailed recommendations for relevant topics in design thinking warranting further study and identifies the questions that remain unresolved and may impede its practical implementation.
Professor Micheli, who teaches Design in Business on the suite of MSc Business programmes, Operations Advantage on the Distance Learning MBA and Executive MBA and lectures Organisational Change, Digital Leadership and Strategy & Innovation Executive Diplomas, added: "Design thinking is often positioned as an antidote to old, outdated and ineffective management methods, rooted in practices that no longer serve organisations that are subject to dramatic and disruptive change.
"Although many researchers have highlighted the relevance and effectiveness of design thinking, a crucial, practical question still remains: when and how should it be deployed?
"The goal of the paper was not to dismiss design thinking as a management fad. Instead, it was to shed light on current knowledge and conceptualisations of design thinking in order to identify its principal attributes, highlight relevant issues and tensions in the literature, and advocate areas for further studies to advance theory and practice."