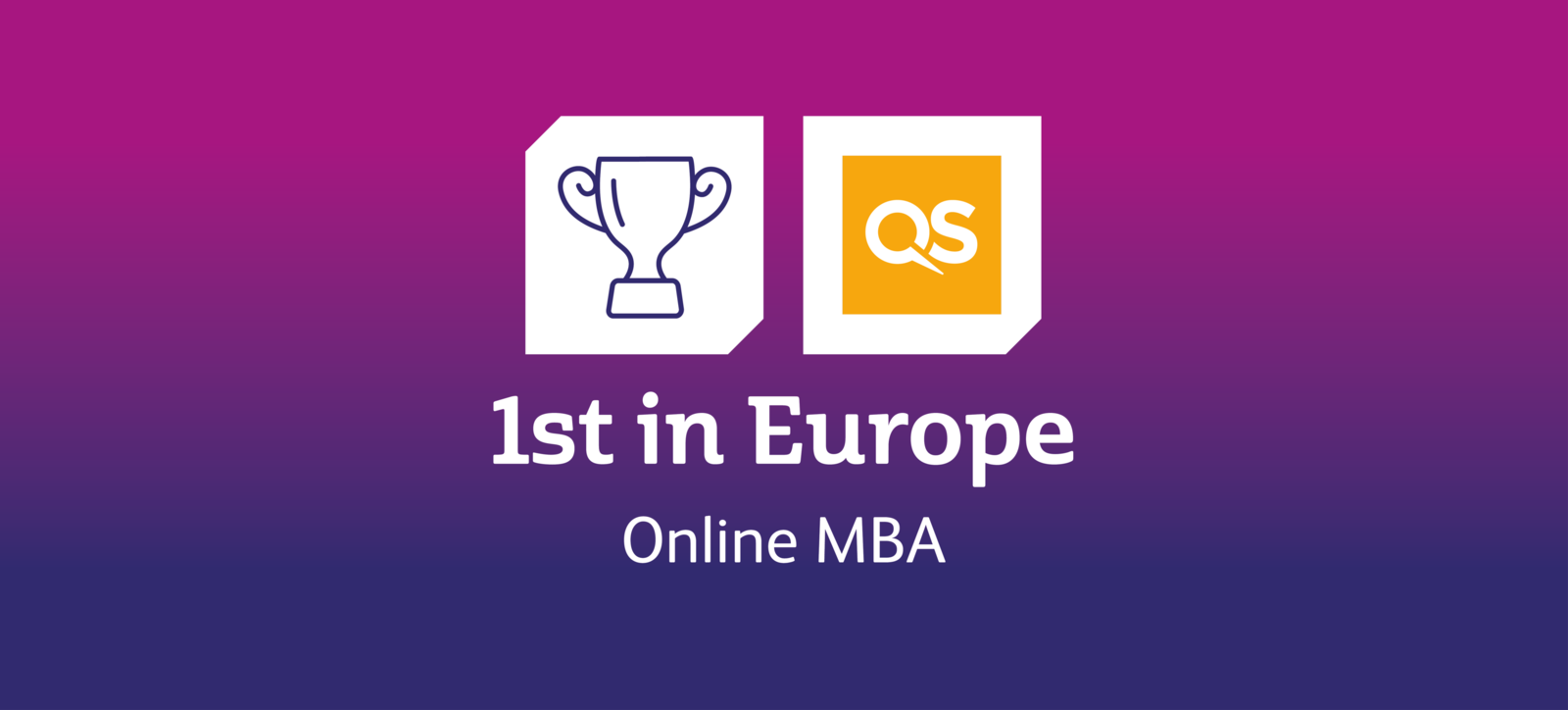 QS ranked the WBS DLMBA as the best in Europe, number one for class profile, and number two for graduate employability.
Warwick Business School's Distance Learning MBA has been crowned the best in Europe by higher education experts QS.
The WBS Distance Learning MBA (DLMBA) beat some of the world's leading programmes to top the QS Online MBA Ranking 2023. In a change to its usual format, QS has published its European business school ranking first with other regions to follow later in the year.
QS ranked the WBS joint first overall, first for class profile, and second for alumni employability.
The Financial Times has also ranked the WBS DLMBA as the best in the world for five of the last six years, underlining its status as a world-leading online programme.
Andy Lockett, Dean of WBS and Professor of Strategy and Entrepreneurship, said: "The fact that our DLMBA programme continues to top such competitive rankings is a remarkable achievement.
"It highlights the quality and employability of our graduates, as well as the exceptional strength of our faculty and teaching to provide a truly transformative experience.
"However, we refuse to rest on our laurels and will strive to offer participants an even better educational experience and development opportunities."
WBS to introduce new extended reality technology
WBS is planning several enhancements to its DLMBA programme. This includes three new specialisms to provide participants with a deeper understanding of their chosen subject.
The Social and Environmental Sustainability specialism will focus on leading an organisation towards ESG and financial goals.
The Entrepreneurship specialism will develop creativity, problem-solving skills, and the ability to weigh opportunity and risk.
The Healthcare specialism will teach leadership skills and a deeper understanding of digital innovation in healthcare.
Course co-director Harveen Chugh said: "Our Distance Learning MBA is designed so participants can accelerate their career and increase their skills while they work, allowing them to put what they learn into practice immediately to benefit their business."
WBS will become one of the first business schools to use Smart Stage extended reality (xR), offering participants a more immersive educational experience in their own home anywhere in the world.
It has already introduced Lightboard technology to create more dynamic teaching content.
Course co-director Mo Moeini said: "We take great pride in the commitment, diligence, and resilience that provide top-tier learning experiences for our students.
"A prime example is our plan to use our Annual MBA Conference to deliver valuable opportunities for learning and networking, particularly for our graduating students and alumni."
The Distance Learning MBA is a two-year course, which can be extended to three at no extra cost if necessary. Careers support continues after graduation, including consultations, executive coaching, and the School's award-winning Mentoring Programme.