Students given taste of future of work with new assessment
26 May 2020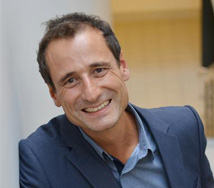 Business in Practice assessment moves online mirroring new normal
Students will compete in business simulation in virtual teams
Bespoke WBSLive platform to host intense two-week simulation
It gives students digital skills to work in post-pandemic world
Just as businesses have adapted to existing virtually during the pandemic so the 450 MSc students taking Warwick Business School's Business in Practice assessment route are learning how to run a company over the internet.
Instead of writing a 6,000-word dissertation, students on the suite of MSc Business degrees, MSc Management of Information Systems & Digital Innovation and MSc Marketing & Strategy can choose a more practical route for the final assessment of their postgraduate year with Business in Practice (BiP).
It sees students taking part in a business simulation and working in groups as the executive team of a company where they compete to produce the best financial performance. This is then used to produce two individual assignments, one reflecting on their personal contributions to the team and the second assessing their firm's strategy using academic concepts and theories.
BiP usually involves lectures from academics and industry experts plus workshops on leadership and the skills needed for working in teams, with groups meeting daily on campus to continually apply learning and insight into the development and implementation of their company strategy.
But the nationwide lockdown has seen all of that moved online and module leader John Baptista (pictured), Associate Professor of Information Systems, believes this is actually a great opportunity for students to learn the skills for the future of work.
"Moving the BiP assessment online may be frustrating but we think that the online version of BiP will add a new and modern dimension to the experience, which is actually more current and real than the previous face-to-face version," said Dr Baptista.
"Senior leaders are now managing their companies through digital platforms too. This is not just a temporary situation, companies are likely to retain these capabilities and practices after the COVID-19 crisis, not just for cost purposes, but also for social good. It reduces the company's carbon footprint and allows more flexible work arrangements for organisations and individuals.
"The new online BiP will give students a much better understanding of the future of work and organising teams. The current pandemic will adversely affect workers that lack skills to work effectively through digital platforms.
"This experience will give students the opportunity to show their future employers that they have the digital skills needed to perform well in this new environment."
BiP was designed in collaboration with the school's CareersPlus department, with the additional aim of helping students develop the professional skills they will need to manage their careers in a post-COVID-19 work environment.
Careers Manager Alison Collins, who co-designed BiP, said: "Learning to work effectively in virtual teams will have immediate and long term career benefits as employers are moving recruitment, on-boarding and work online. The more comfortable and confident students are in working in these ways, the greater their advantage in the job market."
Drawing on a wide number of academic and professional partners, BiP is a large operation, and transitioning rapidly to a virtual environment is no small task. Effective virtual delivery requires far more than a simple translation of content that has been historically consumed face-to-face.
Dr Baptista said: "To be effective in this new environment, we have entirely re-thought how we teach and the learning model of BiP. We're constantly pushing the boundaries to ensure high quality content, delivery and effective learning for our students."
This year students, who will be in teams of eight, will be managing a global car manufacturer in a simulation designed by specialists IndustryMasters that will unfold in real time over two intense weeks with teams logging in from 10am to 2pm, including the weekend, to manage and adjust their strategies to events, sales, incidents and competitors' moves on a day-to-day basis.
Training materials, background information and lectures will need to be watched and studied ahead of the two-week simulation on the school's bespoke WBSLive online platform.
Carlo Risi, VP Strategy at IndustryMasters, said: "It's admirable to see John react so quickly and purposefully to ensure that the BiP experience is accessible to students, wherever they are in the world right now.
"BiP is a flagship offer within universities, leveraging a model we more typically see used with high impact within global corporates. The focus on speed, relevance and constantly raising learning standards is testament to John's and Warwick Business School's priority of providing transformational learning experiences. And, readying the students for their next steps into the world of work."
Dr Baptista added: "It will still feel as intensive and immersive as it was designed to be. Maintaining professional online engagement with their team before and during the two weeks of the simulation, as well as keeping up with the online materials, will provide the basis to produce strong individual assignments for BiP, as well as a positive learning experience.
"With such an international cohort, teams will have to work across different time zones, which is another challenge they will come across if they progress into multinational corporations. Managing this will be a critical part of the success of the team.
"I am looking forward to working with the students and seeing how the teams manage their car manufacturing businesses through online platforms – it should be very interesting."