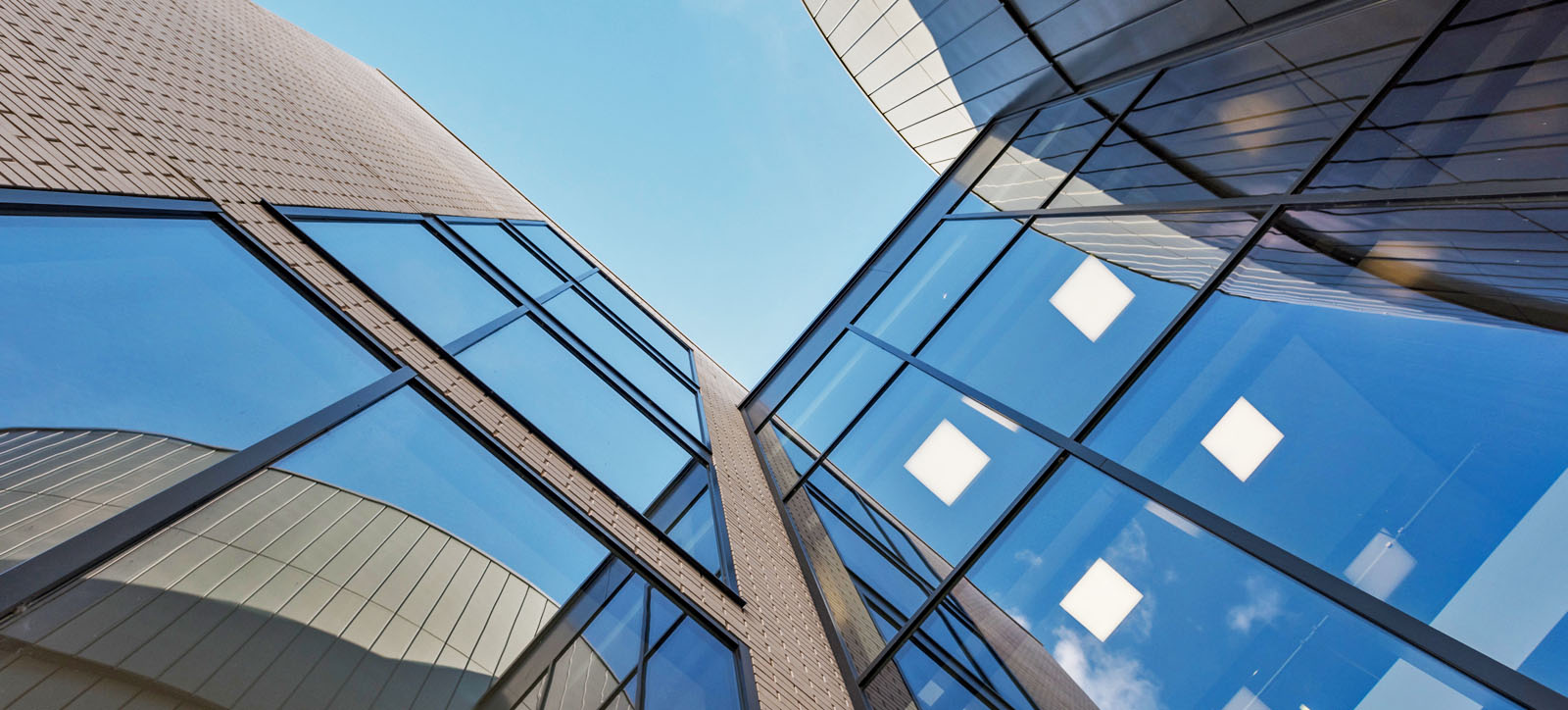 WBS wins Entreprenerial Education Establishment of the Year
Judges praise pioneering Marketing Insight Series
Dr Laura Chamberlain won Lecturer of the Year
New programme of MiS events planned for 2019-20
Warwick Business School has won two prestigious Education Awards.
Warwick was named Entrepreneurial Education Establishment of the Year for its pioneering Marketing Insight Series (MiS), which aims to bridge the gap between academia and industry.
Dr Laura Chamberlain, Associate Professor in Marketing and co-founder of the Marketing Insight Series, also won Lecturer of the Year at the annual Education Awards ceremony in Birmingham.
Dr Chamberlain launched the Marketing Insight Series with Faye Neivens, Placement Development Officer at Warwick Business School, in October 2017.
The Education Awards judging panel said "Dr Laura Chamberlain has demonstrated many examples of how her teaching, the MSc Marketing & Strategy course, along with her leadership, is a massive credit to the University."
"Judges felt that the Marketing Insight Series showcased how they helped entrepreneurship and how they equipped the students with great skills to carry further."
The Marketing Insight Series (MiS) is an exclusive suite of events open to all students and alumni of the University of Warwick. Since launching the series in 2017, MiS has hosted a variety of guest speaker sessions, skills workshops, student competitions and a Marketing Festival.
To date MiS has welcomed over 60 'MiS experts' onto campus, both in Coventry and at the London based Campus in The Shard. MiS has created a space for aspiring marketers to meet industry professionals from a range of sectors and well-known brands such as, Birdseye, L'Oréal, Virgin Holidays, Unilever and Jaguar Land Rover. MiS helps prepare students for the working world of marketing by developing their skills, building on lessons learned in the classroom, and introducing them to new career paths.
Dr Chamberlain and Ms Neivens also recruited a team of 28 MiS student ambassadors, who they mentored to help develop a brand and strategy for the series and have developed hands on marketing experience.
Dr Chamberlain said: "It's an honour to be recognised individually from an outstanding shortlist of exceptional colleagues across the Education sector. I'm pleased that the hard work and ambition of the Marketing Insight Series has also been recognised. I'm so proud of our team as myself, Faye and our student ambassadors have worked to open up a learning experience that is the first of its kind, and showcases the brilliant and varied world of marketing."
Ms Neivens said: "I never imagined a simple idea would turn into something so powerful. What started as a few speaker sessions is now a platform for aspiring marketers and demonstrates what can be created through university-business collaboration. In a world full of uncertainty, it's imperative that educators, professional services and businesses work closer together in an attempt to shape leaders of the future. This series allows our students and wider MiS community to engage, learn and develop their skills beyond Warwick. I'm excited for what we have in store for this coming year and look forward to building on what we have learned so far".
Professor John Rudd, head of the Marketing Group at Warwick Business School, said: "Laura is an outstanding colleague who has inspired students, and colleagues, in equal measures. Her boundless energy and enthusiasm has led to the development of innovative initiatives, exemplary teaching and a tangible impact on students' educational performance, well-being, employability and student experience."
"The Marketing Insight Series has grown from strength to strength and had huge, tangible impact this year. As a result, numerous students have secured graduate positions and internships with prestigious firms."
Dr Laura Chamberlain is Associate Professor of Marketing and Course Director for MSc Marketing & Strategy at Warwick Business School. The MSc Marketing & Strategy is ranked third in the UK overall and first in the world for thought leadership.
The Marketing Insight Series will resume in October 2019 and the full listing of these events will be released later this summer for current students. Alumni and corporate partners interested in the series should contact the team directly at mis@wbs.ac.uk.