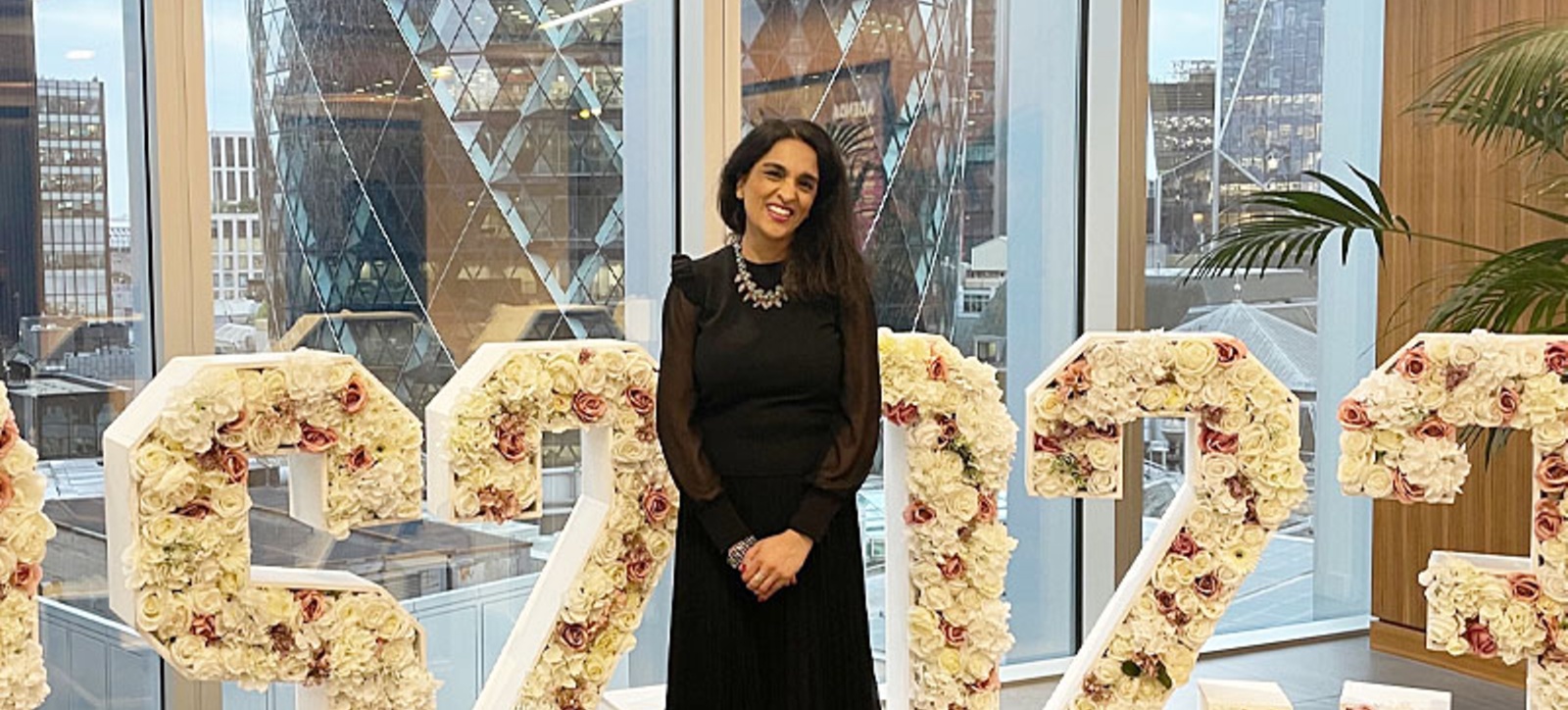 Harveen Chugh strongly encourages other females and male allies to nominate more women next year
An Associate Professor of Entrepreneurship at Warwick Business School has been recognised for her dedication to supporting entrepreneurs through teaching and practice.
Harveen Chugh is one of five winners of the Editor's Choice category of the 2023 Rising Star Awards, the scheme that focuses on the achievements of women below senior management and director level.
"I am absolutely thrilled to receive this award from the organisers, WeAreTheCity, who select more than 100 Rising Stars each year to represent the female talent pipeline and next generation of future leaders," said Dr Chugh.
Started as an annual event nine years ago, the Rising Star awards saw a record number of nominations in 2023, amounting to 1,445 individuals from across the UK and Northern Ireland being assessed by a panel of over 40 independent judges.
Dr Chugh was among the 230 or so shortlisted candidates announced earlier this month and was also invited to give a keynote address on behalf of Warwick Business School at the Shortlist Celebration held on the rooftop terrace of the Royal Bank of Canada offices in London.
The judges picked the eventual winners across a range of industry sectors – from banking and capital markets to charity and not-for-profit – as well as looking across all of the Rising Star nominations to select the winners of the Editor's Choice Award.
Outstanding contribution
The Editor's Choice Award winners are specifically selected by the leadership team at WeAreTheCity and one independent judge to recognise their outstanding contribution and tireless efforts towards gender equality, both in the workplace and across wider society.
All the winners – spanning 20 different categories – have been invited to a special awards ceremony at the InterContinental London Park Lane Hotel on July 12.
"It truly is an honour and I'm excited for what the future holds," said Dr Chugh.
"My nomination came from a female colleague and I strongly encourage other females and male allies to nominate more women next year, so they also get the recognition they deserve.
"I'm already thinking about who I will be nominating next year!"
The Associate Professor co-leads two of the largest modules at WBS, which are Entrepreneurial Mindset taught for Undergraduate students and Business in Practice taught at Postgraduate level.
Previously she founded and managed VIS-3, which provided entrepreneurship programme design and coaching services to universities. She has also worked on the UK Government's graduate entrepreneurs programme with PA Consulting Group, where she managed a portfolio of 25 start-ups to raise £4.97 million in equity investment.
Vanessa Vallely OBE, Founder of WeAreTheCity, said: "The calibre of entries this year has been truly exceptional."
In addition to the sector-by-sector and the Editor's Choice awards, the July ceremony will also recognise companies and individuals, both male and female, who have supported the female talent pipeline, and a female outside the UK will be honoured in the Global Award for Achievement.