WBS named in UK's top three for undergraduate courses
02 October 2018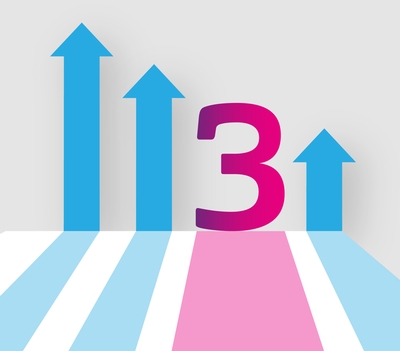 WBS named in UK's top three for undergraduate education
School scores almost 90 per cent for graduate prospects in ranking
The national ranking marks WBS at 86 per cent for student experience
Ranking comes after big investment in undergraduate improvements
Warwick Business School has been ranked third in the UK for Accounting and Finance and for Business Studies by The Times and The Sunday Times Good University Guide.
The school's BSc Accounting and Finance was given a mark of 86.1 per cent for student experience and 88.9 per cent for graduate prospects by the annual ranking, with participants given the opportunity of a 12-month work placement and modules that give exemptions from a number of professional accountancy exams.
The Business Studies ranking includes the school's BSc International Business (with Languages), BSc International Management and BSc Management courses.
Andy Lockett, Dean and Professor of Strategy and Entrepreneurship, said: "This is great news for the school and our undergraduates and it comes after we had an excellent result in the National Student Survey with more than 90 per cent of students satisfied with their course experience.
"We strive to make our undergraduates' time at WBS as rewarding as possible and another high mark in this ranking for student experience shows we are heading in the right direction.
"There has been considerable innovation throughout 2017/18, to name but a few this has included: major investment in our undergraduate learning space, including a new undergraduate PC lab; a new dedicated Student Experience and Engagement Manager; boosting support for careers in business and management; a host of new teaching posts and the creation of the new Warwick Business School Teaching Academy.
"Plus, we have increased visibility and availability for our students through drop-ins, personal tutoring and a variety of events."
The school is consistently ranked in the UK's top 10 for Accounting and Finance and Business Studies by The Guardian and The Times and The Sunday Times Good University Guide and is the third most targeted university nationally by the UK's top 100 graduate employers, according to High Fliers Research.
Students can apply for scholarships for the courses through the Warwick Undergraduate Scholarships and Bursaries Programme and the Multi-cultural Scholars' Programme, while there are also scholarships for overseas students through the University of Warwick's International Office.
John Rudd, Professor of Marketing and Associate Dean of the Undergraduate Programme, said: "Being in the top three for the UK is a tremendous achievement and shows our continued passion for delivering excellent teaching and creating an environment where students can thrive.
"We continue to attract high-quality students, who leave WBS well prepared to become the global business leaders of the future."