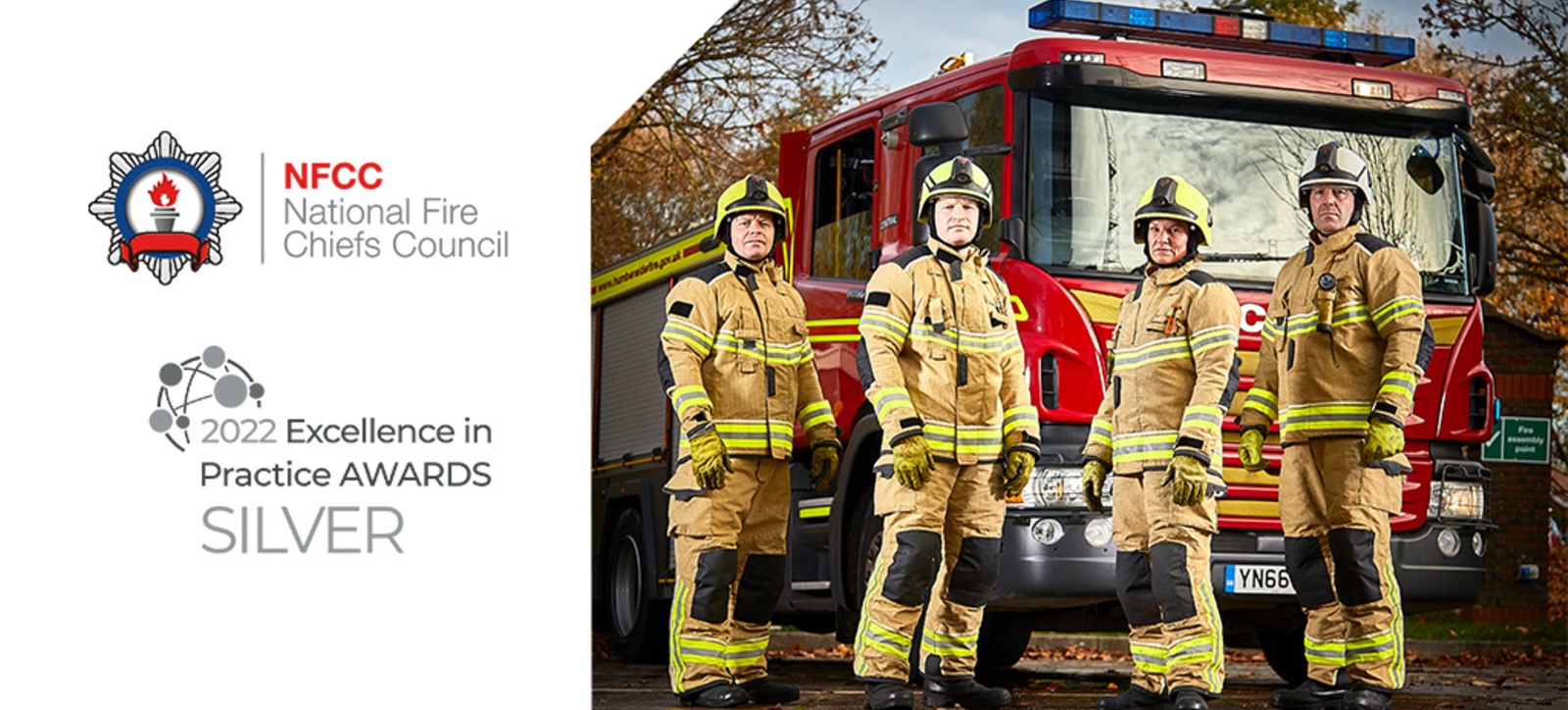 Warwick Business School and its long-time executive education partner the National Fire Chiefs Council are celebrating after winning an EFMD Excellence in Practice Silver Award.
The European Foundation for Management Development (EFMD), a globally-recognised accreditation body for business schools with a network of 30,000 management professionals from academia, business, public service and consultancies, made the announcement today (Thursday) after assessing case studies submitted by business schools from across Europe.
WBS won silver in the Ecosystem Development category thanks to its case study, From Heroic Leader to Adaptive Leadership, on the Executive Leadership Programme it delivers with the National Fire Chiefs Council (NFCC) for current and aspiring senior Leaders in the UK Fire and Rescue Services, which has seen 16 cohorts and 306 firefighters take part since it started in 2008.
The award will be presented at the EFMD Executive Development Conference, which is being hosted by WBS on October 4-6.
Tim Wray, Director of Executive Education at WBS, said: "We are extremely proud to win this award for our custom programme with the UK's NFCC. The programme has created a strong pipeline of senior leadership talent for a vital public service, with the number of applicants deemed ready to step into leadership roles up by 300 per cent. It also delivered greater inclusivity with a step change in the number of women applying.
"In such a demanding job, the programme not only taught valuable leadership skills, but has brought about a major shift in the leadership culture across the fire service. A collaborative and shared approach to leadership, one more suited to the complex challenges facing leaders in the fire service today, has been adopted. Moreover, the greater self-awareness that leaders develop on the programme is evident in how they engage and lead their teams.
"The work we do with organisations at WBS is informed by world-leading research in key areas including leadership, strategy, behavioural science and digital transformation, and is delivered by faculty who are highly skilled and experienced in working with senior leaders to deliver real-world impact. The programme with the NFCC is a great example of this."
Custom executive education programmes enable the content to be tailored to the needs of the organisation, and relies on close collaboration and co-creation.
The programme with the NFCC has developed immensely from its inception 14 years ago, with WBS tutors helping fire chiefs through a cultural shift from rules-based to adaptive behaviours, where senior leaders are better able to deal with the volatility and uncertainty of today's world.
Aspiring fire chiefs are immersed in five highly-experiential modules that evolve and adapt to reflect the current needs triggered by participants; taking participants out of their comfort-zone, while simultaneously building their resilience, agility and emotional intelligence.
How the EFMD recognises outstanding client-supplier partnerships
Chris Blacksell, Chief Fire Officer, Humberside Fire and Rescue Service & UK National Fire Chiefs Council lead for Executive Leadership, said "I am delighted that the Executive Leadership Programme has won the Silver Award in the Excellence in Practice Awards 2022.
"It is a fantastic partnership between the NFCC and WBS which has resulted in hundreds of senior leaders in Fire and Rescue Services across the UK gaining high quality, bespoke, leadership development to help them to lead effectively in the ever-changing and complex world that Fire and Rescue Services operate in.
"Having groups of leaders so well developed, both academically and practically, in such a challenging but safe learning environment who are so diverse in terms of their roles, background and thinking has significant benefits for our staff and for the communities that we serve."
Since 2007, the EFMD Excellence in Practice Awards have recognised outstanding and impactful client-supplier partnerships in the domains of organisational, talent, leadership and professional development.
More than 450 case studies have been submitted for review since the launch of the awards, with this year's being judged by academics and business leaders from across Europe.