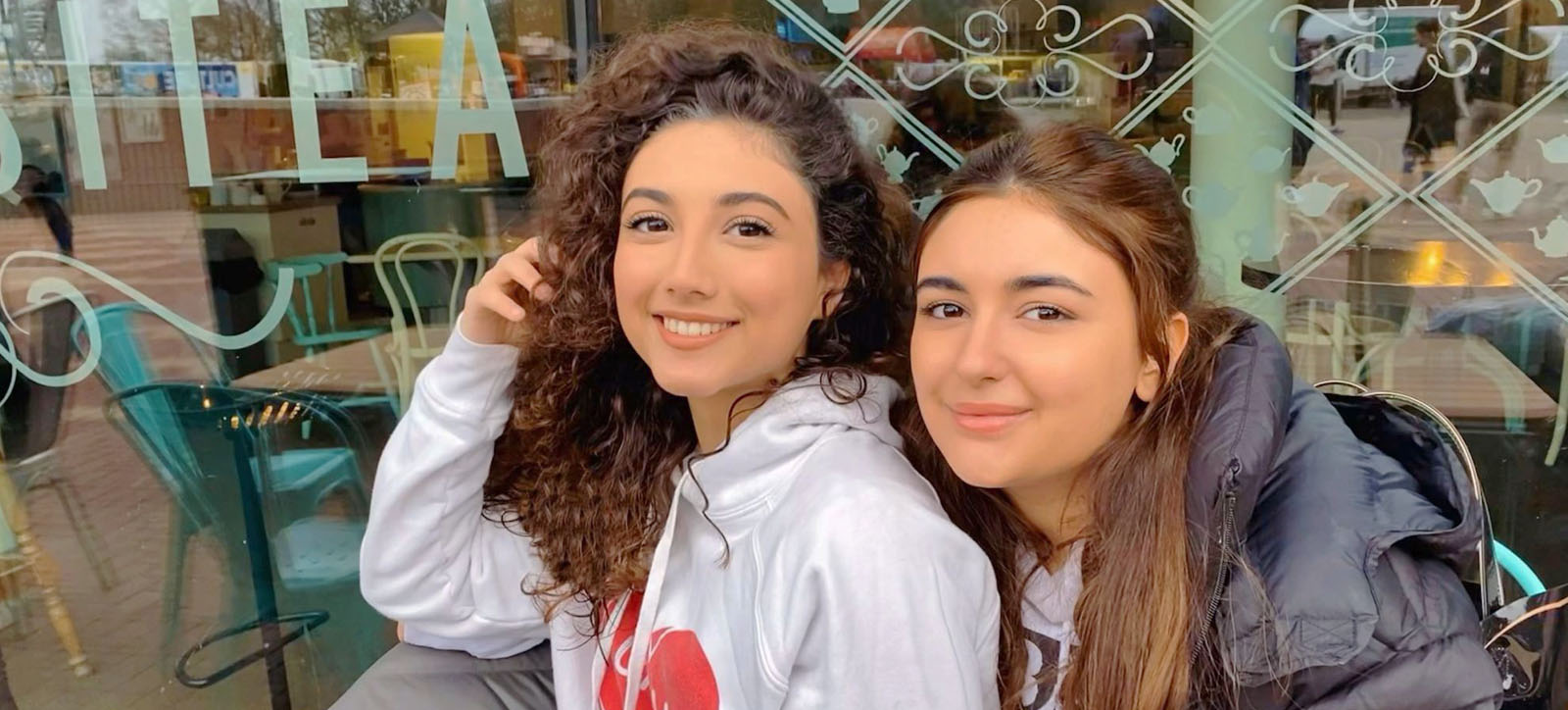 Nilufar Abasova and Leyli Aliyeva grew up surrounded by the beauty of Baku, where futuristic skyscrapers such as the Flame Towers sit side by side with historic landmarks and mosques.
But the splendour of the city's skyline could not blind them to the plight of many families living in the streets below.
Nilufar said: "Regional disputes and Covid-19 have caused a great deal of instability in our home country. As a result, lots of families with children were left in vulnerable financial circumstances."
So the friends, both aged 20 and studying for degrees at WBS, decided to put what they had learned into practice to offer those families in Azerbaijan the support they desperately needed.
"Giving back to society has always been a priority of ours," said Nilufar.
"We raise money primarily through social media channels by introducing a family in need to the audience, describing their circumstances and their needs. Each post includes a bank account in the description, through which people can make a donation direct to the family."
Leyli said: "Learning about management has been incredibly useful in developing the skills required to build the charity.
"We established the charity in less than a week after having our first ideas. That included making a logo, coming up with a name, and reaching out to influential people to introduce the charity.
"We were able to do that in such a short space of time thanks to the skills we learned through our everyday work on our course."
Nilufar was determined to study in the UK after visiting the country when she was 14 years-old and the University of Warwick was recommended to her before she finished school. Impressed by its international reputation, cultural diversity, and peaceful campus, she decided to apply.
Leyli dreamed of being an entrepreneur from a young age and her research revealed WBS to be "one of the best business schools globally" with a welcoming atmosphere for international students.
Both decided to study the Warwick International Foundation Programme before starting their undergraduate degrees.
Leyli said: "It was a unique and invaluable experience. We both came from Baku without being exposed to the culture and had to adapt to life in the UK. We developed new values and skills, including open-mindedness, confidence, and ambition that set us up well for university life.
"The department guided us regularly, not just the staff members but also fellow students. That helped to foster the values which are present in our charitable work."
Now in the last year of their degrees and living in nearby Leamington, the pair continue to fit their charity work around their studies and playing an active role in life on campus.
Nilufar said: "Working as a team has definitely helped to balance the responsibilities we have for the charity with our course.
"Business planning is integral the charity. The management skills we have learned – such as constant organisation and administrative maintenance – have allowed us to run it smoothly and effectively.
Leyli said: "Currently Reach Out is only operating in Azerbaijan, as it is a young and small-scale organisation. However, we definitely want to expand to other countries and help as many people as possible when we have the growth rate needed to achieve that."