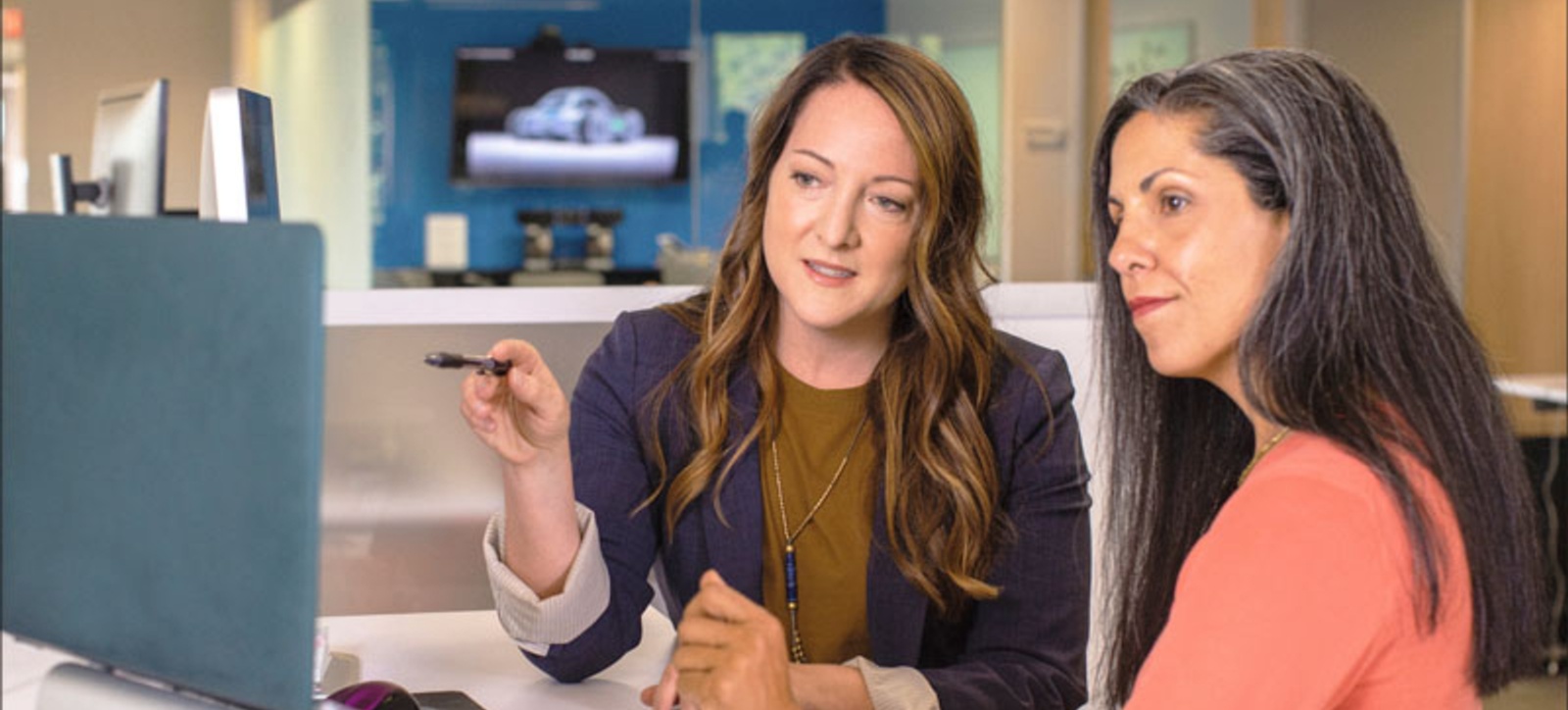 Marina Antoniou calls for a culture change to close gender gap
She says women should not put up with bad work environments
Biases against women should not be tolerated says Marina
Former Citi manager calls for women to make stand against inequalities
Banking Consultant Marina Antoniou says women need to proactively manage their career to overcome the biases and barriers that persist in business.
Although progress is being made, women still only make up 33 per cent of FTSE 100 directors, while only 10 per cent of executive roles are held by females, according to Cranfield University's 2019 Female FTSE Board Report.
In 2019 there were just six female CEOs, while women are paid 18 per cent less than men according to the Office for National Statistics.
For the gender gap to be closed Marina believes organisational cultures need to change, but there are things women can do themselves.
"It is important you remain confident despite adversity," said Marina, who graduated with an MSc Finance & Economics from Warwick Business School. "You also need to keep your skills relevant, such as doing a Fintech course if technology is impacting your field.
"Women need to proactively manage their careers and ensure they are part of an organisation that supports them.
"Quotas for having women on company boards and in executive positions is one measure that would help women. However, how many women make it to senior leadership positions to even be considered for a board position?
"It's more important that there is a clear message from top leadership cascaded down an organisation. For example, there needs to be more scrutiny regarding meritocracy in granting promotions, salary increases and discretionary bonuses. It's not enough to have a few brilliant women in top leadership positions, there needs to be a culture shift across an organisation."
Warwick Business School is stepping up to the challenge of bringing gender equality to business. It is the first business school to receive the Athena Swann Silver Award for improving gender equality and offers a host of Scholarships for Women across its MBA portfolio and Warwick Executive Diplomas to help more women gain the skills and knowledge to move into leadership positions.
Marina, who in the past acted as head of audit at Citi and was awarded the Global Citi Internal Audit Recognition award for her work, believes it is important women don't put up with bad working environments and find an organisation that backs females.
Marina said: "The best environment is where I'm valued as a professional, bias towards women is not tolerated and I can see a clear path to progress. In that type of environment, I can be at my most productive and contribute my best efforts.
"I believe that bias does exist; either it can be male bias towards women or bias relating to religion, race and culture.
"There are stereotypes that people were brought up with. Often, these stereotypes are embedded in people. People cannot easily move away from these stereotypes.
"But conscious or unconscious bias can be career limiting. It can lead to an individual feeling demotivated and unhappy at the workplace, with direct consequences on productivity.
"They will not tell you to your face that they don't like you or that they didn't promote you because you are a woman. Usually, they will present 'excuses'. If you are good at your work they will then try to point to something else, such as 'perceptions'.
"It's very important that at all times you remain confident, know your value, and understand the real reasons behind such unfair treatment.
"If you are in an organisation where management tolerates these type of behaviours, move to another organisation that values you and supports you.
"Women should not stand for such behaviour and we have to make a stand to change the huge gender inequalities in the workplace."