Discover how behavioural science can help you
10 January 2018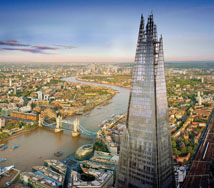 Course will help organisations use nudging to boost performance
Experts from Government's Nudge Unit will reveal secrets to their success
The Human Zoo presenter Nick Chater will head the three-day programme
Nudging uses small changes that can produce huge effects
Warwick Business School has joined forces with the UK Government's Nudge Unit to teach leaders across the private and public sectors how behavioural science can improve business and policy.
Led by Nick Chater, co-presenter of BBC Radio 4's popular psychology show The Human Zoo and Professor of Behavioural Science, the Behavioural Insights Team and Warwick Business School have put together a three-day Executive Education course called Behavioural Science in Practice.
Professor Chater is on the advisory board of the Behavioural Insights Team, more commonly known as the Nudge Unit, which was launched by Prime Minister David Cameron in 2010 and is now a social enterprise jointly owned by the UK Government, innovation charity Nesta and its employees.
It has used insights from behavioural science - known as nudges - to boost tax revenues, persuade more people to invest in a pension, increase police diversity, raise the uptake of loft insulation and many more schemes.
What is behavioural science and nudging?
These successes have seen Nudge Units set up in Australia, Singapore, Germany and the US with HMRC having its own unit, while vice chairman of marketing giant Ogilvy & Mather's Rory Sutherland see this as the beginning of "the next revolution in business."
Now every business and government department has the chance to learn how small changes - such as the wording of a letter - can have huge results and how to apply insights that behavioural science has uncovered to boost performance.
"Understanding the reality of how people make decisions is vital for every business and organisation," said Professor Chater.
"Our behaviour is rarely just the product of careful, rational deliberation. Instead, we are driven by habit - we tend to repeat what we have done before; by herding, where we tend to follow the actions of other people; and by context, when apparently small, and irrelevant, changes in our environment or the way a problem is phrased can sometimes dramatically shift our choices.
"One example of behavioural science in action, saw a photograph of intense staring eyes (suggesting that we are being watched) combined with a citrus smell increase hand-washing by 50 per cent by hospital medical staff, and so reduce the risk of infection.
"On the course we will go through the theory and latest research in behavioural science and then look at practical ways it can be applied in organisations or businesses.
"We will have world-leading practitioners and academics delivering the course and showing how real world problems can be addressed, often very cost-effectively."
The three-day open programme will run from the 29 April - 1 May 2020 at WBS London at The Shard.
Find out more about the WBS Behavioural Science in Practice programme.