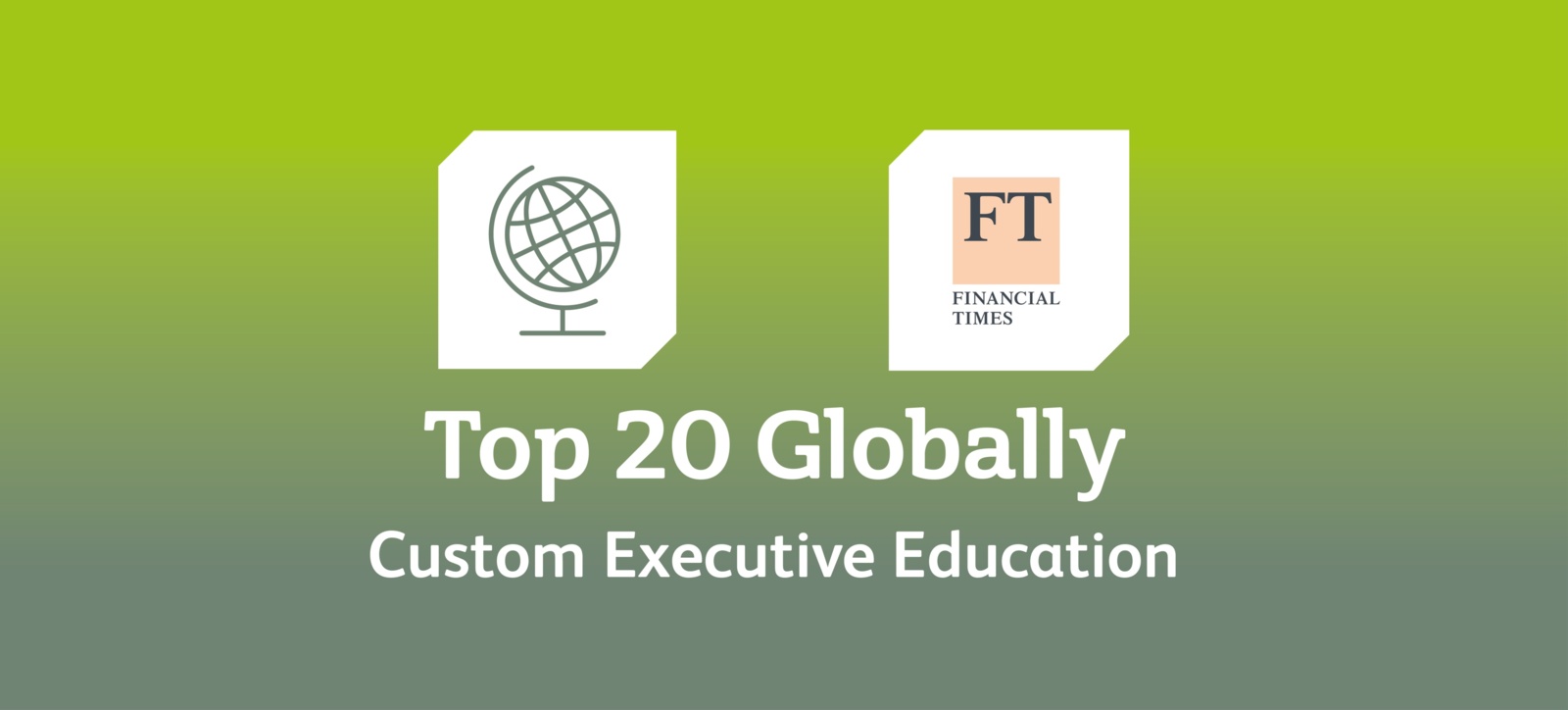 WBS improved across every metric in the Financial Times Executive Education Ranking 2023
WBS ranked 17th in the world for Custom Executive Education by Financial Times.
WBS was once again the fastest rising UK school in the FT Executive Education Ranking.
New executive education pathways to build on rankings success.
Warwick Business School is the fastest rising school in the UK in the Financial Times Executive Education Ranking 2023, with its custom programmes ranked 17th in the world.
WBS climbed 17 places, having previously ranked 34th in the world. It also ranked second in the UK.
The school's success in the prestigious Custom Programmes Ranking reflects the strength of its bespoke courses and its outstanding client satisfaction ratings.
The school also ranked 21st globally in the Financial Times overall ranking, which combines the results for custom and open Executive Education programmes, climbing 16 places from last year.
Andy Lockett, Dean of Warwick Business School, said: "The exceptional progress we have made in this ranking is testament to the strength of our Executive Education programmes and the hard work of our team to provide outstanding teaching and opportunities for our participants.
"These results provide a fantastic springboard for the changes we are introducing to make our Executive Education programmes even more accessible and rewarding."
Client satisfaction the key to success
The Executive Education Ranking differs from the other Financial Times rankings by placing greater emphasis on client feedback than other metrics.
Clients scored WBS custom programmes highly for course design, new skills, and learning. A growing number said they intended to use WBS in the future.
Tim Wray, Director of Executive Education at WBS, said: "We are delighted that we have improved in all our client-based metrics this year, including a substantial increase in clients who intend to access our courses in future. This is a ringing endorsement of our programmes and our staff."
WBS won a prestigious EFMD Excellence in Practice Silver Award with its long-time Executive Education partner the National Fire Chiefs Council in 2022.
The team at WBS also works with a range of national and global clients who contributed to the result, including Network Rail, Hywel Dda (NHS Wales) and Emirates airline.
Giving executives more control over their development
In addition to our custom executive education for businesses, WBS is building on its rankings success by launching The Warwick Leadership Pathways, a new framework of courses that gives busy professionals more control over what they learn and when.
Executives can focus on building their skills and experience across key themes including Leadership, Strategy and Organisational Change, Digital Innovation and Entrepreneurship, the Future of Work, and Decision-Making and Analytics.
Participants can study at their own pace, earning fully accredited qualifications from the University of Warwick. These can be accumulated over five years to earn an Executive Diploma.
Professor Wray said: "The Warwick Leadership Pathways framework is derived from the Executive Diplomas that have been ranked so highly by the Financial Times.
"That means participants can have more choice, more control, and greater confidence that our courses will deliver the maximum advantage for their career and their organisation."
Gain an insight into Executive Education at Warwick Business School by attending a seminar on how to use behavioural science to recruit, retain, and develop leaders for your organisation.
The exclusive event with Tina Kiefer, Professor of Organisational Behaviour, and Umar Taj, Associate Professor of Behavioural Science, takes place at WBS London at The Shard on Monday, June 19 from 1.30pm to 5pm.