Full-time MBA ranked top in UK for the sixth year in a row
21 January 2021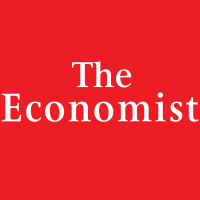 The Economist has once again named the school's Full-time MBA the UK's best
Latest ranking sees WBS climb to 17th in the world and sixth in Europe
Salary increase and careers service rated top in the UK by the ranking
Dean hails efforts of staff and students during worldwide pandemic
Warwick Business School's Full-time MBA has been ranked number one in the UK by The Economist.
The school's intensive one-year postgraduate course rose seven places in The Economist Which MBA? 2021 Full-time MBA ranking to 17th in the world, sixth in Europe and maintained its status as number one in the UK.
The 90 ranked schools come from 21 countries and every continent bar South America, with WBS rated number one in the UK for salary increase, fifth in the world in the 'Potential to network' category and top in the UK, and 11th for 'Open new career opportunities' which also makes it number one in the UK.
Andy Lockett, Professor of Strategy and Entrepreneurship and Dean of WBS, said: "This is a fantastic result for the school and our Full-time MBA students and alumni. We have been ranked number one in the UK by The Economist for the last six years, which, when you consider the quality of the business schools in the country, is quite an accolade.
"This is testament to the hard work of our academics and professional support staff and how we have been able to adapt to a global pandemic.
"The worldwide crisis has tested us and our students. We truly appreciate our students' fortitude, understanding and flexibility in keeping up with their studies and fully embracing the challenges we have been presented with."
Who has the best Full-time MBA in the UK?
By marrying world-class research from WBS academics with industry insights from Professors of Practice and executive speakers, the Full-time MBA offers aspiring business leaders the knowledge and opportunity to step into senior management positions.
While the school's CareersPlus department, which was rated the best in the UK and third in Europe by The Economist, allows students to access unlimited one-to-one coaching, attend career workshops, and gain networking opportunities with companies like Google, Jaguar Land Rover and JP Morgan.
Ashley Roberts, Full-time MBA Course Director and Associate Professor at WBS, said: "We are continuously looking to improve the educational experience for our students and the fact we have maintained our position as number one in the UK plus achieved our highest ever global position shows our hard work is paying off.
"The Full-time MBA not only develops individuals as leaders to aid their career, but our Entrepreneurship specialism offers students the chance to further an entrepreneurial mindset that helps to solve creative problems and nurture ideas with the help of experts who have been there and done it.
"In such turbulent times with the global economy under strain a Full-time MBA offers people the perfect opportunity to not just learn new skills and knowledge, but to re-assess their strengths and goals."
To see the full The Economist Which MBA? Full-time MBA 2021 ranking click here.