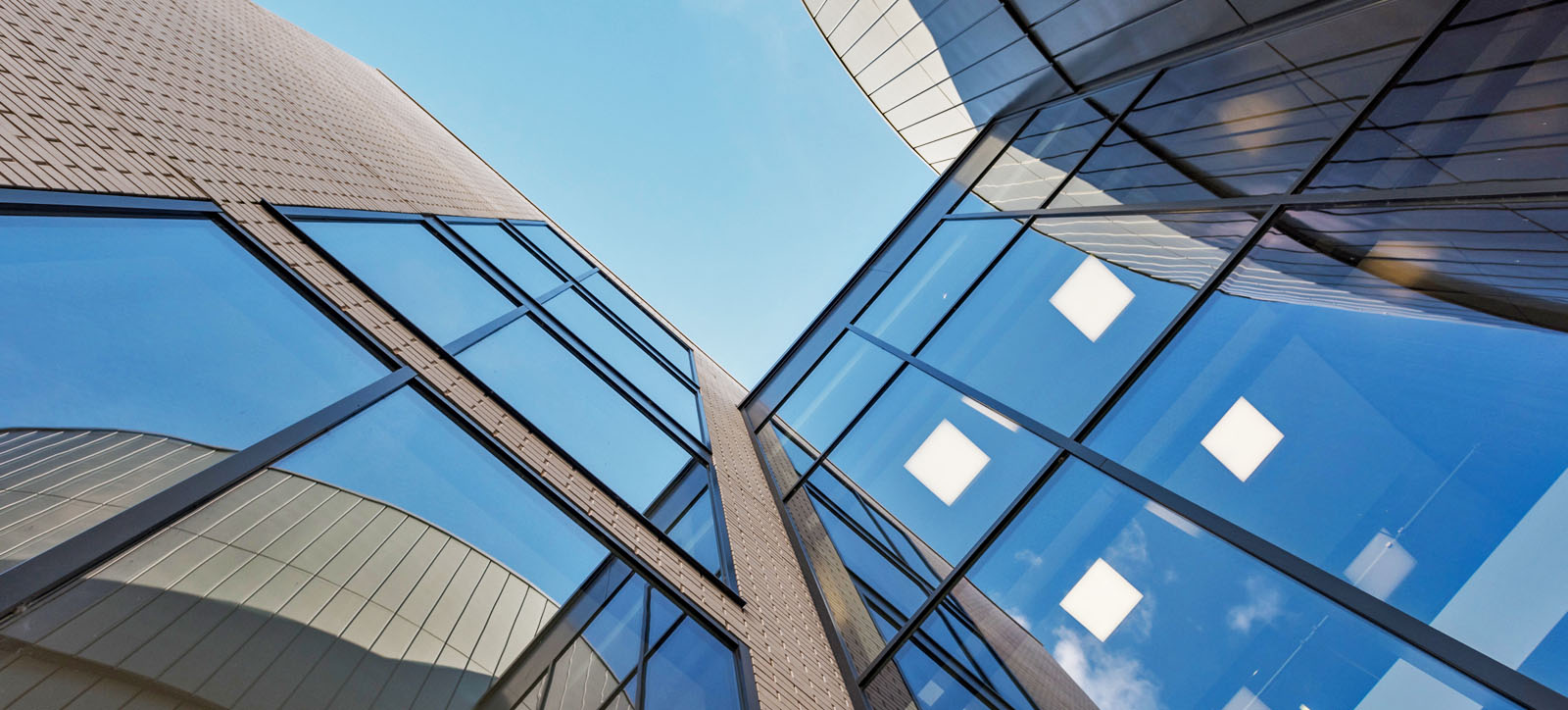 Undergraduates win WBS For the Future Prize with their plan for H&M
They design strategy to align fast fashion firm with UN 2030 Agenda
It calls for H&M to reduce water use and improve workers' rights
Students call for consumers to do their bit to make fashion sustainable
Six undergraduates are celebrating after winning the WBS For the Future Prize 2021 with their strategy to turn fashion retailer H&M into a truly green company.
Vidushi Beriwala, 20, of India, Michelle Chan, 19, of Hong Kong, Nripen Nagar, 20, of India, Amanish Sachathep, 19, of Thailand, Xiaodan Wang, 20, of China and Fanghan Ye, 20, of China, wowed the judges with their roadmap to align the Swedish multinational's value chain and operations with the UN's Sustainable Development Goals (SDGs).
They beat 112 other groups that were asked to develop an innovative strategy proposal designed to help a company of their choice contribute to achieving the SDGs as part of their Global Environment of Business module.
Five projects were shortlisted but the winners took the award with one of the judges saying their proposal was "an excellent and comprehensive analysis of current business and sustainability issues".
Michelle (pictured), who is studying a BSc International Management, said: "It is fantastic to win this award after all our hard work. I would like to work in the sustainability industry in the future after taking part in this competition.
"As sustainability is a growing issue around the globe, it remains challenging for companies to initiate a successful integration between their financial means and sustainability. I aspire to be a consultant after graduation, but in the meantime it would be interesting to learn more about how to strike a balance between corporate profitability and sustainability, and help turn the business world greener.
"All of us must work hand-in-hand with these SDGs to address the pressing global issues. Though the UN's 2030 Agenda might seem aggressive, we could make contributions even in our daily lives.
"As our group worked on the H&M strategy, we recognised the fast fashion business model was seriously hurting the planet. Its rapid production and excess inventory systems have been polluting rivers, generating massive waste and abusing factory workers.
"As consumers, we could take several steps to help reshape the fashion industry and the world. For instance, we could avoid buying unsustainably sourced products, such as clothes made with 100 per cent polyester, and recycle old clothes. Together we could encourage a more sustainable fashion industry and lifestyle."
The group's strategy called for H&M to ensure there is no mistreatment of workers in its supply chain through better monitoring by 2022 and to use new greener dyeing methods to reduce water usage in its manufacturing by 80 per cent by 2023.
They also demanded H&M replace all non-degradable textile with recycled polyester and organic cotton by 2026.
"Researching for the project helped me realise that enterprises should be aware of sustainable development issues if they want to grow and maintain a good reputation," said Fanghan, who is studying for a BSc Accounting & Finance. "Sustainability is not only beneficial to the specific parties involved, but also the whole of society. Therefore, I want to learn more in this field and hope to contribute to sustainable development in the future."
The judges were Colin McQuistan, Head of Climate and Resilience at Practical Action, a non-profit battling global poverty,dnt=1 Dave Griggs, Honorary Professor of Sustainability at the University of Warwick and Monash University in Australia, Piers Ibbotson, WBS Associate Professor, Sabrina Gill, Co-founder of Envaluate – an app to track people's carbon footprint – Sue Newell, WBS Professor of Information, Systems and Management, and Sean Marr, a final year Undergraduate who won the WBS For the Future Prize in 2020.
Competition founder and organiser Frederik Dahlmann, Associate Professor of Strategy and Sustainability, said: "The winning group did a fantastic job in analysing H&M and using the materiality matrix to provide a good foundation for their recommendations.
"Their strategy was well researched and the ideas, if implemented, would have a major impact.
"But full credit to all the teams that made the shortlist. Due to the pandemic and ensuing lockdown the groups had to work together over the internet, which required some planning.
"Working as a team with no face-to-face interaction is not easy and yet the quality of work was very high.
"The issue of making our businesses greener is becoming more and more urgent and I hope that this competition will help our students to realise the significant challenges and opportunities, and go on to implement the changes the world needs when they embark on their careers."