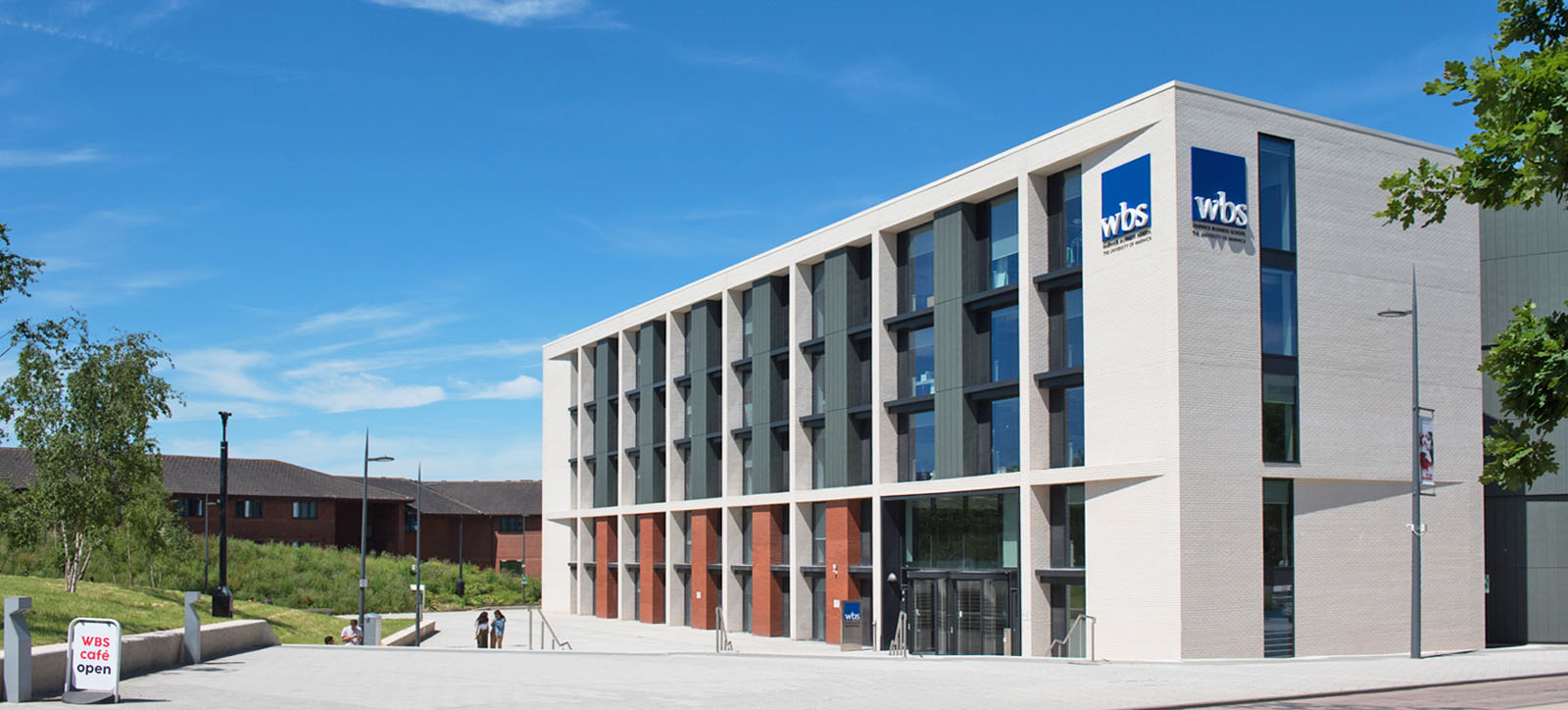 WBS climbs to second in the UK for Business, Management and Marketing
The Times also rates the school third in the country for Accounting & Finance
The Good University Guide cites response to pandemic as a key reason
It follows WBS topping the Russell Group for NSS scores in business studies
The University of Warwick has been named the University of the Year for Teaching Quality and runner-up for University of the Year by The Times and Sunday Times Good University Guide 2022.
Among the subject rankings Warwick Business School has risen to second in the UK for Business, Management and Marketing, which includes BSc International Management and BSc Management. While it has been ranked third in the country for Accounting & Finance that covers BSc Accounting & Finance.
The Good University Guide, which places the University of Warwick eighth in the UK overall, cites the University's success in the 2021 National Student Survey (NSS) and its response to the COVID-19 pandemic as key reasons for its achievements in this year's awards.
Andy Lockett, Dean and Professor of Strategy & Entrepreneurship, said: "This is a superb result for the University and for Warwick Business School, especially after the challenging circumstances of the last year.
"It is a further endorsement of how well our staff and students have adapted to teaching and learning during the pandemic. Our staff have worked tirelessly to rapidly re-work modules for the online sphere with our bespoke mywbs platform, which has powered our world number one Distance Learning MBA, being quickly updated to cope with the surge in usage from across our portfolio.
"The quality of our teaching has evidently stood up to the test, further underlining our excellent NSS scores where the business school was top for business studies among Russell Group universities as our satisfaction rate increased to 89 per cent."
In addition to teaching quality WBS and the University have been at the forefront of the UK's response to the pandemic with the school's behavioural scientists part of the National Health Service's (NHS) COVID Behaviour Change Unit and researchers from the School of Life Sciences and the Mathematics Institute acting as members of the UK Government's Scientific Pandemic Influenza Group on Modelling (SPI-M) sub-committee.
The Warwick community has also played a leading role in Coventry, Warwickshire, and the West Midlands' response to COVID-19. Warwick Medical School students have worked on the frontline in treating patients and have helped deliver the vaccine roll-out, while Warwick scientists and engineers have produced PPE to support care workers.
University of Warwick Vice Chancellor, Professor Stuart Croft, said: "This tremendous result is down to the tenacity, the integrity, and the sheer hard work of our entire Warwick community - in the face of unprecedented global disruption and difficulty.
"Thank you to our students and staff who have pulled together this year, adapting to new ways of living, working, and learning, while continuing to provide the world-class teaching and research of which we are all so proud."